Alumni of the M.A. in Theology have been able to use their experience to transition effectively into the wider academic and ecclesial communities.
Post-Graduate Accomplishments
Alumni from this program have gone on to complete doctoral degrees at some of the following universities:
| | |
| --- | --- |
| Baylor University | Trinity Evangelical Divinity School |
| Boston University | Trinity International University |
| Brown University | University of Aberdeen |
| Dallas Theological Seminary | University of Cambridge |
| Drew University | University of Chicago |
| Duke University | University of Edinburgh |
| Harvard University | University of Michigan |
| Marquette University | University of Oxford |
| New York University | University of St. Andrews |
| Northwestern University | Vanderbilt University |
| Princeton University | Wheaton College Graduate School |
| Temple University | |
Alumni Profiles
John Gresham, Ph.D., Baylor University
Academic Dean and Professor of Systematic Theology, Kenrick-Glennon Seminary

"My M.A. in Theology provided a firm foundation in biblical, historical and systematic theology along with the research skills to succeed in doctoral studies. Insights from my courses in biblical theology continue to inform my reading and teaching of Scripture. Exposure to the writings of the Church fathers opened my mind and heart to the presence of the Holy Spirit guiding the Church throughout her history. I still build on the foundation of my Wheaton studies as I try to foster the Evangelical Catholicism to which Pope Francis is inviting us."
Judith Hill, Ph.D., Duke University
Professor and Department Head, Dept. of New Testament and Greek, Faculté de Théologie Évangélique de Bangui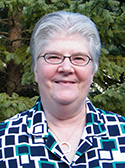 "My experience for my M.A. at Wheaton was an undiluted positive experience for me. I was able to fill in gaps in my understanding of the Bible that my own study and years of church, Sunday School, and other Christian groups had not filled. And the friendships with professors and fellow students have enriched my life in so many ways.
"My time in the Wheaton Master's program opened up a new career path for me. I had already been a missionary in Ethiopia, teaching math in a secondary school for Ethiopians. After my Master's at Wheaton, I was able to start working in Theological Education directly, first at a Bible College in Nigeria (1978-1984) and then, after doctoral studies at Duke University and French studies, in the Central African Republic (1991-present). I have been greatly blessed in having the opportunity to work with students and professors at a seminary established for all of the French-speaking nations in sub-Saharan Africa.
"Wheaton prepared me well for my responsibilities and opportunities."
Chun-Ming Stephen Ho, D.Miss., Western Seminary
Deputy International Director, Gospel Operation International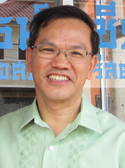 "It was a good learning experience to me. The two years at Wheaton also gave me a chance to meet friends from different countries and this expanded my worldview to see thing differently. The program is solid and gave me a good foundation for my further education after Wheaton days."
Greg Nichols, Ph.D., University of Wales
Lecturer for the International Baptist Theological Study Center; Regional Director for Greater Europe Mission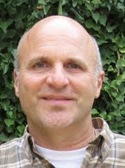 "It was a great place to study. I enjoyed all my teachers and appreciated the opportunity to study theology from a broad perspective. I personally narrowed in on church history with a focal point of Russian evangelical studies. The library support was and still is tremendous for me. I have stayed engaged with Russian evangelical studies and completed my doctorate along the lines that were started during my M.A. thesis at Wheaton.
"I also appreciated the friendships that I developed. I got married my second year in the program and we soon felt the call to missions in the Soviet Union while I was studying. My teachers and classmates were very supportive as I processed the calling and made steps toward becoming missionaries. Wheaton provides a unique opportunity for exposure to some of the best mission-minded churches in the country. Many of the friendships that were started 26 years ago still remain. Furthermore the BGC scholarship program was a great blessing. We could go directly to the mission field knowing that for every year we stayed on the field, they would pay some of our graduate school debt. It was as if we had generous supporter for our first four years overseas.
"I appreciated the personal support shown to me by my professors. Several of us have remained friends over the years which have been a huge blessing in my work overseas. They helped open my first opportunity to teach in Ukraine. They stayed in touch with me and two of them visited us in Ukraine. During my doctoral work, they remained a sounding board and helped me, while overseas, to have access to Wheaton College's libraries. Over the years, they have continued to be a resource to me and my European students. It is always a blessing to attend a conference in Europe on theological education and find one of them as a presenter or attender."
Myron Michael Miller, Ph.D., New York University
President Emeritus of St. Petersburg Theological Seminary and Yeshiva; retired as Chair, Department of Philosophy, Forman Christian College/University, Lahore, Pakistan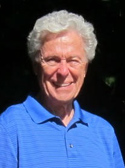 "After earning a B.A. in philosophy (1962) I chose to stay at Wheaton and enter the program in Systematic Theology. The point was to apply the critical thinking tools earned from the B.A. to the many issues I had in theology. With Dr. Arthur Holms as first Thesis reader and Dr. Kenneth Kantzer as the second reader and a set of outstanding classroom professors, I was more than able to address and set a path for fruitful discussion of those issues. Equally important was the practice that three of my fellow students and I established of preparing papers to be read to and critiqued by each other. The stimulation of outstanding reflective and supportive fellow student was a powerful contribution to my development. The total Wheaton Graduate school environment was a superb preparation for my life long career of teaching philosophy and administrative responsibilities, including establishing the Philosophy Department at Forman Christian College/University, Lahore, Pakistan."
David M. Howard
Served for many years as a missionary in Colombia, Costa Rica and Singapore; Served as International Director of the World Evangelical Alliance and then as President of Latin America Mission before retiring.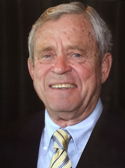 "Throughout my 63 years of ministry in Latin America and around the world I have used in my entire life the biblical and theological foundations laid for me in Wheaton. I am deeply grateful for this outstanding training and can only wish that I had more training."