Why Pursue an M.A. in Missional Church Movements?
The modular Masters in Missional Church Movements is for planters and multipliers of churches, groups, and ministries. It will expose you to the best missional and church reproducing thinkers and practitioners in the world today; it will equip you to lead in the Church and in your community and workplace to bring the gospel to bear and see people transformed and neighborhoods and institutions influenced.
Missional Church Movements has challenged me to reflect on larger global perspectives and has given me insight and ideas that can be put into practice immediately. — Jake Kirchner, Connections Pastor at Christ Presbyterian Church
Why Study Missional Church Movements at Wheaton?
What do we mean when we say Missional?
By the term missional, we are communicating three main ideas:
The attraction of the unchurched into reproducing churches and the planting of new churches,
The incarnational engagement of Christians as missionaries in their communities and neighborhoods, and
The sending out of small communities and groups to exert Christian influence in every sector and location in a society.
While earning your Master's degree, you will be able apply directly these ideas to your current ministry context. You will be equipped to plant or transition churches to be missional and influential for the sake of the gospel.
You will learn skills to contextualize ministry to your local context, while being enriched by learning from global and urban church planting movements.
You will learn from world-class leaders who are driving scholarship in thought and praxis. With experience in pastoral ministry, church planting, intercultural studies, missiology, polling, and much more, the diverse and accomplished faculty are essential to the uniqueness and caliber of the program.
You will be mentored by outstanding leaders on issues like organizational change, strengthening the soul of your leadership, apostolic leadership practices, and much more.
Our students are able to continue working in their current ministry or job while taking part in the program.
The M.A. in Missional Church Movements is a 40 credit hour degree. The program can be completed in two ways:
5 summers by taking two weeks of courses (8 credits) each summer.
4 summers, taking two weeks of courses (8 credits) each summer and then a combination of the following: internship, independent study, online, distance learning courses or intensive/modular classes during another time of the year.
As a part of our mission to commit to the development of missional organizations, we have developed partnerships with various ministries and organizations in order to make graduate education more affordable.
Students currently involved with any of these ministries may qualify for generous tuition for all courses.
View the Course Catalog
Our course catalog provides detailed information such as course requirements, course descriptions, faculty information, and program overview for the M.A. in Missional Church Movements.
Learn more now.
Dr. Ed Stetzer
Ed Stetzer is an author, church planter, and missiologist. He has planted, revitalized, and pastored churches, trained pastors and church planters on six continents. In the Mission Church Movements program, he will serve as a teacher and mentor as students learn from his experience to think creatively about the gospel.
Graduate School News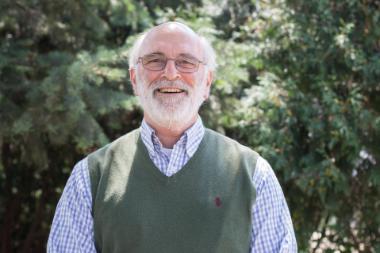 View More