Why Study Environmental Science?
Environmental Science is the interdisciplinary application of natural and social sciences as well as the humanities to understanding God's creation and the human and environmental interactions that surround us. It is a problem-based discipline that draws on a broad understanding of biology, geology, chemistry, physics, and mathematics to develop holistic solutions to pressing environmental challenges. At Wheaton, all this must be integrated under a strong biblical environmental ethic to comprehensively steward the environment which God has entrusted to us.
15+
internship and job sites
CONTACT Newsletter
Stay connected with your classmates and with the department. More than a decade of archived issues to reference.
Environmental Science News and Stories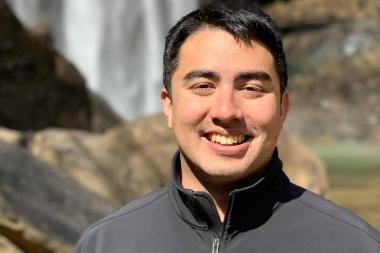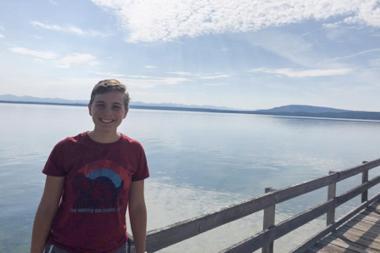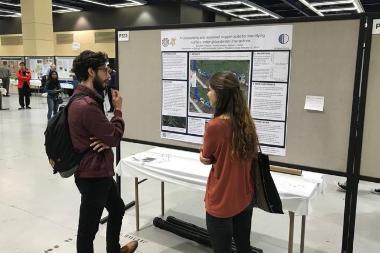 Why Study Environmental Science at Wheaton?
You'll spend time exploring the complex systems that make up God's creation. You'll examine interactions between human activities and the natural environment and develop holistic solutions to pressing environmental challenges, all within the context of a robust Christian creation care ethic.
All of our faculty are published authors, with books published through Harvard, Cambridge, and Oxford university presses, among others. Their expertise covers the breadth of environmental science, from ecology to pollution, urban studies to international development, and water resources to sustainability.
The Wheaton College Science Station in the Black Hills of South Dakota, ongoing connections with other environmental institutes, and our strategic location in the greater Chicago area create unique opportunities for study, research, and service in environmental and conservation science.
A Rocha Wheaton Club
A Rocha Wheaton is the student chapter of the international Christian conservation organization where you'll participate in a wide variety of environmental action projects.
Experiential Learning
International Sustainable Development Studies Institute
The International Sustainable Development Studies Institute (ISDSI) in Chiang Mai, Thailand, provides opportunities for you to develop cross-cultural skills and study sustainable food systems, the political ecology of forests, and the culture and ecology of the Andaman Sea.
Human Needs and Global Resources (HNGR)
Environmental Science is a natural fit for those interested in learning about and practicing international development through a HNGR internship.
Wheaton in Chicago
Urban environments are where the majority of the world's population lives. The Wheaton in Chicago program provides practical experience through the semester-long program at Wheaton's Chicago location.
Green Operations
Sustainability and the stewardship of God's creation are a top priority at driving green operations at Wheaton. We've attained Leadership in Energy and Environmental Design (LEED) Silver certification for the Memorial Student Center and LEED Gold certification for the Meyer Science Center. In 2010, Wheaton College was included in the Princeton Review's Guide to 268 Green Colleges.
Environmental Internships
All environmental science students will participate in at least one internship experience. The program provides great assistance to students finding the right internship fit for them.
Summer Research
Many environmental science students receive funding to participate in specialized research, both with Wheaton faculty and as visiting researchers at Universities across the country.
What Will I Learn?
A major in Environmental Science combines core scientific disciplines with specialized technical environmental courses and professional preparation to prepare you for a wide variety of environmentally related careers.
A minor in Earth and Environmental Science supports many other majors by bringing an informed creation care framework to a variety of vocational areas.
Consult the course catalog for full listing of current courses available in this field.