Wheaton Alumnus Ben Lowe '07 was awarded the prestigious Harvey Fellowship for his graduate work at the University of Florida.
The Harvey Fellows Program, funded by the Mustard Seed Foundation, "provides scholarships to Christian students who are pursuing graduate studies at premier universities in fields considered to be underrepresented by Christians and who possess a unique vision to impact society through their vocations."
Since 1992, when the Harvey Fellows program was first launched, these fellowships have been given to more than 300 individuals representing 24 different countries and 40-plus academic disciplines.
"What I especially value about the Harvey Fellows Program is that it focuses on supporting Christians who intend to complete advanced degrees in top national programs," said Dean of Humanities Dr. Jeffry Davis, who oversees the Harvey Fellowship at Wheaton. "Such fellows are encouraged to robustly engage society as strategic leaders, all in an effort to be agents of redemptive change, operating out of a Christ-centered vision of life."
Lowe is currently completing a Ph.D. in Interdisciplinary Ecology from the University of Florida's School of Natural Resources and Environment, and has also been awarded a Graduate Research Fellowship by the National Science Foundation. His research centers on how people perceive, respond, and adapt to issues related to global environmental change. Lowe, who received a B.S. in Environmental Studies at Wheaton, said his time at the College sparked his interest in this research area.
"Wheaton helped connect my interest in God's creation with my faith, my theology, and my understanding of God's mission in the world and how we're called to be a part of it," he said.
Through various courses and professors, Lowe also learned that a care for the wellbeing of people and for the environment weren't mutually exclusive. "I learned how interconnected environmental concerns are with some of the major challenges that we're dealing with today," he said. "Environmental problems are really people problems."
That point was exemplified in an undergraduate research trip he took between his junior and senior years to Lake Tanganyika in East Africa. "I got to see the impact climate change was having on fish populations, which then had impacts on people that depended on the fish," he said. "That really connected the dots for me and helped me see that climate change was not just something we're worried about down the road potentially but it was causing damage right now."
As he considers the Harvey Fellowship, he is grateful to be joining such stellar class of Christian scholars, including fellow Wheaton alumni Rachel Lamb '12 and Benjamin Gibson '11.
"I value the community of people that this places me with—of Christians who are just doing really good science and other work across society," he said.
--Emily Bratcher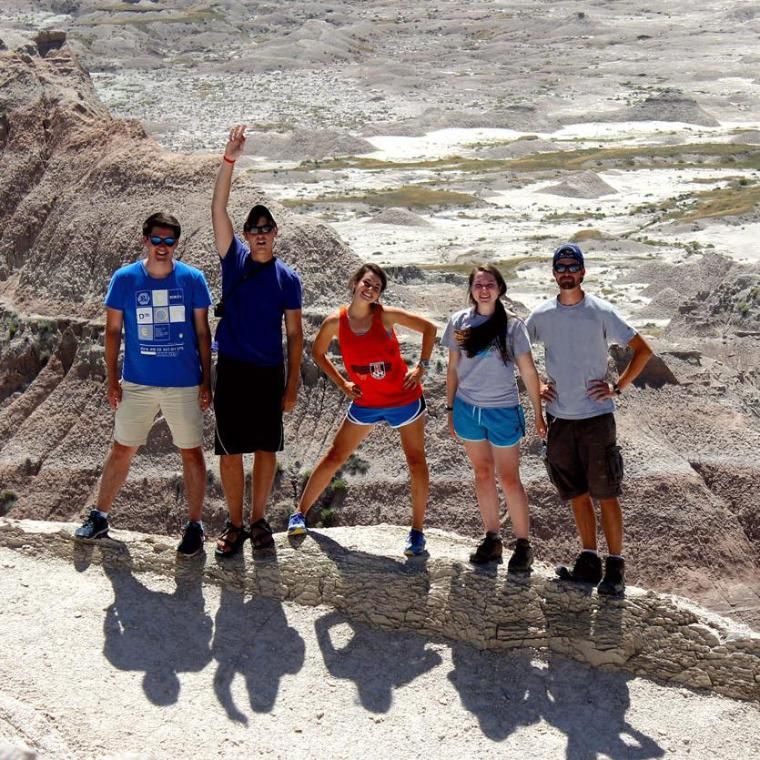 About Environmental Science at Wheaton
A major in Environmental Science combines core scientific disciplines with specialized technical environmental courses and professional preparation to prepare you for a wide variety of environmentally-related careers.