Wheaton students install a solar-powered lighting system as part of the College's new Sustainability Certificate.
Wiring a solar panel. Visiting a sustainable and ethical buffalo farm. Meeting with the sustainability coordinator at Mount Rushmore. Completing a cost-benefit analysis of installing LED lights outdoors. Taking classes on everything from water systems and climate and energy.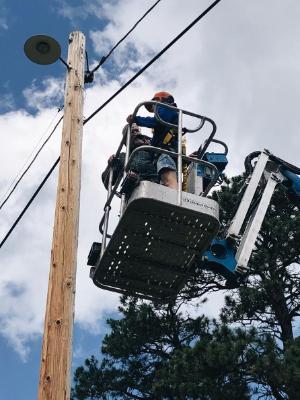 These activities were all part of Wheaton College's first ever Sustainability Summer, the cornerstone of the new 24-credit Certificate in Environmental Sustainability.
"The certificate was designed for any major but particularly for non-science majors who want to add sustainability and environmental studies to their curriculum for their own personal interest or as a way to incorporate them into their future vocations," said Environmental Science Professor Dr. Chris Keil, who directs the certificate program.
In addition to taking 16 credits in the natural and social sciences on Wheaton's campus, students enrolled in the certificate program are also required to complete the eight-week Sustainability Summer, centered at the Wheaton College Science Station in the Black Hills of South Dakota. This past summer, six students with majors ranging from English Writing to Psychology participated in the Sustainability Summer, which included a Principles of Environmental Sustainability course, a practicum, and more than a dozen field trips.
In their principles course, students tackled topics like biodiversity conservation and waste management. During their practicum, they got to implement what they learned, researching, planning, and installing both an LED security light and a solar-powered lighting system for an outdoor tent at the Science Station.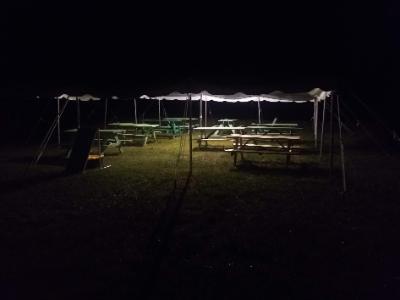 With the latter project, students had noticed that the tent could use some sort of lighting. Over the course of the pandemic, Wheaton had installed a large white event tent at the Science Station to create a covered area where students could socially distance while they waited to enter the dining hall. Students and faculty also used the tent for community-building purposes, connecting under the tent for meals and conversations. But when it got dark, the tent became unusable. Students considered how they might meet that need in a sustainable, environmentally conscious way and decided on a solar-powered lighting system.
For that project, students wired a solar panel, connected it to a battery, and regulated the energy coming off the battery, but they also wrote a report that included a cost analysis of the installation and maintenance.
"Anybody can say, 'I can do sustainability,'" Keil said. "But these students have evidence-based demonstration that they can do sustainability projects holistically, starting with a needs assessment, moving through implementation, and managing the maintenance and economics of it."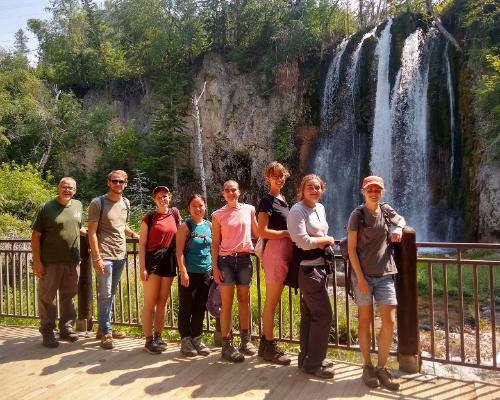 For students like Annalise Chelsen '23, the summer was invaluable. "I learned so much about real life problem solving and Christian hope while wrestling with difficult realities," she said.
The heartbeat behind the entire certificate program is the idea that creation care is a way to love God and others.
"You don't have to be an environmental scientist to be involved in sustainability," Keil said. "Non-majors can integrate sustainability into their future professional lives and personal lives. It's a way to demonstrate care for others and for God."
-- Emily Bratcher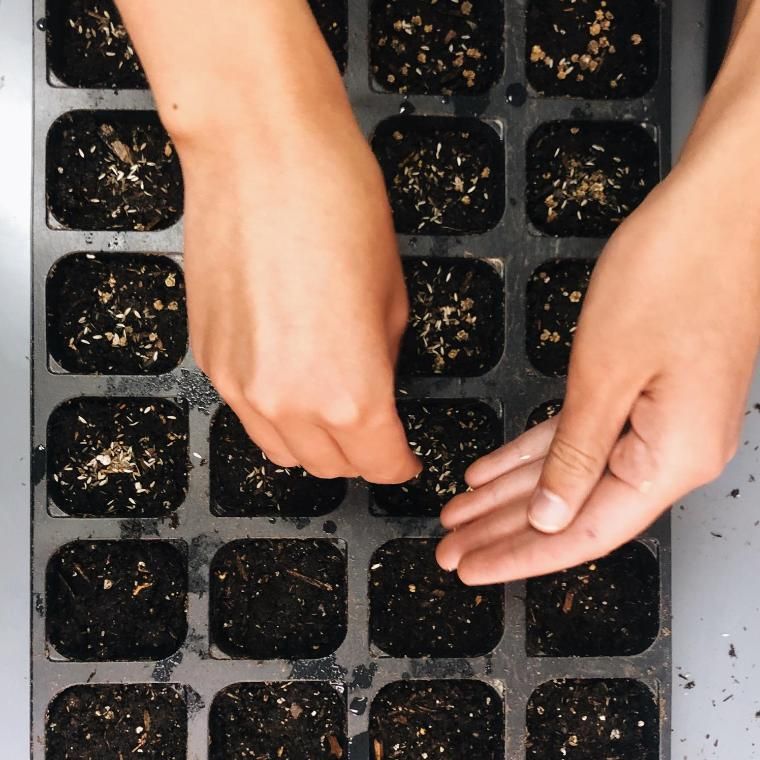 Certificate in Environmental Sustainability
Spend a summer at the Wheaton College Science Station in the Black Hills and earn a Certificate in Environmental Sustainability. You'll be equipped with the skills you need to analyze sustainability challenges and develop practical, implementable solutions.