Fiscal Imbalances: Reflections on the Great Recession and Its Aftermath
Wednesday, April 11 in Coray Gymnasium
This panel discussion, led by Bill Scholl, President of First Security Bancorp and Casey Mulligan, Professor of Economics at the University of Chicago, was a continuation of issues raised in our Fall 2011, Fiscal Imbalances discussion with a focus on the banking industry and entitlement spending as it relates to the Great Recession and our nation's debt crisis. The discussion was moderated by Seth Norton, former Director of the Wheaton Center for Faith, Politics and Economics.
Bill Scholl (Wheaton College ROTC graduate) with current members of Wheaton's ROTC - celebrating its 60th Anniversary.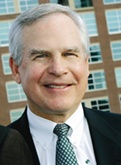 Bill Scholl is the president of First Security Bancorp, a $4.1 billion bank holding company, and Vice Chairman of First Security Bank of Arkansas where he serves on the board of the holding company as well as the bank. Scholl is also a current board member of the Federal Reserve Bank of St. Louis (Little Rock Branch). He is a graduate of Wheaton College and the Stonier Graduate School of Banking at Rutgers University in New Brunswick, New Jersey.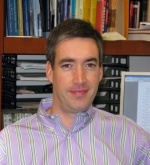 Casey Mulligan is a Professor of Economics at the University of Chicago. His latest book, Labor Market Distortions: How Redistribution Contracted the Economy, is in production with Oxford University Press. Professor Mulligan writes shorter blog entries, each of which applies the principles of supply and demand to today's financial crisis. Mulligan received his Ph.D. in economics from the University of Chicago. He has served as a visiting professor at Harvard University, Clemson University, and Irving B. Harris Graduate School of Public Policy Studies at the University of Chicago.