The FPE Fellows Program is designed to provide opportunities for guests of the Wheaton Center for Faith, Politics and Economics (FPE) to share their expertise with students, faculty and constituencies at large in a way that affirms the values of the Center. A fellow may be a current or past public servant, distinguished scholar, or a business or cultural leader.
FPE Fellow 2021-2022
The Wheaton Center for Faith, Politics and Economics is delighted to have Chad Gauger '95 serving as our current FPE Fellow.
Chad joined the Scoular company in the fall of 2021 as the general manager of their High Nutritional Value Protein business unit. Prior to that Chad was the Chief Transformation officer at Cargill Agricultural Supply Chain North America. He led a $200M annual transformation effort for 3,000 employees across multiple geographies and product lines. Before being named Chief Transformation Officer in October of 2018, Chad served Cargill in several Managing Director roles in Thailand, Norway, Indonesia and Minnesota. As the inaugural Managing Director for Cargill Aquaculture Nutrition in Asia South (18 factories across 6 countries), he worked to build a diverse regional leadership team representing 5 nationalities and a 50/50 gender balance. As the Deputy Managing Director for Cargill Animal Nutrition in Jakarta, Indonesia, they achieved a record revenue of $300M/year while also achieving Zero Accidents.
Chad is a graduate of Wheaton College in Wheaton, Illinois and earned an MBA and a Masters of Science in Finance from Kelley School of Business at Indiana University.
Previous FPE Fellows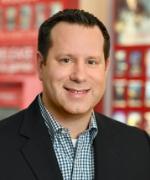 Galen Smith (Fall 2019-Spring 2021)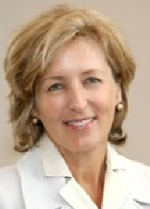 Bonnie Wurzbacher (2018)
Bud Cummins (Fall 2015 - Fall 2016)
Diane Schanzenbach (Spring 2013 - Fall 2014)
Max Schanzenbach (2012 - 2013)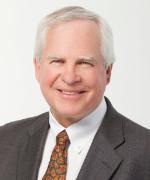 Bill Scholl (2012 - 2013)
Michael J. Gerson (Fall 2010 - Spring 2012)