2019 International Study Program Tour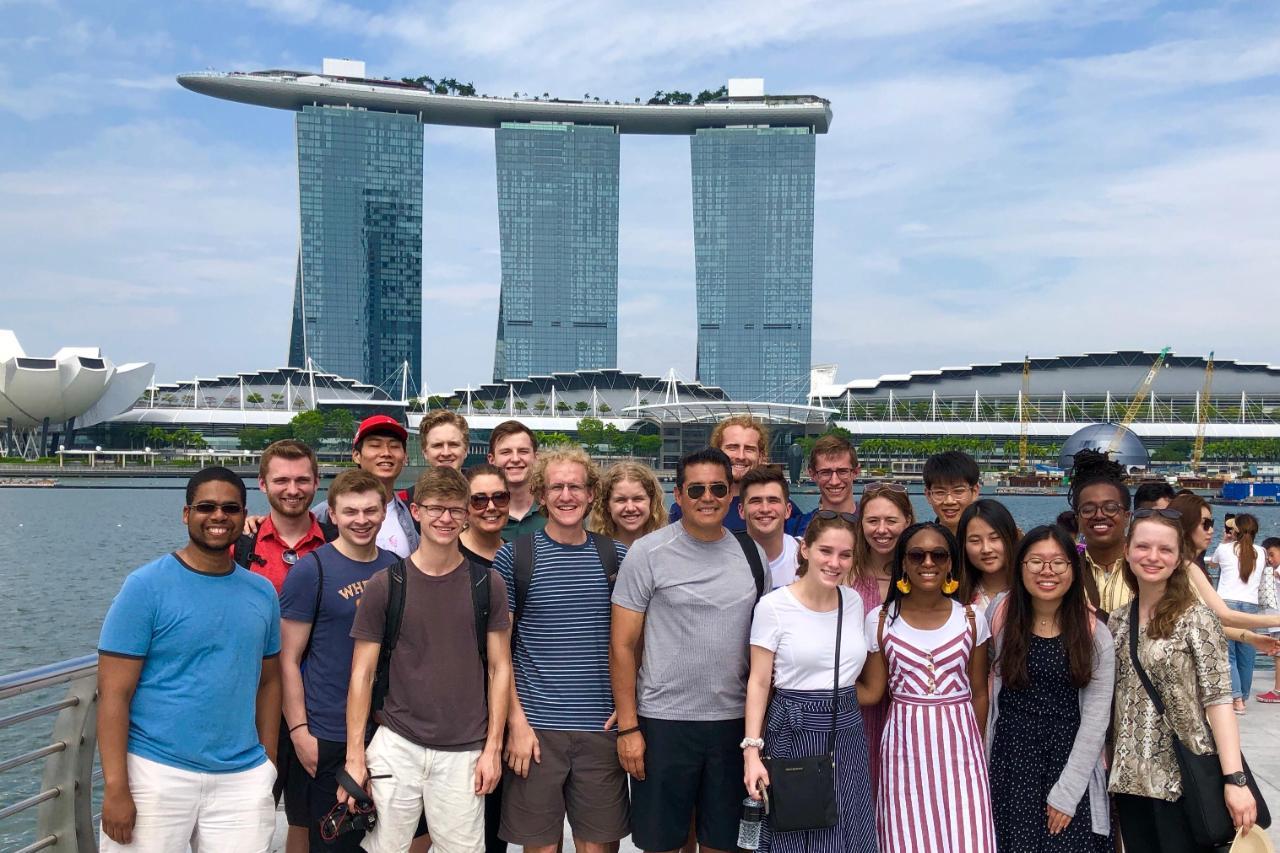 Highlights of the ISI 2019 Southeast Asia Program
Program Overview
The program focuses on the interaction of political and economic policy, the effects of globalization on human flourishing, and the economic well-being of countries in the study area. Students take part in numerous site visits and hear lectures from business leaders and diplomats. This program features on-campus and off-campus learning, and as part of the course work, student teams, with faculty guidance, develop research projects designed to be presented at the corporate or policy executive level.
FPE Abroad: International Study Program
Coming May 9-July 1 2022!
Denmark | Norway | Sweden | Finland
8 credits/4 weeks of on campus coursework/4 weeks of travel
The Wheaton Center for Faith, Politics and Economics (FPE) invites students to join us on our FPE Abroad; Nordic Countries International Study Program 2022. Students will observe how different political and economic approaches impact human flourishing in Denmark, Sweden, Norway and Finland. This compact area contains a region where peace and prosperity has been in place since the end of WWII. These countries have some of the highest standards of living, are business friendly, and have some of the most stable democracies with enormous oil and gas reserves.
FPE Director David Iglesias, former United States Attorney for New Mexico and retired Navy JAG will lead the trip along with Wheaton College faculty members, Dr. Timothy Taylor, Dr. Min-Dong Paul Lee and Dr. Kathryn Alexander. Generous donors provided this opportunity for students at almost half the actual cost.
Courses
IR 375/ECON 374: Globalization in Nordic Countries (4 cr./ SI and GP tags) - Dr. Timothy Taylor
B/EC 382 Topics in Global Strategy: Nordic Economy (2 cr.) - Dr. Paul Lee
IR 301: Nordic Politics (2 cr.) - Dr. Kathryn Alexander
TOTAL Estimated Cost $8,020
Generous Donors have provided almost HALF the cost of this program
Estimated Program Cost is $6,800
Includes
8 credits, room and board, airfare and ground transportation within the program, site visit fees, lodging and most meals
Other Expenses
International airfare $900
Extra Meals $320
$1,220
Total Estimated Cost $8,020
Past Programs
Learn more about the previous years' study abroad programs in detail