FPE provides financial support for internships with a focus on the integration of politics and economics.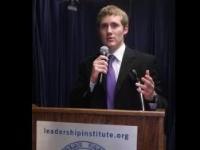 Students interested in theoretical and practical aspects of political economy are invited to apply for the FPE Intern awards. Internships should fit within the mission of the Center, which seeks to train students in the understanding of market economies, representative democracies, limited government, and the redeeming effects of the Christian worldview on the practice of business, government and politics.
Faculty recommendation required, use online form (please give faculty at least 2 weeks prior notice to the deadline)
Internships for credit must be approved by the appropriate department
International internships must register with GPS
Internships are typically 5-6 weeks. If for credit, must comply with departmental requirements
Application deadline for Summer 2020 is Monday, March 16, 2020.
Apply with the Common APP for all college internship scholarships
Funded Life-Changing Internships
Every summer FPE provides financial support for Wheaton students who undertake internships around the globe. A few of them are featured below.



Maria Krump '14 - FPE Intern/DoJ
Current Position: Facebook Safety Specialist and former DoJ intelligence analyst
"I am convinced that the FPE internship was not only immensely impactful on jumpstarting my law enforcement officer (LEO) career, but has remained a significant piece of my development as an employee committed to Christ and excellence in this line of work. This foundation has proven vital over and over again as I have progressed in my career, continually returning to the ethics the FPE leaders instilled in me, as well as their advice to pursue faithfulness in all things."


Cody Volkers '15 - FPE Intern/Jerusalem Institute for Justice
Current Position: Federal Account Executive, IBM
"The FPE internship in Jerusalem strengthened my career goals of working in the International Relations/National Security space because of the work I did within the Israeli Parliament (the Knesset). My affinity for Middle Eastern languages, economics, religion, and politics have grown as a result of the time I spent abroad. I have leveraged my internship in Jerusalem countless times in interviews and conversations as a differentiator for past employment, skill development, and language acumen."



Morgan Jacob '17 – FPE Intern/Naval Surface Warfare Center and Course Participant
Current Position: Associate Consultant, Bain & Co.
"The US National Security class taught by CAPT Iglesias provided background knowledge and enhanced interest leading to my summer internship with the Naval Surface Warfare students Center. FPE also provided the necessary financial support for me to afford this internship. These opportunities have provided a strong platform for the launching of my career and offered a more detailed understanding of the interrelationship between business and government."


Other Examples of Internships
| | |
| --- | --- |
| Emma Allen | Zinduka Afrika, Nairobi, Kenya |
| Tennyson Bush | U.S. State Dept., Kyiv, Ukraine |
| Evan Giesecke | Konrad Adenauer Stiftung (KAS), Berlin, Germany |
| Emily Hillstrom | National Republican Congressional Committee, Washington, D.C. |
| Richard Ndekezi | RAWANDAIR, Kigali, Rwanda |
| Kendra Paez | U.S. Dept. of HUD |
| Ariana Schmidt | U.S. Embassy, Public Affairs, Phnom Pehn, Cambodia |
| Izzy Smith | Defense Security Service, TBD |
| Cassia Waligora | U.S. State Dept., Singapore |