Chronicle of Higher Education report names Wheaton College among the country's top Fulbright-producing baccalaureate institutions.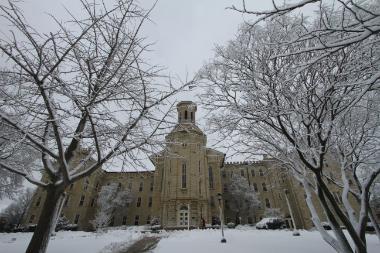 What do Thailand's Chiang Mai University, Indonesia's Universitas Pelita Harapan, and Uganda's Uganda Christian University have in common? Each currently has a Wheaton College professor teaching there on a Fulbright Scholarship.
Wheaton College's Dr. Pam Barger, Dr. Hannah Stolze, and Dr. Paul Robinson were each granted a Fulbright Scholar award during the 2019-2020 academic year, making Wheaton one of the top Fulbright-producing baccalaureate institutions in the country, according to The Chronicle of Higher Education.
"Wheaton College faculty members possess a unique combination of deep faith and top-tier scholarship," said Wheaton College Provost Dr. Margaret Diddams. "We are delighted to learn that we are ranked number one among baccalaureate institutions in the number of Fulbright scholars, recognizing our extraordinary faculty members who are engaged in global scholarship. We are indeed building the church and benefiting society worldwide."
Wheaton College Assistant Professor of Teaching English to Speakers of Other Languages (TESOL) Dr. Pam Barger was awarded a Fulbright for teaching and researching Chiang Mai University in Chiang Mai, Thailand. Wheaton College Associate Professor of Marketing and Supply Chain Management Dr. Hannah Stolze was awarded a Fulbright for teaching at the Universitas Pelita Harapan in Jakarta, Indonesia. Wheaton College Professor Emeritus Dr. Paul W. Robinson was awarded a Fulbright for teaching at the Uganda Christian University in Mukono, Uganda.
The Fulbright Program's mission is "to increase mutual understanding and support friendly and peaceful relations between the people of the United States and the people of other countries." Started in 1946, the United States Department of State initiative provides research, study and teaching opportunities to students and scholars in more than 155 countries worldwide.
"We are so proud of our faculty members and the fantastic scholarship they produce while also inspiring students in the classroom," Diddams said. "That three of our faculty members received Fulbright Scholarships this year is evidence of what we already know to be true of our excellent faculty and students."
In the last year, Wheaton alumni Robert Nordling, Jr. '81 and student Lauren Anderson '19 also received Fulbright awards.