For increasing the number of students who study abroad, Wheaton College earns the 2019 Seal of Excellence from the Institute of International Education.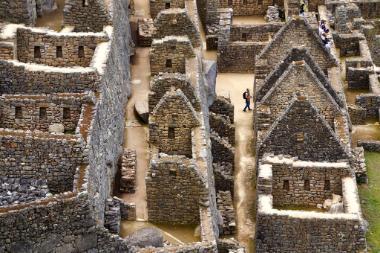 Wheaton College is one of only 28 colleges and universities in the U.S. to be awarded a 2019 Seal of Excellence by the Institute of International Education.
Since 2016, IIE has given the Seal of Excellence award to institutions that have increased and diversified the number of American students studying abroad. The seal is part of IIE's Generation Study Abroad initiative. This is the first time Wheaton College has been awarded.
The award recognizes the work of Wheaton College's Office of Global Programs and Studies. Under the leadership of GPS Dean Dr. Laura Montgomery, the office has increased the number of students and faculty who travel abroad on College-related trips by 27 percent over the past five years.
"This is a wonderful recognition of our work to give more students the opportunity to study abroad and learn about the world, the global church, and themselves," Montgomery said.
In 2014, Montgomery and her team committed to increase the number of Wheaton students studying abroad over a five-year period. This required assessing financial barriers and making students aware of opportunities and the support offered by the GPS office.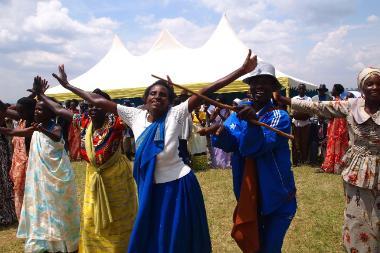 Since cost is an obstacle for many students hoping to study abroad, Wheaton College allowed its students to use their institutional aid for GPS-approved study abroad programs. The results were dramatic. "The number of programs eligible to receive institutional aid went from about 20 to more than 70, so that really removed a major barrier for students," Montgomery said.
To ensure students were aware of opportunities, the GPS office launched an education campaign, which included a popular study abroad fair. Wheaton's programs such as Wheaton in Spain, Excavation at Tel Shimron, and Arts in London hosted informational tables, along with partner programs. More than 300 students now attend the fair.
Now, every major has at least one program available to them. Wheaton also has two of its own semester study abroad programs—Wheaton in Mexico and Semester in Jerusalem, the latter of which launches in Fall 2020.
GPS team members also met with individual academic departments to speak with the students about financial aid possibilities and opportunities available for their majors.
"Cost can be a major deterrent for students interested in studying abroad, but we wanted to show students that there are a variety of financial aid possibilities to help," Montgomery said.
The GPS-sponsored Global Lens: Places and Perspectives photo contest raised the visibility of study abroad by showing students the range of amazing experiences open to them. "We wanted to both communicate to our study abroad students that their experiences matter to us, and we wanted to inspire future study abroad students to check out the possibilities," Montgomery said.
Participation in international opportunities supported by the GPS office increased from 532 students and faculty members during the 2014-2015 academic year to 778 during the 2018-2019 year.
"The seal of excellence is not just about meeting an exact goal of the number of students studying abroad. It's about the institutional steps that you implemented to promote study abroad and make it possible for more students," Montgomery said. "For us, it's a wonderful recognition that we took actions and met goals."—Emily Bratcher