This blog features stories about the Wheaton College Graduate School. Douglas Hewitt, M.A. Evangelism and Leadership '22, shares how he's bridging his two worlds of technology and faith in the Silicon Valley.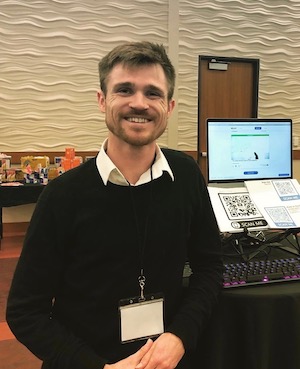 Douglas Hewitt, M.A. in Evangelism and Leadership '22, joins Wheaton's flexible M.A. student community from Silicon Valley with a vision for bridging his two worlds of technology and faith.
Douglas's past experience already puts him on the path to making this vision a reality. Last year, Douglas helped a friend launch a coworking space, Sacred Space, in a Palo Alto church. The church rented out its rooms to businesses throughout the week, allowing them to use the space for meetings and collaborative offices. The church building, once vacant Monday through Friday, now has people entering its doors every day.
"I wonder how the gospel is being communicated in an authentic, relevant way. As the church, how are we building relationships and having conversations about faith when studies show an increasing number of churches close their doors each day?"
Douglas saw this coworking space as a way to build those relationships and conversations. The pastor of the church commented that he has had more conversations about faith in the last year than in the past seven. Following the success of this endeavor, Douglas started seriously looking at master's programs that would help him pursue his vision of bridging his two worlds of technology and faith. He heard about Wheaton from a number of friends and landed in the M.A. Evangelism and Leadership program when he discovered the flexible learning option.
"With the program being mostly online, I didn't have to put my life on pause in order to get a degree. It made education more viable in my case. Plus, I really enjoyed the harmony that was built with my cohort during our one-week, on-campus intensive."
In the program, Douglas is asking questions that are relevant to his place in the technology world. "How might the shape of the church change in the future and what impact will technology have in that space? How can I better share the gospel in Silicon Valley and in the technology world at large?"
Douglas also appreciates the immediate application of his coursework. In his Intercultural Communications class led by Dr. Scott Moreau, Douglas was able to learn how coworkers from other cultures might approach ideas and values differently. While working in the Silicon Valley he found himself surrounded by colleagues from Germany, China, India, and more. Dr. Moreau's class helped Douglas be aware of the many cultural elements at play when considering how diverse organizations and teams work together. The class was crucial in better understanding himself and his colleagues. Douglas took a valuable quote from the book Leading Multicultural Teams by Evelyn and Richard Hibert, "Christian unity and harmony does not mean uniformity." Now as Douglas goes into his workspace, he asks himself, how do I live out that truth?
As Douglas continues to move toward his vision of bridging the worlds of technology and faith, he already has some ideas in the pipeline – most recently a startup project similar to YouTube featuring short, how-to videos for ministry and preaching. He's had a few conversations with pastors and sees how this could be a resource in the ministry space to quickly explain the meaning of a Hebrew word or historic tradition.
"I want to be able to engage in, listen to, and speak to some of the bigger topics in evangelicalism in the world today. The M.A. in Evangelism and Leadership helps me do that in my context."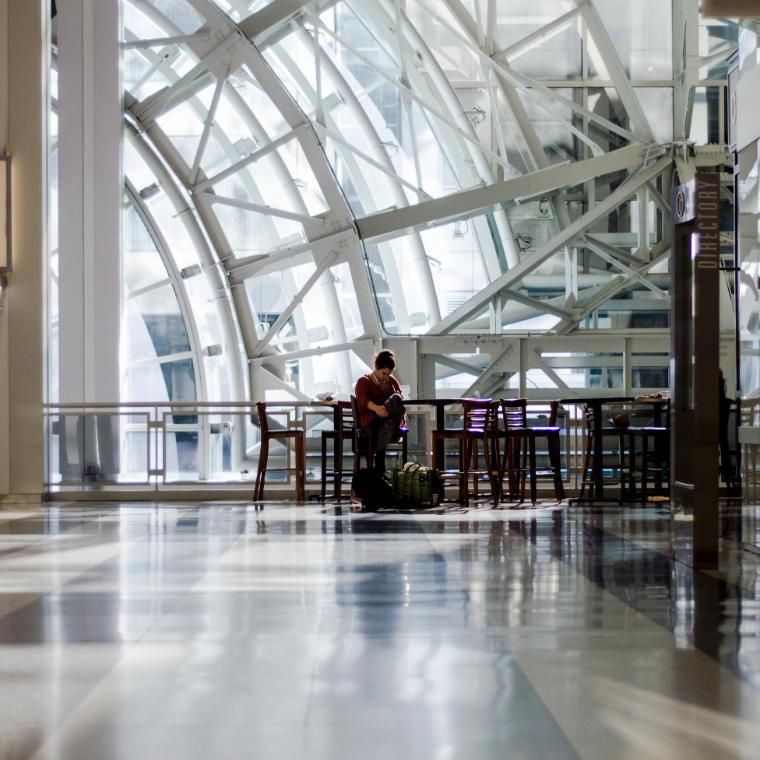 M.A. Evangelism and Leadership
The Master of Arts in Evangelism and Leadership at Wheaton College will equip you to think critically and act creatively to communicate the gospel and lead the change that's needed in our contemporary, multi-ethnic world.
Flexible Learning Format
With our flexible learning programs, you can earn a world-class education while remaining in your current job and location.