Learn with Wheaton from anywhere in the world. Lead for Christ and His Kingdom.
Study with world-renowned faculty from Wheaton College Graduate School and earn your master's degree while remaining in your current job and location. Learn about the academic programs we offer that will stretch your thinking and empower you to continue to serve wherever you are.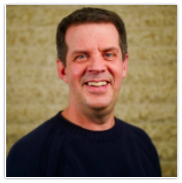 "Learning with Wheaton has changed trajectories in my ministry. Our church is seeing more people come to Christ than ever before. I attribute it to how God has used this program to help us think about evangelism differently."
Darryl McAuley, Lead Pastor
McDiarmid Drive Alliance Church, Brandon, MB, Canada
---
Flexible Learning Programs
The Wheaton College Graduate School offers a variety of flexible programs that offer the same level of academic excellence, while allowing you to remain in your current location. Learn more about the various Global Learning formats and courses.
World-Class Faculty
Our faculty members are well accomplished and highly regarded authorities in their fields. Most of our Global Learning courses are taught by the same faculty who teach on campus. Academic quality is not spared! Meet our world-class faculty today.
FAQs
How do the classes work? What are the requirements to enroll? Are Global Learning programs accredited? Get answers to some of the most frequently asked questions.
Impacting Lives
Hear from some of our current students, as well as alumni whose lives have been impacted by graduated from a Global Learning program through Wheaton College Graduate School. Read alumni testimonials here.
Apply or Request Information
Interested? We would love to hear from you! Start your application for one of our Global learning programs here.
Resources
From learning how to access resources online to finding out where to go when you're on campus, we offer a wealth of resources to support you as a Global Learning student. Learn more here.