Making a difference around the world...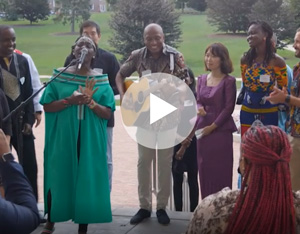 God is So Good!
Taste the enthusiasm as our scholars finally arrive on campus and are celebrated at a welcome reception in the fall
Featured Scholar - M.C.
Current student, M.C., experienced the Beirut, Lebanon port explosion in 2020. Her Humanitarian & Disaster Leadership studies augment her nursing skills and her joy in the Lord as she serves the traumatized of this land. Read more about her and listen to her story on the To the Nations podcast.
Meet our scholars around the world
Engage in topics that really matter-To the Nations podcast
Inspiration and insights on relevant issues and events from front-line Billy Graham Scholar alumni deployed globally.