Here's what some of the people who were Youth Risk and Resilience Lab members are doing now.
Clinical Psychology Doctoral Students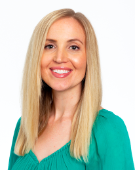 Andrea E. Kirby, Psy.D., graduated in 2015 after completing her pre-doctoral internship (and later postdoctoral fellowship) at Momentous Institute in Dallas, Texas. As a doctoral student, Andrea developed an interest in cognitive vulnerability to depression and was on a team that published a study focused on the assessment of learned helplessness in youth. She currently works as a clinical psychologist at a private practice in Dallas. She specializes in working with teens and adults, using cognitive behavioral therapy and mindfulness approaches to treat OCD, trauma, and anxiety while supporting clients in living fuller lives. She spends her free time chasing around her toddler and taking in nature with her husband.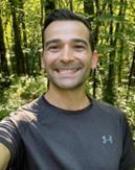 Chase Aycock, Psy.D., graduated in 2017 and is now a Clinical Health Psychologist and active duty Major in the U.S. Air Force currently stationed in San Antonio, TX. While a doctoral student, Chase was a co-author of a large meta-analysis on social support and depression in children and adolescents. He conducted his own meta-analysis on smoking cessation programs in the military for his dissertation. He now conducts translational research focused on health behaviors among military personnel and has a research faculty appointment at the University of Virginia. He is also completing a masters of public health in Applied Epidemiology at UNC Chapel Hill. In his free time, Chase enjoys trail running, traveling, and outdoor adventures.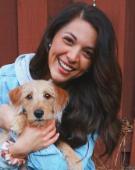 Priscilla Mendez, Psy.D., graduated in 2019 after completing her doctoral internship at USC's University Center for Excellence in Developmental Disabilities at CHLA with an emphasis on adolescents and young adults and then completed specialized postdoctoral training in trauma psychology at CHLA. She is currently working at The Trauma and Grief Center at The Hackett Center for Mental Health in Houston, Texas. Priscilla published her dissertation focused on the effectiveness of the Within My Reach prevention program to improve relationships with Latinx couples, and she continues to focus on the needs of Latinx families in her clinical work and research. Her current research interests include the impact of immigration and deportation-related traumas and grief among youth and using implementation science to better equip mental health professionals working with unaccompanied minors in temporary placements. In her free time, Priscilla enjoys spending time with loved ones, exploring new hole-in-the-wall restaurants, and going to parks with her dog Mia.
Master's Students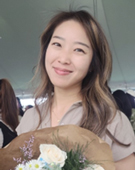 Jung In Hyun, Ph.D., was an active member of YouRR Lab while a student in the Clinical Psychology Master's program at Wheaton College. After graduating from Wheaton, she continued her training in the Clinical Psychology Doctoral program at Biola University, CA. She currently works as a licensed psychologist at Aurora Mental Health & Recovery in Aurora, CO, where she completed her doctoral internship. She also has a private practice, SelfSpring Psychological Services, where she provides individual and couples therapy to mostly Korean/Korean American clients. When not doing work, Jung In loves to travel, explore different cultures, and try new foods.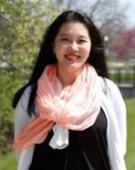 Yoonsun Pyun, M.A., graduated from the CMHC program at Wheaton and is currently completing her Ph.D. in School Psychology at Northern Illinois University. While at Wheaton, she was a co-author on a meta-analysis that investigated the association between social support and depression in youth. Even after graduating, she continued to be connected to the lab and was part of various research projects such as the Asian American Acculturation and Health Study and the follow-up meta-analysis that focused on parental support and youth depression. Yoonsun's research interests center around student academic outcomes, especially within the realms of social support, parental engagement, academic enablers, and student well-being. In her free time, you may find her checking out local cafes, hiking when the Midwest weather allows for it, or running after her nieces and nephew.
Undergraduate Students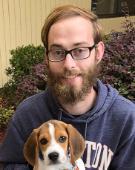 Jake Steggerda, M.A., was actively involved in YouRR Lab while an undergraduate student at Wheaton College. He graduated in 2017 and is currently in his sixth year in the Clinical Psychology Ph.D. program at the University of Arkansas. This year, Jake is completing his predoctoral internship at the University of Mississippi Medical Center. Jake and Dr. Rueger have continued to work on research projects over the years, including several posters and a couple of published papers (with a couple more under review!). Jake's clinical activity primarily involves working with children, adolescents, and families. He is a certified Parent Child Interaction Therapy (PCIT) therapist and is currently working toward meeting requirements to become a PCIT trainer. Jake's research work involves exploring children's peer relationships, attributional style, and psychometric measure development. He hopes to start a career that blends his research and clinical interests. In his free time, Jake enjoys music, fantasy football, chocolate, repairing old Apple computers, and spending time with his wife and dog.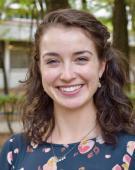 Caroline Kimble graduated from Wheaton College in 2022 with a Bachelor's degree in Psychology and Spanish. After graduation she moved to Mexico City to teach English in a local high school through the Fulbright program. In addition to her teaching responsibilities in Mexico she hosted a few mental health care talks with her students and fellow teachers, and enjoyed learning about differences in the conceptualization of mental health in the US and Mexico. Caroline continues to be passionate about understanding and combating the barriers that many individuals face in seeking mental health treatment, including cultural, linguistic, and socioeconomic challenges. Currently she is a research assistant at DePaul University in Dr. Antonio Polo's lab working to provide an accessible intervention for at-risk youth with depression in Chicago Public Schools. In the near future she hopes to continue this line of research as a graduate student. She is very grateful for the formative time she spent in YouRR lab and how it has shaped her career and interests!
Youth Risk and Resilience Lab
The purpose of the Youth Risk and Resilience lab (YouRR Lab) at Wheaton College is to add to the scientific literature and share findings with the general public on effective ways to mobilize resources within the family and larger community to prevent and treat depressive disorders in children and adolescents, and alcohol-related problems in adolescents and young adults.