Why Pursue a Ph.D. in Biblical & Theological Studies?
The Ph.D. in Biblical and Theological Studies is designed to train scholars who can serve the church worldwide as teachers, researchers, pastors, and leaders. The program aims at fostering faithfulness to the teaching of Scripture with a view towards strengthening and equipping the church in its mission.
6
Students admitted to the Ph.D. program each year
79
Ph.D. graduates serving in 17 countries
100%
of Ph.D. students receive full tuition funding plus a research fellowship
Congratulations, Ty!
Ty Kieser, Ph.D. 2020 was recently hired as Assistant Professor of Theology and the Program Director of the M.A. in Theological & Biblical Studies at Criswell College in Dallas, Texas. His teaching is split between undergraduate and graduate theology and church history classes. Ty has published and presented extensively within his areas of research: Christology, trinitarian theology, post-Reformation theology, and theology of the atonement, including his forthcoming co-authorship, with Kelly M. Kapic, John Owen Among the Theologians(Under Contract; due 2024).


Dr. Andrew Abernethy to Serve as New Ph.D. Mentor in Biblical Theological Studies
The Ph.D. Committee in Biblical and Theological Studies is pleased to announce the addition of Dr. Andrew Abernethy as a new Ph.D. Mentor in Old Testament. Dr. Abernethy will be accepting students for the Fall of 2024. His areas of interest are Isaiah, Psalms, and the Prophets, Theological/Canonical Interpretation, Literary-thematic approaches to the Old Testament, Old Testament theology, Integration of ancient context, literary analysis, and reception.
Wheaton was an ideal place in which to prepare for a lifetime of scholarship and teaching. — Carmen Imes Ph.D., '16, Associate Professor in Old Testament at Prairie College
Application Information
Stay informed about our admission requirements, deadlines, how to write a research proposal, and more.
Why Pursue the Ph.D. in Biblical & Theological Studies at Wheaton?
Fully Funded
A full tuition scholarship, as well as a research fellowship, for each of the six students accepted per year will enable each student to devote himself or herself to advanced learning as a fully involved member of the academic community.
Mentor Intensive
We work with a model of strong personal and academic relationships between our students and their doctoral mentors (supervisors) from the very start of their program right through their dissertation defense. Additional faculty are available to teach doctoral seminars, serve as resources, and act as secondary readers for dissertations.
Concurrent
Unlike most doctoral programs in North America that operate with a sequential, step-by-step model, our program is concurrent. Our students work on their dissertation proposals during their first semester, while doing seminars, honing their modern language skills, completing required readings for breadth and depth of knowledge in their field, and engaging in fellowship work (typically supporting the research and teaching of a professor).
Integrative Approach
In a world of very super-specialized scholarship, we are intentional about bridging the scholarly gap between the Old and New Testaments, and especially between the disciplines of Biblical Studies and Theology. In today's academy, these are often treated as separate, autonomous subjects, but our program is designed to hold them together. Our program is decidedly theological. We want our students to engage the whole canon of Scripture to discern its unified message for today. Likewise, our program explores the scriptural roots of theology and the theological roots of Scripture.
Globally Minded
This program will expose students to perspectives from other parts of the world through class discussions, the presence of visiting international scholars, and an academic community engaged in global issues.
At the Wheaton College Graduate School, we offer a number of programs in our School of Biblical and Theological Studies, so you can find the right fit for you:
The M.A. in Theology concentrates on the historical and systematic development of theological ideas and doctrines in the context of particular historical or doctrinal systems.
The M.A. in History of Christianity focuses on both the historiography and the history of the Christian church and on the social, political, and economic contexts in which Christianity has developed over time.
The M.A. in Biblical and Theological Studies prepares students to study the Bible and understand Christian Theology for the purposes of practical ministry and the enrichment of contemporary Christian life.
The M.A. in Biblical Exegesis equips students to study and interpret the Bible with a rigorous, academic knowledge of biblical languages, hermeneutics, and literary and historical backgrounds.
The M.A. in Old Testament Archaeology investigates the world of the Bible through the recovery and study of ancient sources in order to better understand Scripture.
The Ph.D. in Biblical & Theological Studies is a highly competitive, rigorous, and academic doctoral program that trains Biblical Scholars and Theologians to serve as teachers, researchers, pastors, and leaders in the church and the academy worldwide.
All students will be required to take a minimum of 40 hours of doctoral-level courses and may be asked to take as many as 60 credits.
The program is designed to be completed faster than most U.S. Ph.D. programs. With coursework and dissertation work completed concurrently, students can complete their Ph.D. within as little as four years. Length and specific components of the program vary from student to student.
In partnership with our Center for Vocation and Career, many find employment in higher education, as well as church and parachurch agencies.
Who Hires our Graduates?
Churches
Colleges and universities
Parachurch agencies
Religious organizations
Publishing houses
Seminaries
Where are Our Ph.D. Alumni Serving?
Alumni from the program have gone on to work at the following organizations and many more:
Reformed Theological Seminary
Institut Biblique et Missionnaire
First Presbyterian Church of Miami
Northern Seminary
Talbot School of Theology
The Urban Ministry Institute
Oak Hill Theological College
Grace Theological Seminary
Zondervan Publishing
Gordon College
Grace Church of DuPage
Singapore Bible College
Bethlehem Bible College and Seminary
Crossway Books
Planetshakers College
Reality LA
Knox Theological Seminary
Visoko Evanđeosko Teološko Učilište, Croatia
What Career Paths Have Our Alumni Taken?
Alumni of the Ph.D. in Biblical & Theological Studies program have gone on to faithful careers in a variety of different fields. Many hold teaching positions at seminaries as well as both Christian and secular colleges and universities around the country and the world. Beyond that, our graduates pastor churches large and small here in the local area, on both coasts of the country, and in many other countries across the globe. A number of graduates also serve in publishing and other media-related fields.
Wheaton Ph.D. Biblical and Theological Studies Admission and Tuition
The Ph.D. in Biblical & Theological Studies is a residential program taught at the main campus of Wheaton College.
Admission requirements include:
Application deadline: January 1st
Interview Required
Master's of Divinity (M.Div.), M.A. Theological Studies, M.A. Biblical Studies, or equivalent required
3.5 Minimum Graduate GPA
GRE within the past five years
Sample Research Paper
Research Proposal
Four Recommendations (online forms)
While our M.A. programs in Biblical and Theological Studies provide excellent preparation for entry into top competitive Ph.D. programs (including Wheaton), admission to Wheaton's Ph.D. is not guaranteed for Wheaton master's students.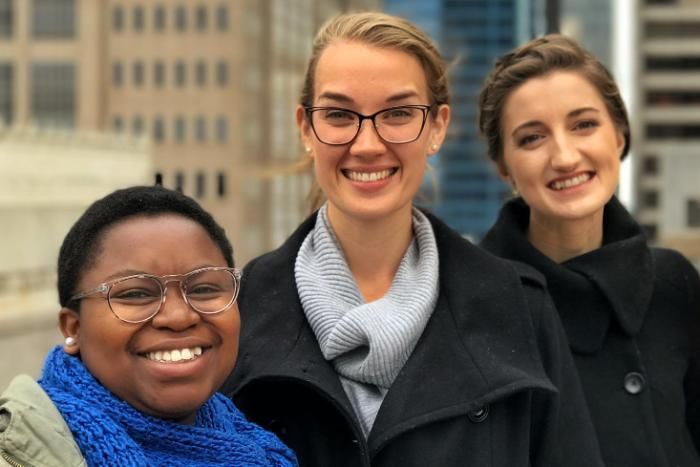 BTS Grad Women's Fellowship
The Biblical and Theological Studies (BTS) Grad Women's Fellowship was started over a decade ago to provide a space for female graduate students in the department to meet together regularly throughout the year with female faculty, build relationships, provide support, and enjoy each other's company. The group was started by Dr. Karen Jobes (Faculty Emerita) and is led today by Rev. Dr. Jennifer Powell McNutt and Rev. Dr. Amy Peeler. Food, fellowship, and prayer are the focus of our time together. If you are a female Bible and Theology student in an M.A. or Ph.D. program, please join us! Feel free to email bts.graduate.studies@wheaton.edu with any questions.
Recent Biblical and Theological Studies News
1
2
3
4
5
6
7
8
9
10
11
12
13
14
15
16
>
>>
View More