Published books authored or edited by the faculty involved with the TESOL programs at Wheaton College.
Exploring Parables in Luke - Integrated Skills for ESL/EFL Students of Theology - Pierson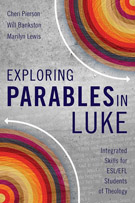 Exploring Parables in Luke aims to help students students with English as a second or foreign language more effectively engage with the literature of their field. Chapter by chapter, as students work to interpret Jesus' parables in light of his person and work, they will grow in both their English and theological proficiency.
Effective Intercultural Communication - A Christian Perspective - Moreau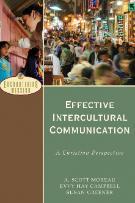 This addition to the acclaimed Encountering Mission series is designed to offer contemporary intercultural communication insights to mission students and practitioners. Authored by leading missionary scholars with significant intercultural experience, the book introduces intercultural communication; explores the foundations that lay beneath, and the cultural values that show up in, patterns of intercultural communication; and examines areas in which communicating effectively in a new cultural setting is important.
Religious Influences in Thai Female Education (1889-1931) - Barger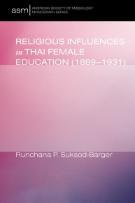 This study examines the impact of religion on female access to education in Thailand from 1889 to 1931--the early Modernization Period in Thailand. Although Thailand had traditionally been a Buddhist nation-state, Protestant missionaries during this era arrived in the country to convert Thais to Christianity. The Protestant belief in literacy so that everyone could read the Bible opened up educational opportunities for Thai girls that were not previously available to them.
Passport to Adventure - Seaman
The Passport to Adventure series is the first comprehensive textbook series for children (grades P-6) learning English as a foreign language in Christian schools throughout the world. Each of the eight levels of the series features a student book, teachers' guide, supplemental materials in CD-ROM format, and two audio CDs with original songs, chants, and stories which were recorded at Wheaton College. Alan conceptualized the series, served as the senior editor, and co-authored the highest level, Explore C.
Women Crossing Borders : Reflections on Cross-cultural Ministry - Pierson
Women Crossing Borders can be used to: promote discussion in academic settings and missions classes encourage women either involved in or going into missions help women discern where God may be calling them serve as a devotional.
Exploring Theological English: Reading, Vocabulary, and Grammar for ESL/EFL -Pierson
Exploring Theological English is an ESL/EFL textbook designed for high-intermediate to advanced learners of English, whether studying at an academic institution or independently.
Dictionary of Theological Terms in Simplified English Student Workbook: A Resource for English Language Learners - Pierson
A companion to the "Dictionary of Theological Terms in Simplified English," the "Student Workbook" offers a range of exercises to equip students in the use and understanding of theological terms.