Student Stories
Chen Zhuang
Chen Zhuang, from the TESOL program, spent the summer teaching adult ESL at the Pui Tak Center, which is affiliated with the CCUC (Chicago Chinese Union Church). Chen taught as part of his practicum and internship courses. The class was high-intermediate and the textbook they used was Step Forward 4 by Oxford. Chen's class had 17 students, aged from early 20s to late 70s, which added a lot of fun to the classroom.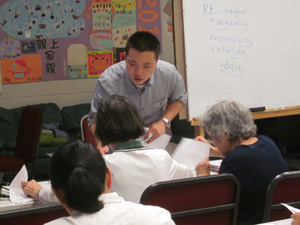 According to Chen, "The front row of the classroom was designated to "grandmas" and my cooperating teacher and I called it the "Grandma Row." I had to devote special attention to them and it helped create great opportunities for ministry. For example, sometimes they would ask me to help them with their cellphone bill questions, and I could share my testimony with them after helping them out. I really enjoyed my experiences at the PTC!"
Kevin Ung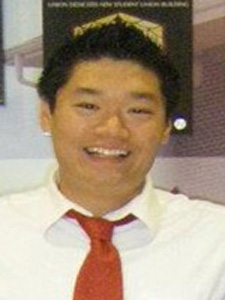 As a TESOL student, Kevin traveled to Costa Rica for an internship this summer. Most of his time was spent in the classroom at La Palabra De Vida in the San Antonio/Belen area. Kevin taught a wide variety of topics including: essay writing, reading strategies, literary techniques, grammar rules, reading comprehension skills and even a couple of slang phrases to his 10th and 11th grade students.
Kevin also led daily devotions and engaged in spiritual conversations with students as he sought to be an ambassador for Christ. While living with a host family that spoke limited English, Kevin was able to be a part of their neighborhood Bible study where his host sister, 7th grade Abigail, helped to translate!
According to Kevin, "When you're stretched because you're in a new place and those daily escapes we're so accustomed to having are no longer there, the LORD allows you to depend on Him more. When it is hard to communicate for something as simple as food, you learn that we are all foreigners in a strange land. When something as simple as air conditioning and a conversation in English are no longer available, you feel very hot, alone and misunderstood. I realize that I have learned how to trust in God's comforting hand more than I do in earthly comforts.
Of course I have learned more about what it means to be an educator, but the beautiful thing about being away from home is to realize that Heaven is my true home. I enjoyed my fellowship with Costa Rican believers. I also enjoyed being able to experience a new culture, new foods and meeting new people. But most importantly, I've learned that meeting with God and one day walking intimately with the Lord Jesus Christ is my prized aspiration."
Student Papers
Christopher B. Easley
"Language acquisition is fundamentally communicative, so the nature of students' relationships with family and peers (with whom most of their communication takes place) affects the context in which to practice and acquire a given target language. Instructors of English language learners (ELLs) in the United States need to keep in mind both broad social contexts and the specific contributions of parents and peers in order to best meet the needs of their students."
Student Testimonies

Terri: "As far as what I was looking for, I wanted TESOL training that would give me a good foundation and practical training and resources for use in future teaching."
Amy: "I was attracted to this program because of hearing about it from a friend who went through the program and told me how practical and hands on it is. My friend said that it is really helpful with teaching and provides things I could actually use in my classroom."
Brad: "I was attracted to the program because I had taught English during a short-term (6 month) internship in the past and wanted a program that would continue my intercultural studies training and also provide me with TESOL training. Wheaton's program was unique in that it allowed this as a combined option whereas other programs I looked at would
Jen: "The TESOL experience at Wheaton seemed like a beneficial and exciting opportunity because I would be part of a community dedicated to developing professionals in TESOL through well structured courses, community with other TESOL students, and focusing on how to bring ideas and experiences into my future ESL classroom."
Alumni Stories
Patrick Krayer '02
"I loved my studies at Wheaton. I was a student from 2001 to 2002. I was able to do the full M.A. course in 10 months. It was a bit rigorous for me, but I had the motivation to do it. I think a few others have done this as well.
I had been on the field for the most part of 1984 to 2001. Being a Wheaton was a treat after all those years. It was great to study there under Cheri Pearson, Scott Moreau, Robert Gallagher, Alan Seaman and the others. They were great people to connect with and learn from.
I graduated in the summer of 2002 with an M.A. in Intercultural Studies with an ESL specialization. It was an excellent program. I still highly recommend it to everyone I talk to. How does one encapsulate in a few points all that one benefited from. It is hard. So, excuse the brevity of what I write. I really gained so much more than I can list.
First, I did not have a background in educational theory. The ESL specialization component of the degree gave me a good background in general educational theory. Second, the ESL section of the Wheaton program is excellent. It gave me a solid foundation in teaching English as a foreign language. I had taught EFL prior to coming to Wheaton, and I taught EFL after leaving for 2 more years. The studies radically improved my teaching ability. They enabled me to adequately conceptualize what I was doing as an EFL teacher, develop positive outcomes for the classes, and properly assess student progress. In addition, due to my studies I was able to design an advanced beginning-low intermediate EFL course which is still being used today. In my part of the world this was the only contextualized EFL course in existence. Third, I took Contextualization with Moreau as well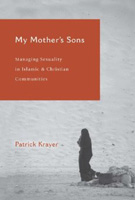 as Mission in Acts and an independent course with Dr. Gallagher. These were the primary courses that enabled me to take my theological-missiological understanding to the next level, and this eventually led the way for me in pursuing a PhD degree at Fuller.
I am currently the executive director for Interserve USA (see interserveusa.org)."
Patrick also published a book which can be found at missionbooks.org.
Diane Swiervenga '07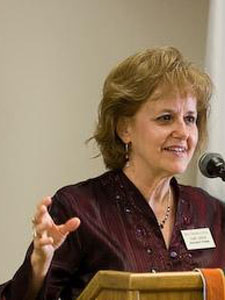 Diane graduated from the Wheaton graduate school in 2007. She participated in the INT/TESOL program. "The program gave me research and cross-cultural skills as I served the students, particularly international students in my job at the BGC Scholarship Program and my service on the missions team of my church. My current position is the administrator/coordinator of the BGC Scholarship Program. However, I am retiring in June 2013. As the Lord leads I hope to be able to use my TESOL skills in outreach to international families in the community."
Brad Milner '09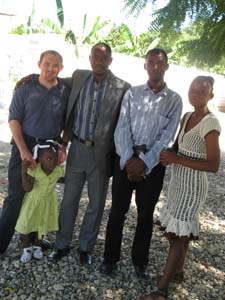 Brad graduated from the Intercultural Studies and TESOL program in December of 2009.
According to Brad "The program helped me grow in my knowledge of teaching English so that I had theoretical and practical knowledge to use in the classroom in the future that I did not have when I taught English in Haiti with no training before attending Wheaton.
I am currently working with my dad in his HVAC/electric business for an income while volunteering with a small organization called Joy In Haiti as a fundraiser/project coordinator to raise funds to build homes in the Port-au-Prince area through a project called Project Cornerstone."
Lydia Romanin '09
"My name is Lydia Romanin. I graduated in 2009 with a degree in TESOL and Intercultural Studies. This program, along with being a teacher in China, worked perfectly for my needs at the time. I was able to put into practice the theories I learned at Wheaton in my own classroom. It was helpful to have some academic knowledge and understanding in addition to being on the field and learning from experience. I think Dr. Moreau's Intercultural Communication made a big impact on my understanding of cross cultural work.; I was able to relate more to the Chinese church and make more informed decisions in how I advised and counseled Christian Chinese students.
I am currently a stay-at-home mom and educator. My husband and I are in the process of applying to return to full-time ministry with China Outreach Ministry, an organization that works with Chinese scholars and students on American university campuses. We have held onto our love for doing intercultural work and will do better at it because of Wheaton's program!"
Meghan Odsliv Bratkovich '11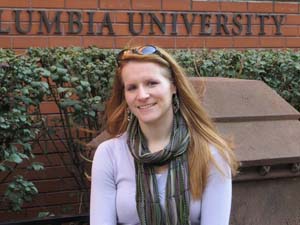 "I graduated in May 2011 from the Intercultural Studies & TESOL Department.
After completing Wheaton's program I was grounded in faith, sound in theory, and prepared to practice the art of teaching. Wheaton provided me a solid foundation as a Christian scholar and educator by training me to critically examine the many facets of teaching and learning through a lens of faith.
After graduating, I worked for the US Department of State as an English Language Fellow in Indonesia. I'm currently pursuing further graduate studies in Applied Linguistics and Second Language Assessment at Columbia University in New York City.
While at Wheaton, my interest in metacognition and learner autonomy was piqued, and I was able to complete an Independent Study on the learning patterns of adult English as a Second Language students. I have continued to study these themes here in New York as I work with high school and adult English language learners as I continue my education."
Jennifer Carver '13
Jenifer graduated in 2013 from the TESOL program. "Without having completed this program, I don't think I would be as well prepared as I am for work and mission." Currently, Jennifer is an IELP and ESL Instructor.
Nancy Clark '09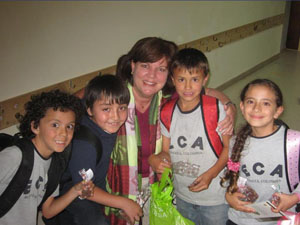 "My experience at Wheaton turned life around! I graduated in August, 2009 from the TESOL & Intercultural Studies program. Anticipating going overseas to teach in a mission school, with no prior knowledge in education structure or function, I got a lot of experience and a solid handle on the educational curriculum. The wisdom of overlapping the cultural studies with my education classes filled in the gaps of lacking an undergraduate degree in education. The following 4 years I taught in both Colombia and Peru. I taught at El Camino Academy in Bogota, Colombia and Strong Tower Christian School in Chiclayo, Peru. Each culture was distinct, yet having had the preparation from Wheaton, I felt confident to navigate through them. I am currently teaching college students at Emmaus Bible College in Dubuque, IA and absolutely love the interactions I have with each one as they process and pray about what God is doing in their lives to prepare for future ministries cross-culturally. God is good!"
Kelly Cunningham, '07
Kelly graduated in December of 2007 from the Intercultural Studies TESOL program. "[This program] helped me established a support network of professionals and friends with similar interests and goals and gave me the practical tools I needed to succeed in my profession and the ongoing support to do so in a way that was true to my goals and beliefs. In my talks with other professionals in the field, I found our program gave us the practical focus and intercultural understanding others wished they had had.
I am currently teaching writing, academic writing and electives in the focal skills based intensive English program at Elgin Community College. I have also developed and taught online writing and grammar for our IEP and am currently working on the development and marketing of 3 summer ESL programs for ECC & revising our marketing and informational materials. I also teach in both the Adult & Academic ESL Programs at the College of DuPage and occasionally edit or do layout for Easy English News. I am working with the creator of Easy English News, Elizabeth Claire, to co-edit/author and do layout for American Manners & Customs- 2 that should be out within the next year. This coming August, I will be moving out of Wheaton to Iowa where I will begin my PhD in applied linguistics & technology."
Jason Fizzard '11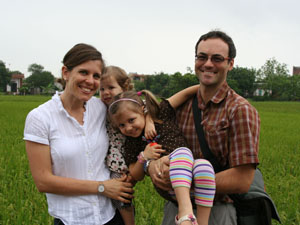 Jason graduated in July 2011 with an M.A. in Intercultural Studies and TESOL. "The program equipped me for full time service overseas with not only the knowledge and new skills that I apply regularly, but also allowed me to grow each year during the program by bringing insight I've learned from the field to the classes for discussion and dialogue. I am currently the country director for ELIC serving in Vietnam."
Lois Hill '00
Lois graduated from the Intercultural Studies Missions program with a TESL certificate.
"It was a wonderful experience in growing professionally and developing communication skills. I am retired and living in Bozeman, Montana. I am a conversation group leader once a week with five or six spouses of international grad students at Montana State U. and tutoring a Chinese high school exchange student once a week."
Kim Hitchcock '05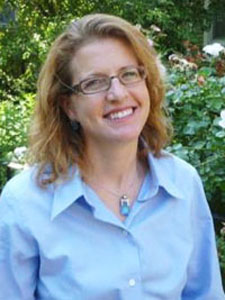 Kim graduated from the Intercultural Studies TESOL program in 2005.
She is also a graduate of Wheaton college with a BA in Sociology/Anthropology. Currently she is teaching ESL for the workplace. Kim Hitchcock founded English Language and Cultural Services in 2002 to put to work her creative teaching skills, love for other cultures, and desire to bridge the language and cultural gap that exists between non-native speakers and their workplaces and communities.
She has taught ESL for over 10 years to students from over 50 different countries, with many different language backgrounds and all skill levels. Throughout that time, she has helped executives, managers, and those in entry level positions develop their general and work-related communication skills. She has created course material for each client addressing the language skills needed.
Kim has lived in both South Asia and South America and learned two other languages in a foreign context. Both of these experiences have greatly informed her understanding of the language learning and cultural adaptation process. This makes her teaching relevant to those living and learning English in the U.S.
Tim Hooker '04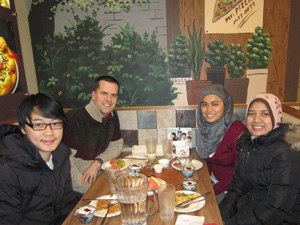 Tim graduated in December 2004 with an M.A. in Intercultural Studies and TESOL. In regards to the impact the department and program had on him, Tim says, "I grew in leadership skills, developed a stronger theology of missions, developed greatly as a teacher, became more aware of spiritual warfare, and developed a more interdenominational outlook. [Currently] I serve as the Director of ESL Programs at Campbellsville University (KY) and am also involved in international-related ministry at the local church level. I previously served in a "visiting professor" capacity at both Handong Global University in Pohang, S. Korea and Inha University in Incheon, S. Korea."
Andy Kelley '03
"My name is Andy Kelley (James A. officially). I am currently teaching Chinese in a high school in Nashville TN. I have been teaching here for three years and this summer I am taking a small group of three students to do an intensive English teaching summer camp in central China. I am very excited about this first step into China for our school and hope that some of the students will be inspired by their time in China to devote their lives to building bridges with China.
I graduated from Wheaton M.A. program TESOL/Intercultural Studies in Dec. 2003. I was part of an ELIC cohort and worked in China while completing the M.A. program.
I was impacted in a number of ways that I did not realize until I had graduated and moved on in my studies. I continued my graduate education at the University of Memphis, receiving my Ph.D in Dec. 2010 in Applied Linguistics (dissertation on motivation and social network sites in TEFL). While I had a good experience at the University of Memphis, it was so very different than the strong community-based and faith-based education I received in my years at Wheaton. I am grateful I had both experiences, but I now appreciate my teachers, leaders, and colleagues at Wheaton in ways I probably did not express adequately at that time. It was a wonderful experience that helped me become a scholar, a better teacher, and a better person. I am very thankful for the work of people like Dr. Dickerson, Dr. Seaman, Dr. Pierson, and Dr. Moreau who I see as molding me in important ways as a scholar, teacher, and person."
Kaylene Powell '10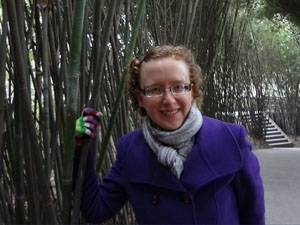 Kaylene graduated from the Intercultural Studies TESOL program.
"It was like a breath of fresh air for my mind, heart, and soul. It gave me the chance to take everything I'd already learned while working abroad and synthesize those lessons with new theories and views. The multicultural environment, of the whole community, of the department student body, and of the apartment where I lived for a time, gave me chances to see the world in a much broader way than I ever had before.
I know that a richer outlook has made me a better and more compassionate worker after leaving Wheaton and I'm thankful for the continuing emotional and spiritual support that Wheaton professors and friends provide for me, long after I've graduated. They truly became like family to me. Currently, I study Chinese and work as an EFL teacher in China. I also mentor and support both foreign teachers and local Chinese English teachers as they seek to develop their own language and teaching skills."
Lynn Stapleton '06
"I graduated in 2006 in Intercultural Studies/TESOL.
For the past several years I have taught English at various Bible schools, seminaries, and language schools in SE Asia. I am currently teaching English at a language school in Yangon, Myanmar. So my category would be education. My specific area is teaching English for specific purposes - Academic English and, when possible, within a biblical context, though I often end up teaching general English courses too.
Wheaton Grad School gave me many tools, resources, and methods to help me improve in my teaching style and classroom management. But the biggest contribution was the encouragement I received from the professors, particularly Alan [Seaman] and Cheri [Pierson]. Their personal interest and involvement in my ministry and classes spurred me on to seeing bigger pictures, trying new ideas, and applying myself in new areas. Also the way they shared from their own experiences in the classroom and teaching abroad helped me to learn how to adapt lessons and assess students from a variety of backgrounds."
Sarah T. '11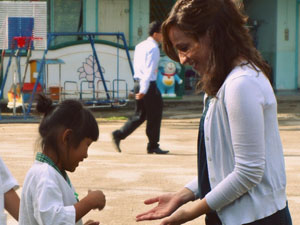 Sarah graduated in May 2011 with an M.A. in TESOL from the Intercultural Studies Department. "The program humbled me to a place of depending on Christ and recognizing my great need for Him in this work and in this life. Currently, I am teaching English to at-risk children in South East Asia and preparing for a move to Central Asia."
Ellie Tasheva '10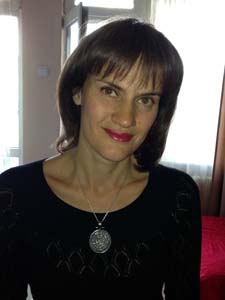 Ellie graduated in December 201l from the TESOL and Intercultural Studies program.
"For me to be able to live and study in the USA was both a valuable and a challenging experience for many reasons. I had to adapt to a different culture, different expectations and requirements. It was rewarding to be able to immerse myself in the academic environment, to answer the professors' demands, high expectations, and deadlines. Alongside with the process of learning new information, I was prompted to use my previous experience as an EFL teacher from Bulgaria and to re-define my teaching philosophy. All the courses were extremely beneficial for me as they enriched my knowledge, helped me build new skills, and opened new perspectives. I was able, once again, to think through what I believe about teaching (through the theories of teaching methodology that I consider to be the most effective), to face the challenge of connecting theory and practice and face the fact that there is not a single answer to effective language teaching, but we often need to be flexible and observant and adjust to the situations we face. Very helpful in this respect was the combination between theory, micro teaching, practicum, and the literature that we had to review and study during the courses. My first step to gaining an insight into culturally diverse classrooms was to work with a World Relief ESL class in Wheaton. As a person who has been raised in a mono-cultural environment and worked with homogeneous groups of EFL students, I realized that I had a very little understanding of the dynamics in a multi-ethnic classroom. The students were from Nepal, Vietnam, Afghanistan, Mexico and Iran. It was a new experience for me to face some favorable aspects of ethnically diverse learning environment, which encourages the students to use the target language and modify their pronunciation to the best of their abilities. My studies at Wheaton and the incredible support of Dr. Seaman and Dr. Pierson contributed to my confidence as an ESL/EFL teacher and helped me gain a new insight in the art of foreign language teaching.
Currently, I am teaching English at New Bulgarian University in Sofia (www.nbu.bg) and in addition as a freelance educator I teach Business, English, and ESP."
Elizabeth Tebbe '97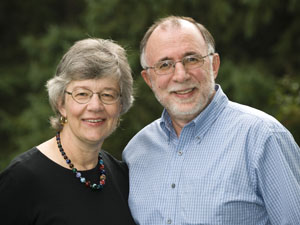 I'm Beth Tebbe and I graduated with an M.A.in Intercultural Studies in May 1997, with the TESL (a.k.a. TESOL) certificate. I appreciated both the TESL and 'missions' aspects of the degree – really more than I can say! We'd then been working with InterServe in several countries in South Asia and the Middle East for 20 years. The coursework and interactions gave me an intellectual understanding of God's calling and plan to reach the world through cross-cultural means. It was invaluable to me personally as well as giving me tools to understand problems we encountered. From 2002-10, Jim (my husband) and I worked with InterVarsity Christian Fellowship in their Madison WI National Service Center. I did a variety of administrative jobs and Jim was the Urbana Director and VP for Missions. We worked 25 years with InterServe and then IVCF. Since 2011 my husband and I have been working in Lahore, Pakistan at Forman Christian College. I am employed by InterVarsity Christian Fellowship USA, seconded to the International Fellowship of Evangelical Students to be on their South Asia Regional Leadership Team. We are working with students and faculty in the college, as well as an encouragement role with IFES in South Asia.
Rose Wang '01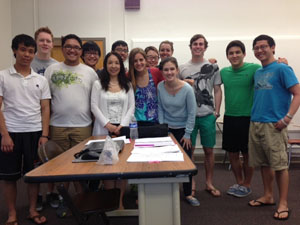 Rose graduated in 2001 from the Intercultural Studies and Missions program. "[The program] prepared me well for my teaching jobs, both in ESL and Chinese teaching." Currently, Rose is an instructor of Chinese at Wheaton College.
Jessica Woodley '05
"I graduated in December of 2005 (May 2006 was the official date of graduation) with a Master of Arts in TESOL and Intercultural Studies. Through Wheaton's TESOL/Intercultural Studies program, I learned not only how to teach English to speakers of other languages, but also how to see the world around me through a different set of lenses and to appreciate and love the beauty of cultural diversity in my surroundings. Recently, I've been teaching English to speakers of other languages in Nashville since January of 2006, and I currently teach English Language Development and Spanish at Antioch High School in Antioch, Tennessee."
Marcela Zoncova '05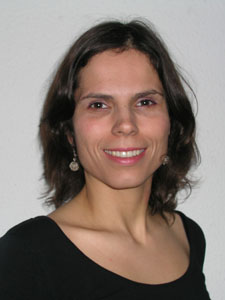 "I graduated in December 2005 from the TESL and Intercultural Studies program.
The time at Wheaton College and the program itself have both incredibly enriched my professional as well as spiritual life. It has been almost 7 years since my graduation, but basically every day I experience something that reminds me of my studies. I have especially appreciated the practical side of my program. Over the years in my teaching I have been able to use most of what I learned during my studies. Another significant part of my time at WC was meeting many interesting and inspiring people and learning from them. Currently, I work part-time as an EFL teacher."
Daniel
"When I came to Wheaton, my wife and I were serving in Africa. As our home assignment approached, I had researched study programs that would enhance my skills and build on previous studies. The intercultural/TESOL M.A. program seemed a great fit. Courses on cross-cultural communication and teaching cross-culturally were especially helpful. The TESOL courses were excellent and thorough. They fully prepared me to serve as an ESL instructor in a variety of capacities in Africa. A surprising and pleasant bonus of my time in the program was how stimulating and re-energizing it was. Rather than feeling depleted from completing the courses, I felt recharged and ready to get back and apply all that I had learned. Upon my return to Ethiopia, it was a joy to teach English to adults and high school students from a variety of countries. A real benefit of the program at Wheaton is the favorable faculty:student ratio; the professors are very available to students. Additionally, the classes allow for students to learn well from each other, drawing from life and work experiences. Currently, I am back in the U.S. coordinating an intensive English program for international students."
Darrin
"As I've gone out into the world to work as an ESL teacher at a high school, an academic program, and a grant-based program, I've continually returned to the skills and training I received at Wheaton. Now, as my wife and I are preparing to go to Southeast Europe to begin a language school with a faith-based developmental aid organization, we feel confident in our abilities as teachers, as experts, and as believers to impact the world through our vocation. I am thankful for the dedicated professors that shared their lives with me during my short time in the TESOL program; it was through their expertise and wisdom that I grew and honed my skills for life."