Why Pursue an M.A. in TESOL and Intercultural Studies?
An M.A. in TESOL and Intercultural Studies provides teachers with a solid foundation in the field of TESOL (Teaching English to Speakers of Other Languages). Designed for both novice and experienced English language teachers, this program is the standard professional degree for positions in universities, language institutes, community colleges, and adult education programs.
Why Study TESOL and Intercultural Studies at Wheaton?
The required courses for this program meet the standards for professional preparation established by TESOL, the international agency for English language teachers.
Graduate students in the M.A. in TESOL program
Are able to tailor the program to their personal goals, which may include specific areas of teaching (business English, elementary ESL instruction, higher education) and areas of the world (Thailand, Bolivia, Hungary);
Can select from a variety of teaching and administrative internships in the Chicago area and overseas;
Are mentored by experienced faculty who have served internationally and have published key books in the field of TESOL;
Have opportunities to make conference presentations and publish professional articles while in the program;
Enjoy a rich range of cross-cultural activities in the Chicago metro area, including field trips to ethnic communities and opportunities for teaching and tutoring in a host of local ESL programs;
Benefit from the department's broad network of connections to schools, universities, and agencies throughout the world as they prepare for work after they graduate.
Whether students are planning on teaching overseas or in downtown Chicago, the degree equips students for the extensive TESOL opportunities that are available worldwide.
Opportunities in the U.S. include teaching English as a Second Language (ESL) in colleges and universities, language institutes, company-sponsored programs, and centers for immigrants and refugees in the U.S. or another English-speaking country.
Opportunities abroad include teaching English as a Foreign Language (EFL) in colleges and universities, elementary and secondary schools (K-12), language institutes and international schools.
By earning the MA degree, already-licensed K-12 teachers can add an endorsement in ESL and bilingual education and expand their horizons.
The M.A. in TESOL and Intercultural Studies has teamed up with two of the largest teaching organizations to train educators around the world. Through an agreement with the English Language Institute of China (ELIC) and TeachBeyond, the M.A. in TESOL is able to provide professional TESOL training at a more affordable option.
Find detailed information such as course requirements, course descriptions, faculty information, and program overview for the M.A. in TESOL and Intercultural Studies.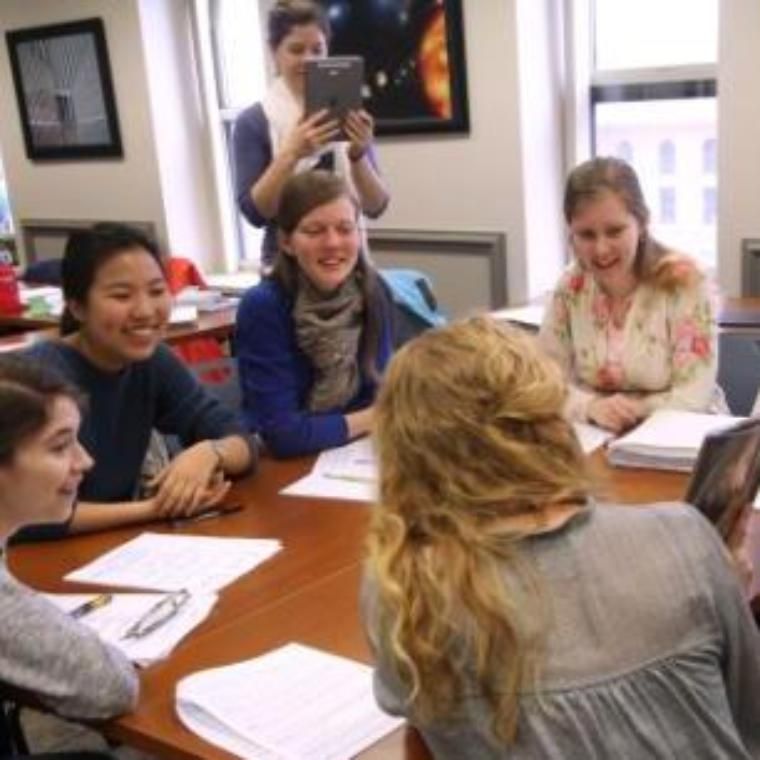 Learn about TESOL Flex
You can earn your M.A. in TESOL and Intercultural Studies in two years by completing your coursework entirely or partially online. Click below for more information on courses and registration.
Not sure which of our programs is right for you?
The M.A. in TESOL and Intercultural Studies

Residential MA in TESOL
Students take courses in the fall and spring semesters (full-time or part-time) in classes on campus, usually offered in the late afternoons and evenings. Students may also take summer intensive classes in August.
Benefits of this model: access to faculty mentoring, local and overseas internships, campus community and events, presentations at conferences.
TESOL Flex
Students take courses during the year in online format with an option to come to campus for summer classes in August that meet daily in an intensive format. Online classes are blended with residential classes to foster communication across all cohorts and are taught by regular Wheaton faculty.
Teachers and others who are working full time outside of the Chicago area can complete the program in little over two years (three summers). Benefits include a sense of community during the on-campus sessions and access to Wheaton faculty throughout the year in high-quality online courses.
Field-Based MA in TESOL (for ELIC)
ELIC teachers (and others based in Asia and the Middle East) take courses in the flexible format, earning the degree in 2 to 2.5 years.
Benefits include a cycle of coursework, teaching, and reflection over an extended period of time, in community with other long-
term EFL teachers. Graduates often move into leadership positions in their agencies. Ministry-related courses are taken on
campus (rather than online) to avoid security concerns for teachers in Creative Access countries. Projects can be tailored to specific teaching contexts
Undergraduate ESL and Bilingual Endorsements (LING courses)
Elementary, middle, and secondary education majors seeking licensing through Wheaton's Teacher Education Program (WheTEP) take 18-20 credit hours of coursework to receive an endorsement from the Illinois State Board of Education to teach ELL or bilingual education. This is a state-approved program which also meets the endorsement requirements of most other states
These courses cover five areas mandated by the Illinois State Board of Education: Theoretical Foundations, Linguistics, ESL/BIL Methodology, Cross-Cultural Learning and Teaching, and Assessment. Students also complete 100 clock hours of contact with ESL/BIL classrooms through practica and student teaching placements.
Professors are highly-qualified Wheaton TESOL faculty.
Graduate ESL and Bilingual Endorsements
Licensed elementary, middle, and secondary teachers can receive this endorsement by completing the 24-credit Graduate Certificate in TESOL, which covers all of the endorsement areas and the practicum.
MAT students seeking licensing at the elementary or secondary levels can receive the endorsements by completing 18 -20 hours of coursework during the year and in the summer while they are in the MAT program.
ICCT (Institute for Cross-Cultural Training) Programs: Reach Out with English (ROWE)
One-week courses during the first two weeks of June, for non-credit or credit, on Wheaton's campus, linked to remote locations (Instructor: Dianne Dow)
Specialized workshops for teachers in the fall and spring
Certificate in TESOL for TeachBeyond (ICCT)
A 100-clock-hour certificate in TESOL for new teachers with TeachBeyond who are specializing in English language teaching overseas.
Includes the two June ICCT courses, a third course specializing in K-12 EFL instruction, a practicum involving teaching children, and TeachBeyond's Pre-Field Orientation, all on Wheaton's campus during the month of June.
Professors for these courses include Dianne Dow, Claudia Root, Alan Seaman, and the EFL Directors for TeachBeyond: Jessica Weaver and Hope Rozenboom.
ICCT website >
Certificate in TEFL for ELIC (Wheaton College)
A 150-clock-hour certificate in Teaching English as Foreign Language (TEFL) which includes four credits of graduate coursework (INTR 601, 613) for new ELIC teachers.
Classes are held on the campus of Colorado State University over a two-week period in July, followed by a semester of intensive mentoring on a university or school campus.
Instructors are qualified Wheaton guest faculty who are based in Asia, the Middle
East, and North Africa.
Second-year teachers take an additional two credits of graduate coursework online in applied linguistics: INTR 606 (Foundations of English Grammar) or INTR 616 (English Phonology).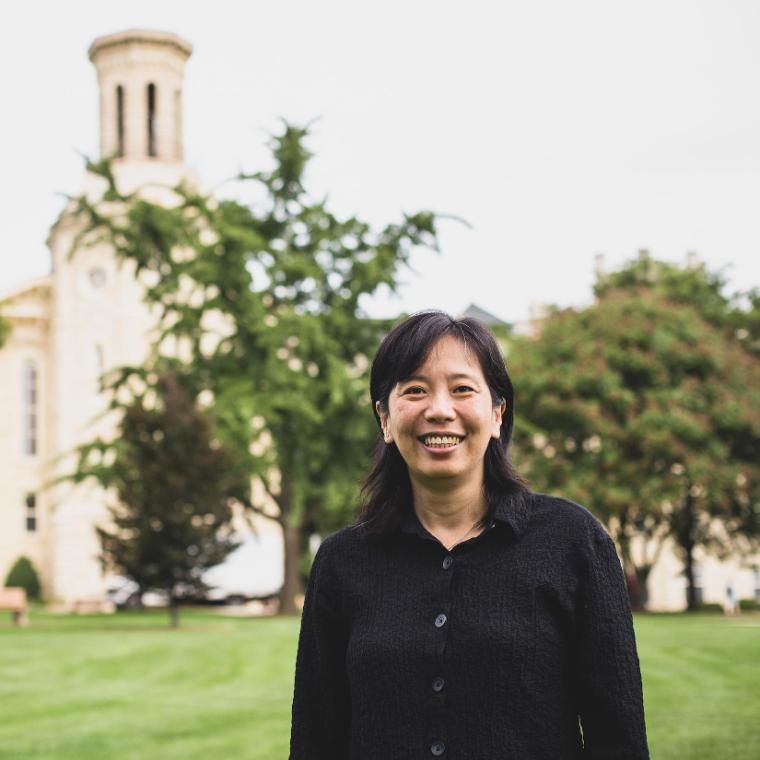 Billy Graham Scholarships
The Billy Graham Scholarship Program strives to be a ministry partner, assisting Christian ministry leaders in obtaining their masters degree at the Wheaton College Graduate School. TESOL applicants are encouraged to apply.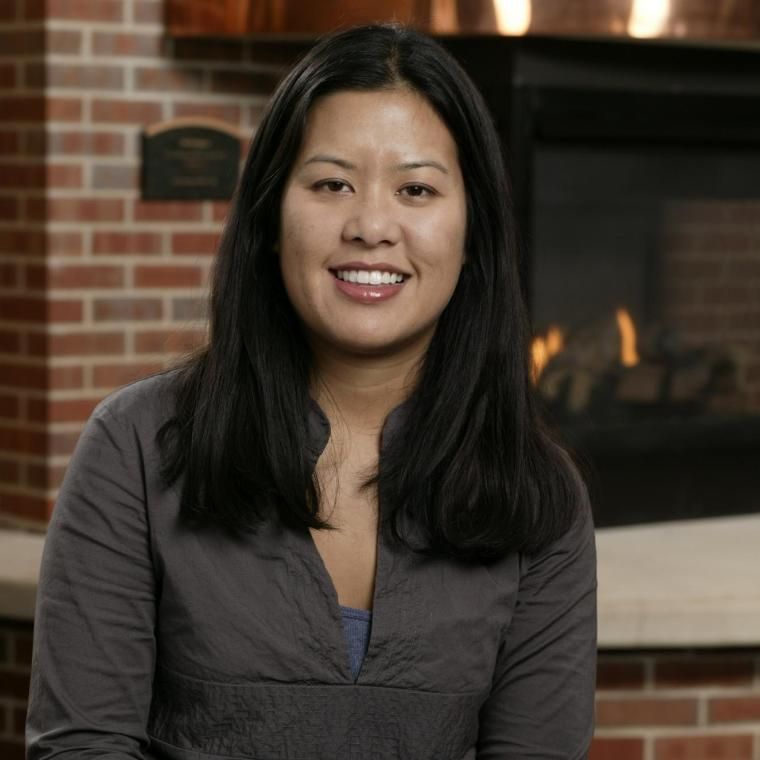 Dr. Pam Barger Named Fulbright Recipient
Our TESOL faculty serve worldwide. Learn more about Dr. Barger's latest opportunity to conduct research in Chiang Mai, Thailand.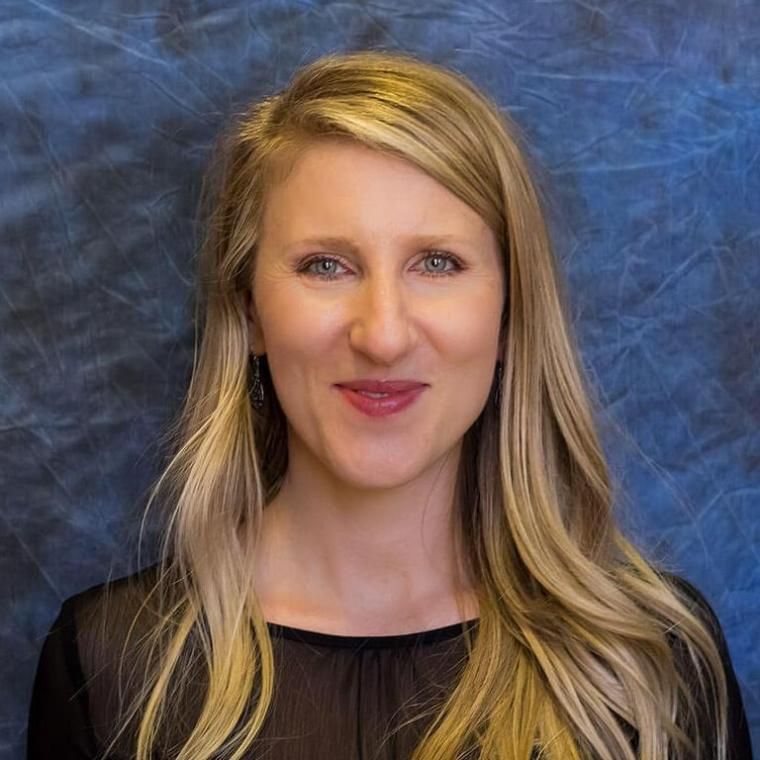 An Educator Encounters the Lord's Promised Future and Hope
The life of Beata (Lasmanowicz) Keller M.A. '09 has been defined by Spirit-led opportunities born out of definitive roadblocks.