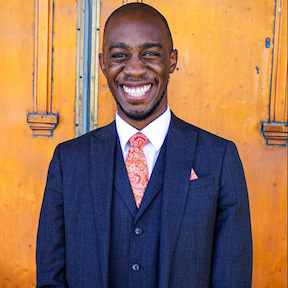 The School of Biblical and Theological Studies at Wheaton College presents "Ought We Kiss the Hand that Smites Us?: Why Racial Violence Matters in Church History," a lecture by Dr. Malcolm Foley on Tuesday, March 1, 2022, at 7:00 PM for the Mark A. Noll Annual Lecture in History of Christianity.
There is no more spectacular example of violence against Black men and women in American history than racialized lynching. Thousands were killed by ropes, bullets, fire and other grotesque means. The question is this: what did Christians have to say about it? That question merits even further focus: what did Black Christians, whose lives were constantly threatened, have to say about it?
In this lecture, Dr. Malcolm Foley investigates the diversity of responses of Black Protestants to lynching, why those responses matter to church history, and why they matter for the body of Christ today.
Dr. Foley teaches at Baylor University's Truett Seminary, serving as Director of the Black Church Studies Program at Truett. He also co-pastors Mosaic Church in Waco, TX. This event is free and open to the public and will take place in Barrows Auditorium in Billy Graham Hall, which is located at 500 College Avenue in Wheaton, IL.