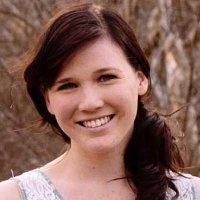 I returned to Wheaton after finishing up a six month HNGR internship in the jungle highlands of Peru working in poverty-stricken coffee farming villages. I felt emotionally exhausted, burned out, and, for the first time, confused about what I wanted to do with my life. I distinctly remember sitting in my senior biology capstone course every week as the professor went around the table asking everyone about their plans post-graduation. My face always turned red when it was my turn to share, and I mumbled quietly that, "No, I did not apply to any programs" and, "No, I really didn't know what the next year had in store for me."
Despite any initial insecurities, I could not be happier about where the past two years away from school have brought me. I gained experience in worlds I probably never would have had access to otherwise. After graduating from Wheaton, I got married and moved to North Carolina where I got a job working in OB/GYN clinical research at UNC School of Medicine.
As a clinical research assistant, I worked out of an OB/GYN outpatient clinic at UNC Hospital where, for most of each day, I enrolled women in a public health study beginning in their first trimester and followed them until their baby's first birthday. At each study visit, I collected blood samples as well as a wide variety of body measurements of mothers and their babies. When I wasn't measuring adorable babies and catching up with their mothers, I screened the clinic for potential participants, scheduled upcoming follow up visits, managed biospecimen inventory and shipping, and produced weekly progress reports for my principal investigators.
After two years of hard work as a clinical research assistant, I was promoted to Clinical Research Specialist. In this new role, I've had the opportunity to work on a variety of different randomized controlled trials for women with high-risk pregnancies. Apart from learning more about OB/GYN clinical practice, I've also had the opportunity to work on the Labor and Delivery floor where I collect samples from both C-sections and vaginal births for a study that focuses on the epigenetic effects of smoking during pregnancy.
Working in an OB/GYN clinic afforded me a lot of opportunities to work with and learn from physicians, midwives, and nurses. Additionally, my experience working on a public health study allowed me to participate in interdisciplinary study design meetings with professionals at the top of their fields in public health, nutrition, lactation, and maternal fetal medicine.
While working at UNC, I've also enjoyed volunteering at a free health clinic. I've also enjoyed being married and supporting my husband while he made his way through Duke Divinity School. As I look forward to attending UNC School of Medicine in the fall, I could not be happier with my decision to allow myself the space to explore, discern, and pursue my passion.