Why Interdisciplinary Studies? A Story of Growing into Wholeness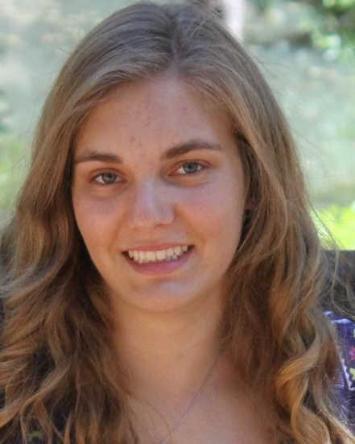 Two months ago, the class of 2017 participated in our commencement ceremony. In all honesty, these past months have felt no different from any other summer, though it has been a time of reflection on my time at Wheaton, and all that God has done through it.
I entered Wheaton feeling confident that I could balance my academic, social, and spiritual time in a healthy manner. I was busy from the beginning, taking a full course load of general education classes, rowing for the crew team, and working for the Wheaton Record. Before I knew it, my pride took a hit. I found myself struggling: not sleeping enough, becoming over-committed to clubs and under-committed to studying, and switching churches every two weeks. I was restless, searching for a place to belong, lonely, and exhausted.
When I returned my sophomore year, I made a point of changing my habits, letting go of the desire to control everything in my life. This freedom allowed me to better see God at work. Though he grew me spiritually and provided me with a family in the crew team, I primarily saw his provision through my academic work. First, I was blessed with the opportunity to job shadow at Wheaton Eye Clinic, an incredible experience through which God confirmed my desire to become an optometrist. Second, I became an Interdisciplinary Studies (IDS) major.
In the IDS department at Wheaton, students select specific upper division classes from two or three areas of study; this allows them to create a program that focuses on a unique question of interest, posed in their IDS application. When students reach their senior year, they explore this question by creating a final project—an undergraduate thesis. For my program of study, I elected to study applied health science, chemistry, and Spanish; my topic encompassed the causation of and methods of reducing nutritionally-related ocular diseases in Latino populations.
The major not only allowed me to take the prerequisites for optometry school, but also fostered a change in my mindset towards learning. I sought to view my classes and their topics as a web; concepts from classes that at first seemed dissonant began to intertwine in new and informative ways.
The beginning of my junior year found me with feelings of confidence in God's plan, peace in my friendships, and excitement for the remainder of my time at Wheaton. I continued taking classes, rowing, job shadowing at the eye clinic, and began compiling a list of optometry schools. The following summer, I studied abroad with a good friend through Wheaton in Spain and applied for optometry school. All the while, I strove to live in the present, taking note of how my classes and life experiences provided insight to my IDS senior thesis.
The fall of my senior year was filled with studying for and taking the Optometry Admissions Test, interviewing at potential schools, and competing in my final year of rowing. I also compiled preliminary research on ocular disease in Latino populations in preparation for my senior seminar course in the spring. This past semester, my primary academic work consisted of researching and writing my final project. The 100 page thesis describes four ocular diseases prominent in Latino populations, their treatment, public health and the church, and how the impacts and prevalence of these diseases might be reduced by further combatting overall malnutrition. All in all, it was a challenging yet extremely rewarding experience. Through it all, God was faithful in providing me with peers and faculty to challenge and encourage me.
As I write this, I am preparing to move to Oregon to attend Pacific University College of Optometry, where I will continue my education for the next four years. Upon receiving my doctorate and becoming licensed, I hope to serve under-reached Latino populations, both in the United States and in Latin America. It is my desire to combine mission work with eye care, following where God leads. What I learned about malnutrition and ocular disease through IDS solidified this desire, and I am beyond grateful for the program and its director, Dr. Jeffry Davis.
Looking ahead, I am encouraged by how God has directed my path through my time at Wheaton; the memories of His faithfulness, the lessons learned, and the lifetime friendships forged bring me peace and eager anticipation for what is to come.
Christina graduated from the Pacific University College of Optometry in May 2021.