Spotlight on Health Professions Alumni
See what some of our alumni have been up to since graduating from Wheaton.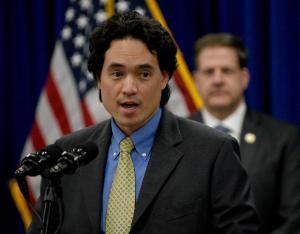 Dr. Benjamin Chan '02 was featured in a December 2020 article published by New Hampshire's Union Leader. Dr. Chan is a state epidemiologist and was named New Hampshire's Citizen of the Year for his guidance through the COVID epidemic. Dr. Benjamin Chan - Guided by science, motivated by faith
"He has been the calm voice of science and reason that New Hampshire leaders and residents have turned to for facts, context and reassurance amid the fear and uncertainty of an unparalleled health and economic crisis."
Physicians
Currently Attending Medical School
Medical Missions
Physician/Public Health
Nursing
Allied Health
Considering a Gap Year?