Tuesday, March 24, 2015
4:30-6:00PM
Meyer Science Center, Lecture Hall 145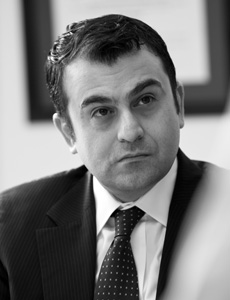 Ali Soufan is the Chief Executive Officer of The Soufan Group. Mr. Soufan is a former FBI Supervisory Special Agent who investigated and supervised highly sensitive and complex international terrorism cases, including the East Africa Embassy Bombings, the attack on the USS Cole, and the events surrounding 9/11. Mr. Soufan also serves as a member of the Homeland Security Advisory Council. He is the author of The New York Times Top 10 Bestseller, The Black Banners: The Inside Story of 9/11 and the War Against al Qaeda. He is regarded as a leading national security and counterterrorism expert, and continues to play a significant advisory role on today's most sensitive issues.