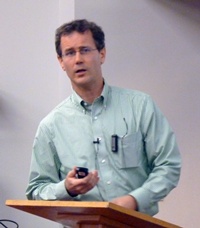 Address given by Robert Woodberry ('87)
Robert D. Woodberry is director of the Project on Religion and Economic Change and an assistant professor of sociology at the University of Texas at Austin. His current research uses both historical and statistical methods to analyze the long-term impact of Protestant and Catholic missions on education, civil society, economic development, and democracy around the world. This research is summarized in a forthcoming article in the American Political Science Review. As part of this project, he built a global, geo-spatial database of virtually all Protestant and Catholic missionary activity, education, and medical work from the mid-19th to md-20th centuries. Other of his articles appear in the American Sociological Review, Annual Review of Sociology, Social Forces, Journal for the Scientific Study of Religion, and elsewhere.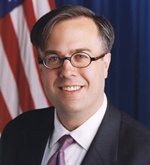 Response was provided by Michael Gerson, nationally syndicated columnist for the Washington Post and FPE Fellow. Gerson also serves as a Senior Advisor at ONE. Previously, Gerson served as Assistant to President George W. Bush for Policy and Strategic Planning and as Director of Presidential Speechwriting.
This event was held at 7:00 p.m. in Blanchard 339.