In this Q&A post, you'll get to know RJ Boyle '19 and Outdoor and Adventure Leadership M.A. '21, as he reflects on parts of his HoneyRock and Wheaton College Graduate School experience so far.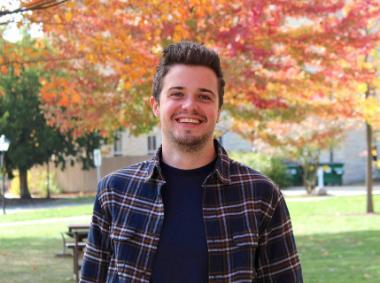 Where are you from? Lombard, Illinois
Before HoneyRock, what were you doing? After switching majors (more than) a few times at Wheaton, I graduated with a double major in Christian Formation and Ministry and Spanish.
Why the Outdoor and Adventure Leadership M.A.? As I was reflecting on the summer as a Unit Leader at HoneyRock and starting my senior year a few things just clicked into place. I could see how that summer experience really pulled together my giftings, interests, and coursework at Wheaton. After spending some time researching the Outdoor and Adventure Leadership (OAL) program on my own I reached out to Ashley Kiley, Camp Programs Director at HoneyRock. By the end of that discernment period, I could confidently walk forward into the degree seeing how it would align with all that I value, love, and want to do with my life.
I value authentic community and purposeful challenge. There's a drive deep inside that pushes me forward to be creative and achieve something—to put my energy towards things that matter. I want to press into things outside of my comfort zone. The outdoor environment gives a perfect backdrop for that, for myself and those I'm mentoring and discipling. This isn't just a job—it's more than that.
I also LOVE people, especially middle school and college students…and they're two of the age groups I get to serve in camp ministry. I've found that some of the deepest questions come out of those two age groups. Since I'm very much a learner and love to explore and press into ideas, theories, and questions, it's a great fit. In this ministry, I'm empowering college students to work with middle schoolers.
Finally, I've grown to just love the outdoors. I grew up in the Chicago suburbs, so not the wilderness capital of the world or anything. But as I've spent time at HoneyRock, I've been able to see the value of making space to observe and live in God's creation more closely. I love using the wilderness as a place of retreat and rest and renewal—it's been so life-giving for my spiritual growth.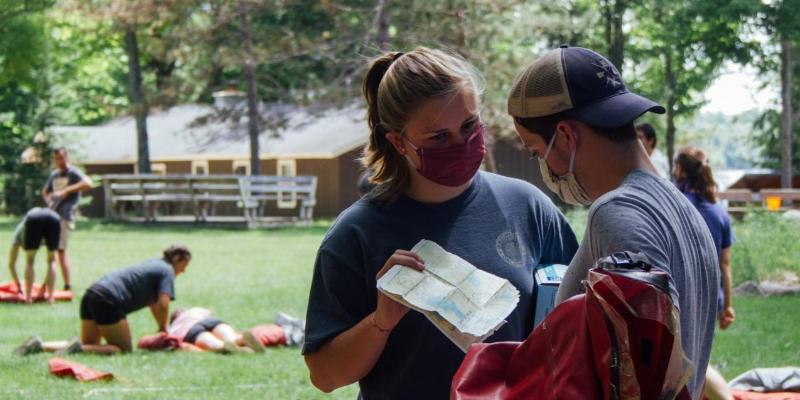 You're what HoneyRock calls a "Southwoods" graduate assistant, which means you spend school years at Wheaton College and summers at HoneyRock. What's your favorite thing about this set-up?
I describe it as the best of both worlds. You get to go up to HoneyRock around once a month from September to April, enough to make connections and feel very much a part of the community. At the same time, you get to be a full part of making the traditional residential college (higher education/student development) experience happen here at Wheaton College.
In the summer, you get to live full-time at this incredible place...HoneyRock. I feel like I get to "live the dream" when I'm there—getting the practical, hands-on experience I've been studying for and working towards since September.
Where's your favorite spot at HoneyRock?
Inspiration Point!
When you're not studying or working, what do you like to do at HoneyRock?
Racquetball if I can find people to play with! Really just spending time with people—getting to know the Vanguard gap year students each year, making meals with other Grads in my cohort, playing board/card games, or hanging out in our activity areas. I love to get outside…pickleball, water skiing, and frisbee in the summer. In the winter, Broomball and cross-country skiing are my top picks.

What new activity or hobby (if any) have you picked up since being here?
Broomball is my new jam! Also cross-country skiing, racquetball, and waterskiing. This is less of a hobby and more of a practice, but I've also really enjoyed regularly taking an extended time to be alone with God. We call them "solos" at HoneyRock, and incorporating them into my rhythm of life has been a significant part of my experience.
What questions are you asking right now? (Class, life, faith…)
I'm in a Leadership and Legal Issues class, which is a Higher Education and Student Development M.A. course, but one I can take as an elective in the Outdoor and Adventure Leadership M.A. We just finished a paper where we were asked to synthesize and share our personal philosophy of leadership. This really pushed me to question who I am as a leader and how I live that out both in ministry and day to day life.
In Muhia Karianjahi's class, Camp Ministry in Global Contexts, we're in the middle of reading a couple of different books that explore cultural intelligence. The discussions we've had throughout that class have been extremely fruitful and pushed me to think not only about individual interactions across cultural backgrounds at camp but also how to engage with camp holistically being a cross-cultural experience for many of our campers and staff.
On a more personal note, I'm asking myself how a transformational experience can be continued after the "actual" event or series of events. I had a really incredible, challenging, what I would call "transformational" summer as HoneyRock's Residential Camp Coordinator. I'm in a place where I'm asking myself, how do I read scripture, spend time with the Lord, and press into questions in a way that carries the transformation and growth I experienced forward? This ties into asking the classic, and important "what's next" question as I near graduation.
What's one interesting or intriguing thing you have learned recently?
As a part of the leadership class I mentioned earlier, we have been reading Reframing Organizations: Artistry, Choice, and Leadership by Bolman and Deal. In this, they propose that there are four unique perspectives (in their words, "frames") that people tend to use when approaching leadership. If a leader always works from one frame, instead of using all four, they can really reduce their effectiveness. It's been eye-opening for me to learn how I approach organizational issues and can expand my perspective to become more effective.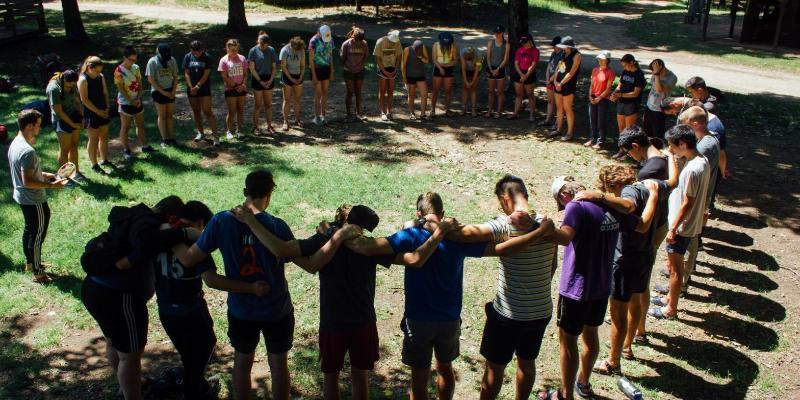 After HoneyRock, what do you dream about doing?
There are three directions I'm trying to decide between college residence life, camp ministry, or youth ministry in the church setting.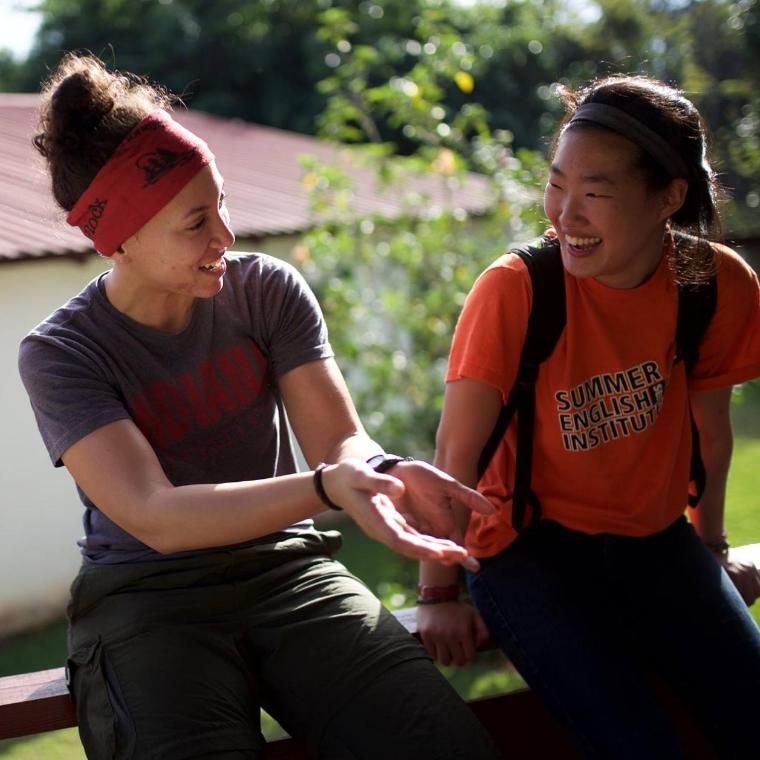 Learn More about the Outdoor and Adventure Leadership M.A.
The M.A. in Outdoor and Adventure Leadership (OAL) program is designed to equip exceptional leaders for Christian formation and ministry in a fast-changing, multicultural world, utilizing experiential learning methods.