In this Q&A post, you'll get to know Olivia Cassel '19 and Outdoor and Adventure Leadership M.A. '21, as she reflects on parts of her HoneyRock and Wheaton College Graduate School experience so far.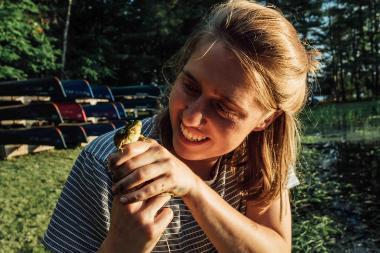 Where are you from? Wheaton, Illinois (2 blocks away from Wheaton College!)
Before HoneyRock, what were you doing? HoneyRock has been a part of my life for a while, but before starting the Outdoor and Adventure Leadership M.A. I was a Guest Services Fellow, a post-college program at HoneyRock. Before Fellows, I completed a B.S. in Biology at Wheaton.
Why the Outdoor and Adventure Leadership M.A.? I can basically bring it back to the three words in the title: I love the outdoors, I love adventure, I love leadership, and I love how they can all tie together. They all play off each other—you aren't just learning about one element.
This degree also blends the theory and experience really well. You can learn a lot from experience—I could have gone straight into an outdoor ministry or student development job and built a lot of knowledge through experience. But, what I've found, is that if you learn the theory behind what you're seeing, it takes your experience to a whole different level. This degree brings together both the theory and gives you a purposeful and meaningful job that provides the experience. The combination helps "set" the learning.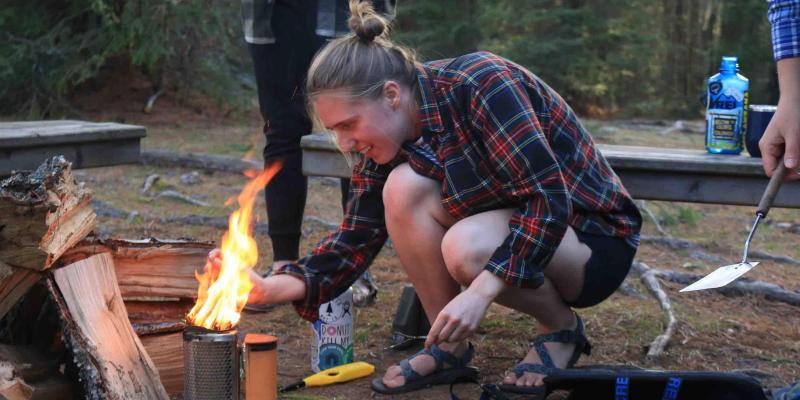 When you're not studying or working, what do you like to do at HoneyRock? Spending time with people—you're often with people no matter what you're doing at HoneyRock, but really, I just love having people around. When someone is cooking in my kitchen, another person is playing around on the guitar at the table, and a small group are in the living room playing games…that's the best. It's not to say there isn't room to be alone—I like taking a run through the woods or cross-country skiing and taking in the silence of a fresh snow.
What is your favorite thing about living in the Northwoods of Wisconsin? The snow! I love snow. It snowed an inch the other day (it's only October!) and I got more done that morning than I did the four previous days. It's energizing.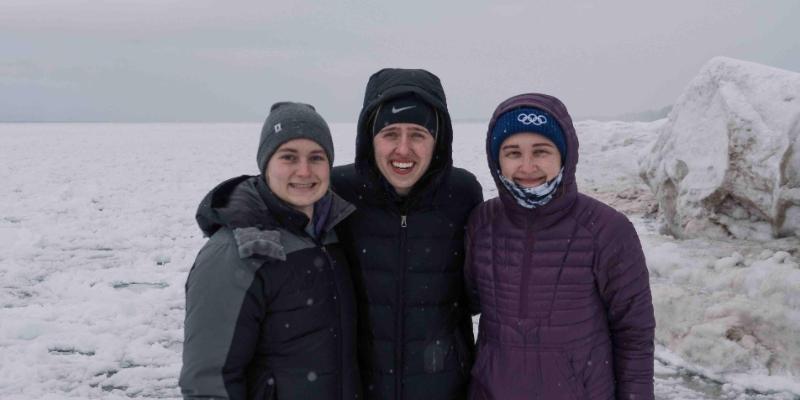 What new activity or hobby (if any) have you picked up since being here? Cross country skiing. I had never done it before and love it. It's endurance but it's also so quiet and peaceful. And it's in the snow!
What questions are you asking right now? There are a lot! A few big questions:
What really forms people?
How do you make a permanent positive change in a person's life—or at least set them on the right trajectory for that?
What makes a good community?
About that last question—there's obviously a community at HoneyRock, but I want to ask what makes it good?
There are a lot of physical markers you could identify, but personally what I'm boiling it down to is trust. How much do people trust one another? How much does daily living alongside people build that?

Regardless of whether it's a small team or a huge group of 25…where people trust people is where you see the best community happening. Yet it has to be a trust built out of self-confidence, not a requirement to trust. A community of people who don't know who they are but trust a lot isn't going to meet the same level of a group of people who deeply know who they are.
This gets at the idea of self-leadership. The concept that you cannot lead others well if you aren't leading yourself in the process. Without self-awareness and assurance that your identity extends beyond how you're perceived by the people around you, your engagement with community will lack peace. On the flip-side, communities filled with people who are filled with people who know who they are as individuals are able to function with a healthy level of trust and reliance on one another, sharpening one another into something better.
What's one interesting or intriguing thing you have learned recently? Right now in the class Camp Ministry in Global Contexts, taught by Muhia Karianjahi, we're learning about racial and cultural identity development. It's been one of the most fascinating and interesting things I've been learning about.
Where's your favorite study spot at HoneyRock? I have a little green chair in my room that is just my favorite place to be. I have a good view out of my window that provides a beautiful snapshot no matter the season. It's my own little study nook.
After HoneyRock, what do you dream about doing? Ideally, I would love to be working with a gap year program. I love the students and the long-term temporary community of a gap year program. It's more than 4 weeks but less than 4 years. It's where the hard stuff is, but also the good. I could also see going into student development or residence life in higher education.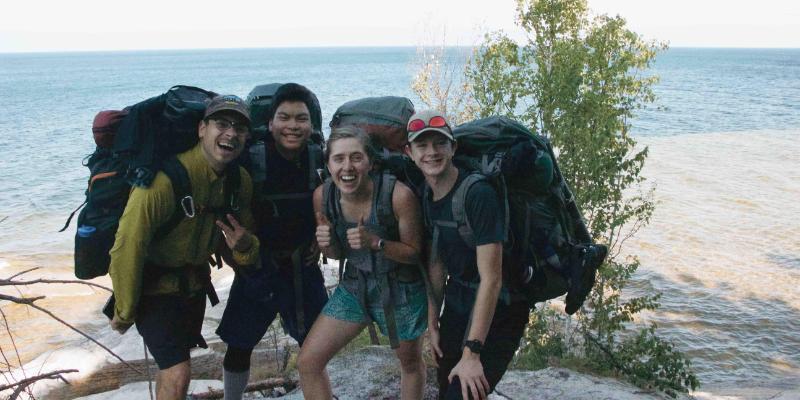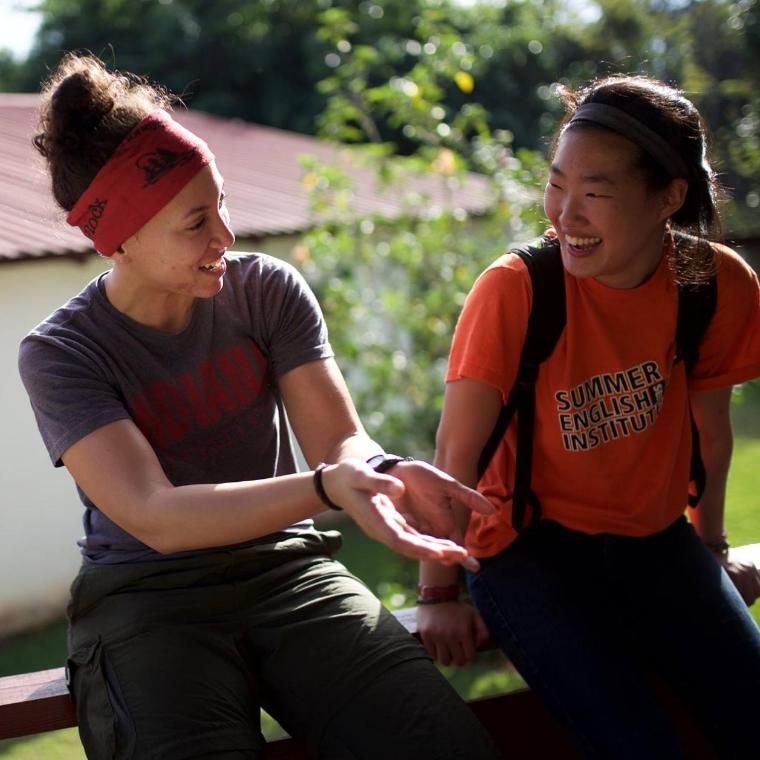 Learn More about the Outdoor and Adventure Leadership M.A.
The M.A. in Outdoor and Adventure Leadership (OAL) program is designed to equip exceptional leaders for Christian formation and ministry in a fast-changing, multicultural world, utilizing experiential learning methods.