Wheaton College is hosting the annual meeting of the Association for Christians in Student Development (ACSD). The theme of the conference, which runs June 3-5, is "Remembering Forward."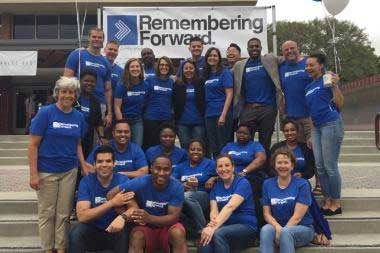 Next week, more than 700 student development professionals will head to Wheaton College's campus for ACSD 19, the 2019 meeting of the Association for Christians in Student Development. This year's theme is "Remembering Forward."
"At ACSD 2019, we will experience learning and engagement on how the past affects our sense-making in moving forward," said Dr. Steve Ivester, Wheaton College's Dean for Student Engagement, who spearheaded the planning of the event. "We want to think about and catch the best of the roots of liberating education, understand better who we have been, grow together in who we are, and lean into who we want to be as professionals in higher education in a way that deepens our anchor in Christ."
This year's plenary speakers will unpack the theme of "Remembering Forward" in their talks. For instance, Wheaton College Professor of Art History Dr. Matthew Milliner will reflect on the roots of liberal arts; Azusa Pacific University Assistant Professor of Higher Education Dr. Tabitha L. Jones Jolivet will recall the painful parts of the past in higher education; Wake Forest University Vice President for Personal & Career Development Andy Chan will help expand attendees' view of Christ's work in personal formation; and Mount Mercy University President Dr. Laurie Hamen will offer a hopeful vision for the future.
"I am thrilled about the experience that our conference staff at Wheaton have prepared for ACSD," Ivester said. "The days are full and include opportunities for professional development, networking, and spiritual encouragement as well as worship and cultural arts, including a performance by Preston Perry and devotions led by speaker and author Skye Jethani."
Several retreats and professional gatherings will precede ACSD 19, including A New Professionals Retreat, geared toward those who have been working for five years or less in the field and A Mid-Professionals Retreat, aimed at those with five years of experience or more. On Monday, June 3, attendees will have the option of participating in three different professional gatherings, related to pressing issues facing those in student development.
"Our hope is that focusing our time around the theme, Remembering Forward, and the pursuit of truth, that ACSD propels our conversations, strengthens our colleagues personally, and expands their call to love and serve college students around the world," Ivester said.—Emily Bratcher