HoneyRock, the Center for Leadership Development of Wheaton College, offers overnight summer programs for youth and young adults.
Evidence for Lasting Impact of HoneyRock Programs
You don't have to spend much time around camp ministries to hear the term "camp high."
The term describes a feeling of excitement and energy that comes after having a mountaintop experience at camp. In Christian settings, part of the camp high might involve feelings of increased connection to God or a stronger sense of identity as a child of God. While these are good feelings, they are too often short-lived. At HoneyRock, we want to ensure the impact of camp is deeper than a temporary camp high.
In all of this, our prayer is that campers begin to realize that their faith is inseparable from the rest of their lives. Whether they're sharing a meal, playing a game, learning how to tie knots, or experiencing a new activity at camp—or at home or school—their faith should inform what they're doing.
The Source of Lasting Impact
At HoneyRock, campers are constantly hearing, reading, and talking about the Word. Over the years, we've worked to build programs that weave concepts from the camp's daily Bible studies into every part of the day. To do that, we put the Bible studies in the hands of two trained cabin leaders, who customize the teaching to their specific cabin group. Instead of kids sitting still for an hour to receive God's Word, they're up and about—doing a series of simple activities to drive curiosity and engagement with Scripture. This reflective process that connects the activity and Scripture encourages campers to connect what they're hearing with life outside of HoneyRock.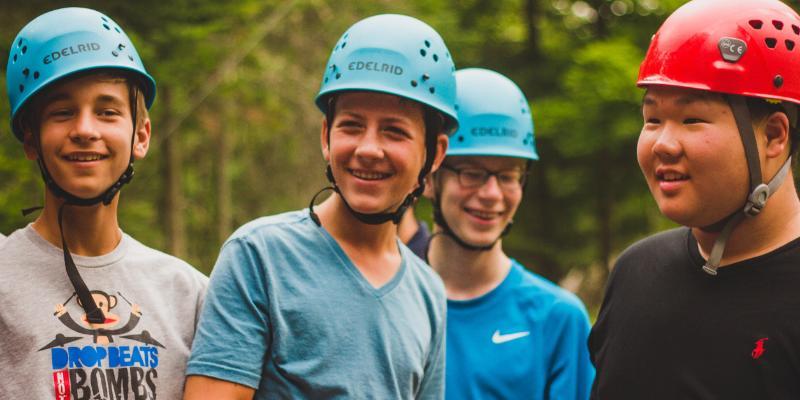 Intentional conversations are another way we aim to create a lasting impact on campers. For instance, our meals are shared around a table, "family-style." Instead of spending time in a lunch line, campers serve each other at their tables which allows more time to look one another in the eye and talk about their day. Counselors are coached to ask questions that help campers think about how what they did that day relates to life back at home.
Even the activities at HoneyRock, which include the classic summer camp lineup of kayaking, canoeing, climbing, mountain biking and more, are designed to have a lasting effect on campers. Here's how: Many of the activities are infused with a "progression," where kids are challenged to learn new skills. Once they've completed a set of skills, they move to the next level. Since some of the activities are pretty challenging, the campers don't always succeed. But at HoneyRock, we use these experiences as opportunities to talk about perseverance, failing well, identity, and more. Our activity instructors are coached to relate these life lessons to things that are going on back at home.
Growth in Faith Relevance and Self-Confidence at HoneyRock
Recently, HoneyRock participated in a longitudinal research project that measured change over time in outcomes related to faith and personal development in our 9th and 10th-grade programs. According to the study, HoneyRockers demonstrated growth in two primary areas from the beginning of camp to the end: faith relevance (the belief that faith is relevant in their daily lives) and self-confidence. The data further showed that months after camp has ended, the growth in faith relevance and self-confidence HoneyRock was maintained.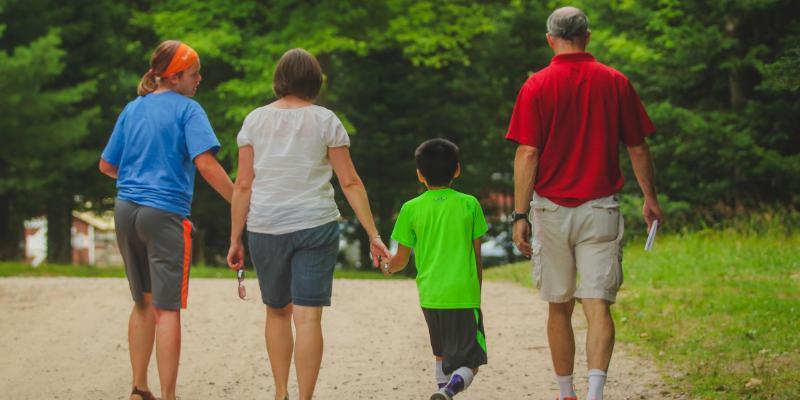 At the same time, the report showed that HoneyRock still gets high marks for fun. According to the study, 98% of the campers surveyed said they had a great time during their time at HoneyRock.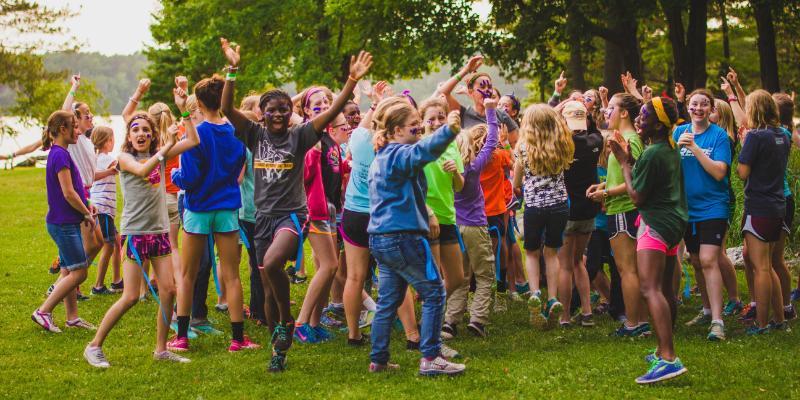 This is exciting news since it demonstrates that although campers may experience a camp high at HoneyRock, the growth they experience in faith relevance and self-confidence is sticking with them long after.
HoneyRock Camp
Considering summer camp for your child? Registration is open for this summer! Explore HoneyRock programs today.