This blog features stories about the Wheaton College Graduate School. This story recaps the different testimonies we heard during November 12-17, International Education Week 2018! We spent some time getting to know our students from around the world, one continent a day.
International Education Week 2018
International Education Week, an initiative encouraged by the U.S. Departments of State and of Education, is a week set aside to encourage the celebration of global and international learning. We spent last week featuring stories about our students from around the world, one continent a day. While many international students come to learn on campus, some take part in our Flexible Learning Programs, which allow them to remain in their ministry and vocational context while working toward their degree. We enjoyed getting to know Tarcisio, Tsegaab, Gillian, Michal, Spencer, Neli, Taulu, and Bibiana a little bit better, and hope you will too! Through the enrichment brought about by cross-cultural exchange, we pray that Wheaton, in both its local and global contexts, will continue to grow to reflect a fuller vision of Christ's kingdom on earth.
Day 1: Africa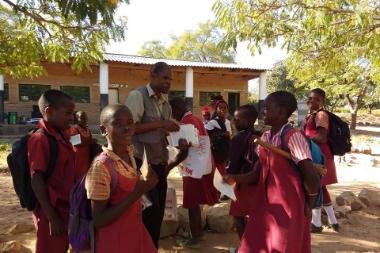 Tarcisio Magurupira, Zimbabwe, M.A. Systematic Theology
"I have a BTh honors degree in Systematic Theology from the University of South Africa. Before I came to Wheaton College, I was the Academic Dean of the Evangelical Theological College of Zimbabwe and working with children's ministry with the Evangelical church. I have a passion for the development of theological education within the African context. The M.A. in theology is helping me to develop those skills needed to meet those needs for Christ's kingdom."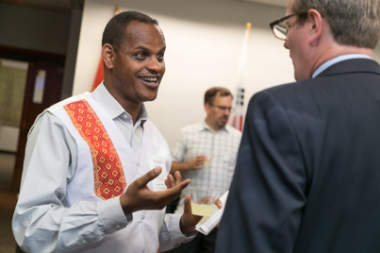 Tsegaab Tadesse Tantu, Ethiopia, M.A. in Evangelism and Leadership
"My name is Tsegaab Tadesse Tantu from Addis Ababa, Ethiopia. I have been actively involved in my local church leadership back home, and through the Evangelism and Leadership M.A., I will become a resource to my church and organizations for the training of missionaries and church leaders. I also hope to start radio and television programs to address the broader public with preaching, and hope to lead a mission school in a theological college in Ethiopia."
Day 2: Asia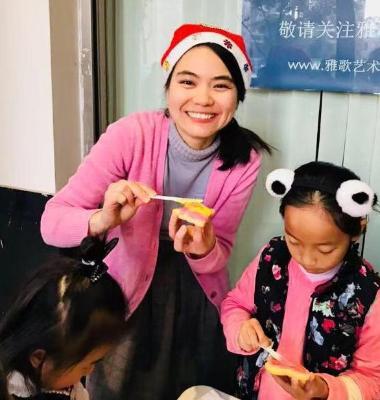 Gillian Wang, China, M.A. in TESOL and Intercultural Studies
"Before coming to Wheaton College Graduate School, I was working in an arts center in China where foreign musicians taught local children music. My main job was to help with the communication between locals and foreign teachers. Through navigating between multiple cultures and working with children, I realized my passion for children and love for intercultural communication. The M.A in TESOL and Intercultural Studies is equipping me to achieve my goals and is helping me to connect my passion, my calling, and my vocation into one vision. It is preparing me with the skills I will need in the future to better serve children and others in a cross-cultural context."
Day 3: Europe

Michal Kocum, Czech Republic, M.A. in Clinical Mental Health Counseling.
"The knowledge and expertise taught at Wheaton is invaluable and greatly needed in my country. The field of counseling itself is in its infancy there, and very few practitioners are currently trained and skilled in practices grounded in Christian thought and worldview as well as scientific support. The training I am receiving here will allow me to serve to the best of my ability as a counselor and educator in my community, professional or otherwise."
Day 4: North America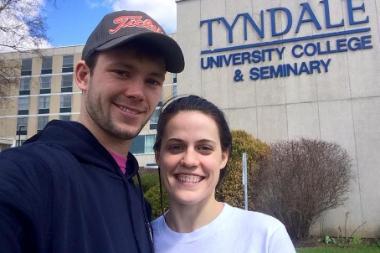 Spencer Healey, Canada, M.A. in Biblical Exegesis
"My Wheaton education has given me the tools to better understand the Bible. These texts are not always as straightforward as we want or expect. We often forget that these are ancient documents and were written by people whose language and culture was very different from our own. Thanks to this program I will be better equipped to highlight some of these differences and help Christians to think more deeply about their own faith. Wheaton will help global Christians to be both intellectually robust and faithful servants of Christ."
Day 5: Oceania
Neli Atiga, Australia, M.A. in Evangelism and Leadership (Flexible Learning Program)
"I have a Bachelors Degree in Theology and a Post Graduate Diploma in Theology from the University of Auckland in New Zealand. I am now pursuing a Masters Degree in Evangelism and Leadership Wheaton College Graduate School.
After being a pastor in New Zealand, Singapore and Australia for the last 18 years, the learning that I have gained in the pursuance of this Masters degree has been such an answer to prayer.
As the pastor of Every Nation Brisbane, I knew that my experiences in Asia and the South Pacific would be valuable, but it would require even deeper understanding in order to more effectively reach and raise more Australians in the Kingdom of God. The specificity of those two areas of Leadership and Evangelism fit the areas of urgent need within our church culture and in the culture of our great city of Brisbane. I'll ever be thankful for this opportunity to learn from the best, and to be equipped to better reach, raise and release Australians into the establishment of God's Kingdom into the nations."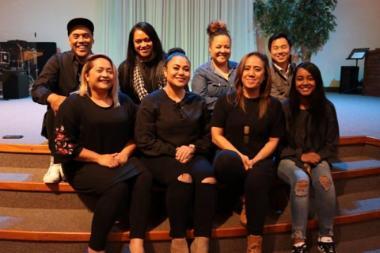 Taulu Schuster, New Zealand, M.A. in Evangelism and Leadership (Flexible Learning Program)
"Ever since starting this program, there has been growth in both my leadership and my approach to evangelism. The skills, insight and learning have definitely helped teach me new ways in leading, and most importantly, gave me confidence in my style of pastoring the amazing congregation and local community God has placed me in. Thank you, Wheaton, for equipping me to do what I love: advancing God's Kingdom and making Jesus famous!"
Day 6: South America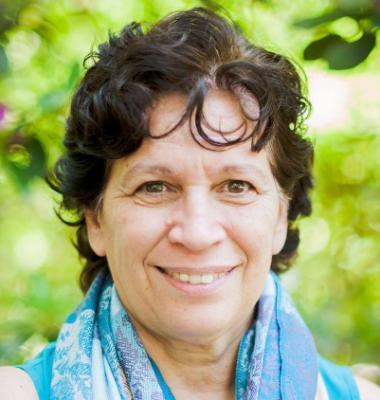 Bibiana Pinto Mac Leod, Argentina, M.A. in Humanitarian and Disaster Leadership (Flexible Learning Program)
"I lived as a medical missionary in Haiti for 15 years. Starting there and expanding to more countries in South America and the Caribbean, we implemented Community Health Evangelism programs (CHE) for the past 25 years. After the Haiti earthquake and the Cholera epidemic in 2010, a fire in a slum in Dominican Republic in 2012, floods and increasing disasters in my region, I was exposed to ministry in crisis situations. I am excited for the opportunity to learn about disaster response and preparedness to strengthen those I work with."