Why Pursue an M.A. in Humanitarian & Disaster Leadership?
125
million people worldwide currently need humanitarian assistance
46
million people worldwide are being trafficked
22.5
million refugees worldwide
The Humanitarian Disaster Institute (HDI) launched the M.A. in Humanitarian & Disaster Leadership (HDL) at Wheaton College to equip students to lead by integrating faith, evidence-based practice, and experience to serve the world's most vulnerable people and the global church.
NEW! Trauma Certificate
Trauma-informed care is a critical component of humanitarian and disaster response. Our new Trauma Certificate is a specialized track specifically designed to meet this need.
Natural disasters have increased in numbers by nearly 400% globally since 1985. — United Nations OCHA
Why Study Humanitarian & Disaster Leadership at Wheaton?
First graduate program to emphasize humanitarian AND disaster preparation with a focus on faith-driven leadership.
First CCCU M.A. program to offer in-depth emergency and disaster response training.
Housed in HDI the country's first faith-based academic disaster research center.
One of the few M.A. programs in the country to truly teach global and interdisciplinary approaches to humanitarian and disaster assistance.
Led by award-winning faculty, including recognitions from FEMA, American Psychological Association, Mutual of America, Outreach magazine.
Cultivate personal faith and ability to integrate faith vocationally in service of others.
Develop technical and faith and learning competencies in every class.
Foster integral mission (i.e., holistic transformation) by learning Christ-centered relief and development practice and scholarship.
Engage in mentoring relationships that will help you grow spiritually, personally, and professionally.
Wheaton College faculty across the entire campus support and teach in the M.A. in HDL program to enhance interdisciplinary training.
Learn from seasoned leaders and subject matter experts that bring real-life experience to teach specialized courses.
Study Christian theology with Wheaton College's renowned Bible and Theology faculty.
Our faculty actually wrote "the book" on some of relief and development's most pressing issues that you'll be studying.
The 40 credit-hour degree has a format that will fit your schedule. Whether you are a new graduate or an experienced leader in the field, we have learning options to fit your life. You can select between the following options:
1-year full-time option with on-campus courses.
"2 years, 2 weeks" part-time hybrid option that requires 2 one-week, on-campus intensive courses—

one at the beginning of the program and one at the end—with the rest of the program being completed

online over the course of 2 years and 2 summers.
Current Wheaton undergraduates can apply for the Accelerated M.A. option and begin taking graduate credit courses during their senior year.
The M.A. in HDL offers practical, competency-based training.
Get involved with our numerous projects, from helping disaster survivors in Baton Rouge, Louisiana to teaching trauma care to refugee pastors in Kenya.
Gain valuable field experience through an internship with one of HDI's global partners in the US or abroad.
If you are already in the field, work with our faculty to develop a one-of-a-kind project to help your organization thrive.
Develop leadership and evaluation skills by participating in multi-day domestic and international field crisis simulations at Wheaton's HoneyRock campus.
Benefit from HDI's global network of relationships that will help open doors and advance career opportunities.
Being located in the greater Chicago area will give you access to a diverse set of partners and organizations and populations (e.g., refugee) that will create opportunities to engage with global leaders while in residence.
Network with distinguished Wheaton College alumni who are leading the way in fields like relief and development and emergency management.
Get special access to keynote speakers at HDI's annual Disaster Ministry Conference and develop invaluable professional connections and relationships.
Develop lifelong community with other HDL students, faculty, and staff.
The high level of scholarship being conducted by HDI creates research opportunities for you to participate alongside faculty.
Learn the latest disaster and humanitarian best-practices from a Christian perspective grounded in HDI's cutting-edge research:
$1.9 million grant to study how people make meaning, relate to God, and grow after natural disasters.
$300,000 grant from the John Templeton Foundation being used to understand the role of humble leadership on humanitarian aid.
Learn what it takes to write and secure grants of your own in the future.
While many job sectors struggle, humanitarian and disaster career opportunities continue to grow. We understand the challenges of landing that first job and what it takes to advance up the career ladder. That's why we spent several years working to understand what employers look for when making hiring and promotion decisions. We designed our M.A in HDL curriculum around competencies employers told us they want to see in the people they hire or promote.
Find detailed information such as course requirements, course descriptions, faculty information, and program overview for the M.A. in Humanitarian and Disaster Leadership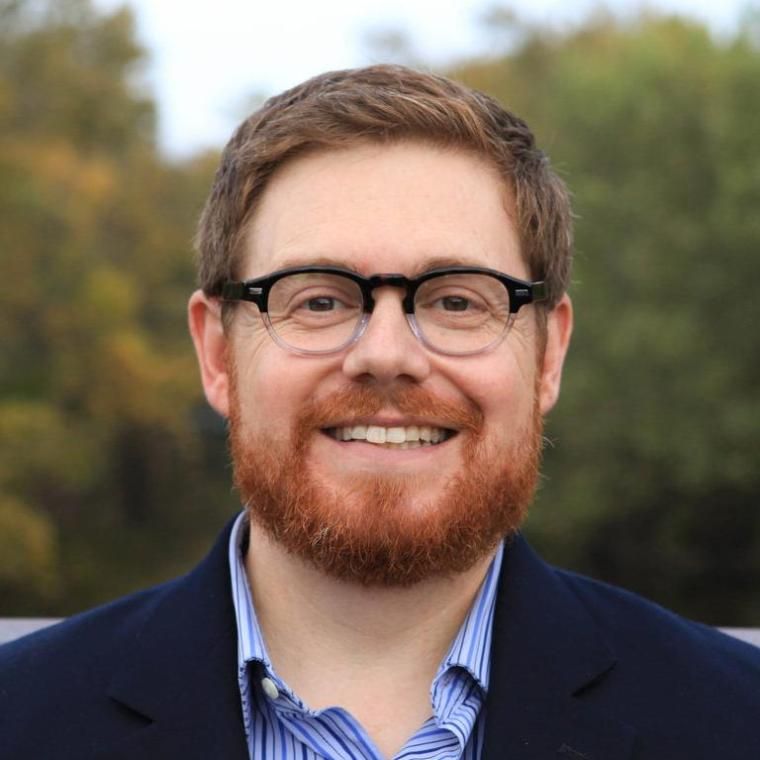 Learn from Dr. Jamie Aten
Dr. Jamie Aten - FEMA Community Preparedness Champion Award recipient - leads our HDL faculty and is the founder of the Humanitarian Disaster Institute.
Careers with HDL
Our focus on faith-driven leadership, combination of humanitarian and disaster preparation, and high-level scholarship will train you for a wide range of careers in humanitarian and disaster assistance related fields, both domestically and internationally:
International humanitarian aid
Domestic disaster relief
Emergency management
Disaster ministry
Non-profit
Justice
Refugee care
Homeland security-related fields
Preparation for future doctoral studies
Learn more about career paths with HDL.