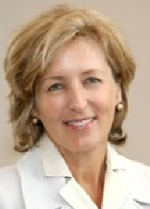 Bonnie Wurzbacher, former Chief Resource Development Officer at World Vision and Senior Vice President at the Coca-Cola Company, recently joined Wheaton's Center for Faith, Politics and Economics as a Fellow.
In this role, Wurzbacher will advise, mentor, and teach students through guest lectures, roundtable events, and one-on-one meetings. Wurzbacher's teachings will focus on the challenges of integrating faith with business, politics, and culture, as well as the importance of courageous leadership. She will serve as a Fellow through December 2018.
"I'm looking forward to the opportunity to discuss with students both the imperative and the challenges of integrating our Christian faith into our work, especially in (seemingly) "secular" work such as economics, business and politics," Wurzbacher says. "As Christians, I believe we are called to join Christ daily in the restoration of all things. Working a leadership role in any industry give us a larger purpose and platform for doing so."
Wurzbacher graduated from Wheaton in 1977 and also holds an M.B.A. in General Management from Emory University. During her 27-year career with the Coca-Cola Company, she held executive and global leadership roles in sales, marketing, and management. She also helped shape and launch the Coca-Cola Company's "5by20" charitable initiative, which aims to economically empower 5 million women worldwide by 2020.
"God taught me that business plays a critical role in His kingdom, which I believe is to advance the economic well-being of communities and (as the only source of wealth creation) to enable every other institution to exist — churches, government, schools and all non-profit organizations," Wurzbacher says. "Working at The Coca-Cola Company for most of my career gave me many opportunities to see how this plays out in every country around the world."
At World Vision, Wurzbacher continued her work to see God's kingdom advanced through global economic development and humanitarian aid as Chief Resource Development Officer.
"Bonnie's Christian faith permeates every iota of her work," Director of FPE David Iglesias says. "We're fortunate to have her as part of FPE in 2018."
Faith, Politics, and Economics
Wheaton Center for Faith, Politics & Economics exists to advance the training of Wheaton College students and the greater community in the understanding of market economies, representative democracies, limited government and the redeeming effect of the Christian worldview on the practice of business, government and politics. Find out more information about this group of departments.