Students will benefit from a team of faculty who are both experienced and widely published in their fields, and who are motivated to serve Christ and his kingdom.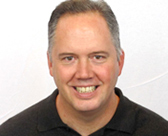 Timothy R. Buhrt, Psy.D.
M.A. in Marriage & Family Therapy
Guest Associate Professor
Dr. Buhrt is a licensed clinical psychologist who obtained his M.A. in Systematic Theology from Wheaton College and his Psy.D. in Clinical Psychology from Rosemead School of Psychology at Biola University. His doctoral dissertation, in association with the University of Southern California's Alzheimer's Disease Research Center, focused on the impact of protective factors that mediate cognitive decline during aging. Dr. Buhrt has engaged in clinical practice since 1991 working in private practice, community mental health centers, hospital and residential settings. As a therapist, Dr. Buhrt works with persons across the lifespan who struggle with a variety of social, emotional, and behavioral issues that affect their interpersonal relationships. In supervision, Dr. Buhrt assists master students, doctoral students, and staff therapists improve their clinical skills as they develop a vision for their career. As CEO at Centennial Counseling Center, Dr. Buhrt engages in planning, marketing, and staff management to assist the organization in remaining involved in meeting the clinical needs of the local community. When Tim is at home, he loves to exercise, garden, golf, and try a variety of woodworking projects.

Derek Ball, Ph.D, LMFT
M.A. in Marriage & Family Therapy
Guest Associate Professor
Dr. Ball has been a marriage and family therapist for over twenty years, practicing at Marriage and Family Counseling Service in Rock Island, IL. Dr. Ball received both his M.A. and PhD in Marriage and Family Therapy from Purdue University. His professional interests are in Narrative Family Therapy, and he specializes in working with couples. Understanding the systemic nature of conflict and how to interrupt those patterns in order to help the couple connect in a meaningful way is of particular interest. He has presented on the state, national and international level on topics as diverse as forgiveness, family therapy supervision and internet affairs. Outside of the clinical office, Dr. Ball enjoys time at the pool or the ballpark with his wife and two children, drawing cartoons and singing his favorite musical theater songs (perhaps more loudly than his dog would like…).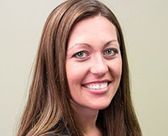 Hillary Wildt, Psy.D.
M.A. in Marriage & Family Therapy
Guest Associate Professor
Dr. Wildt received her doctorate in clinical psychology (Psy.D.) from the Illinois School of Professional Psychology, Argosy – Chicago. She is passionate about the provision of culturally-competent and sustainable treatment and support to those who have reduced access to care. Dr. Wildt is particularly interested in the treatment of symptoms related to chronic and/or developmental trauma and in increasing access to care in populations affected by high levels of conflict, war, and violence. In addition to teaching, Dr. Wildt is the founder and executive director of a Christian not-for-profit organization that seeks to provide mental health services locally and internationally (Thamani). She also works with an international development and aid organization (International Aid Services, America). In her personal life, Dr. Wildt likes to be outdoors! She enjoys hiking, skiing, camping, and taking road trips with her husband.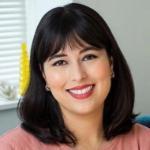 M.A. in Marriage and Family Therapy
Guest Associate Professor
Natasha earned her M.A. in Marriage and Family Therapy from Wheaton College, and is a proud member of the very first cohort. In 2018, she co-founded Evergreen Counseling with a close friend. In her role as a group practice owner, she develops systems informed by 4th wave feminism. Her clinical expertise is in working with adults raised by emotionally neglectful and abusive caregivers. As a Level 1 trained IFS practitioner, she uses parts work to address family of origin issues with these individuals. Helping clients to find the freedom to give and receive love in new ways is central to her work as a marriage and family therapist. As a supervisor, she supports therapists to both care for their clients, and learn about themselves. Natasha's personal interests include: decolonizing religious practices, the Wild Woman archetype, recovering from burnout, synchronicity, semiotics, and families of choice. She loves telling and hearing stories, running outdoors with friends, reading fiction, collecting records, painting with Japanese watercolors, and doing anything with her husband and small dog, Mochi.