Why Pursue an M.A. in History of Christianity?
The History of Christianity program equips and mentors graduate students seeking general and advanced study in Christian History by providing training in historical research and writing, critical reading and analysis, historiography, foreign language study, faith integration, and vocation formation
Interested in an insider's look into our M.A. community?
Visit or join our FaceBook group >
The History of Christianity program at Wheaton College provided opportunities to explore the richness and complexity of the history of the church. — Allison Brown M.A., '15, Writer and Editor, Museum of the Bible, Oklahoma City, OK
Why Study History of Christianity at Wheaton?
Our program offers training in the discipline of Christian history by equipping students with a comprehensive knowledge of the Christian story across two millennia as it has intersected with social, political, economic, racial, gender, and cultural factors in the context of global history. To that end, students will receive training in social history, historical theology, and the history of biblical interpretation.
Our program models and encourages methodologically sound integrative thinking for Christians in the field of history. Through mentoring as well as courses such as "Vocation Formation" and "Historiography," graduate students will have opportunities to reflect, discern, and prepare for their calling. They will be encouraged and equipped to use their gifts as faithful scholars in a variety of contexts, whether for the academy, for the church, or for society. We believe that knowing Christian history is vital to the Christian faith and ministry.
Though not required, interested students have the opportunity to select an area of emphasis in one of the three periods of study: Early Christianity, Reformation Christianity, or Modern Christianity. For those in pursuit of doctoral studies, this option of selecting an area of emphasis is highly recommended.
Explore the life and thought of the Christian church in its first seven centuries through the teaching, research, and publications of the Wheaton Center for Early Christian Studies.
Find detailed information such as course requirements, course descriptions, faculty information, and a program overview for the M.A. in History of Christianity.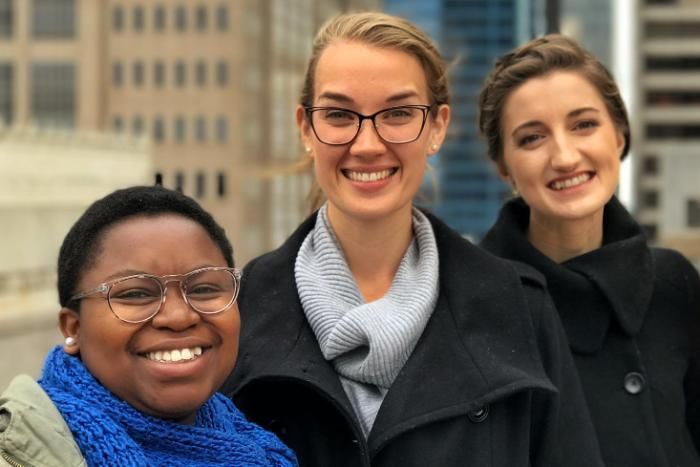 BTS Grad Women's Fellowship
The Biblical and Theological Studies (BTS) Grad Women's Fellowship was started over a decade ago to provide a space for female graduate students in the department to meet together regularly throughout the year with female faculty, build relationships, provide support, and enjoy each other's company. The group was started by Dr. Karen Jobes (Faculty Emerita) and is led today by Rev. Dr. Jennifer Powell McNutt and Rev. Dr. Amy Peeler. Food, fellowship, and prayer are the focus of our time together. If you are a female Bible and Theology student in an M.A. or Ph.D. program, please join us! Feel free to email bts.graduate.studies@wheaton.edu with any questions.
TowerTalk Videos
Dr. George Kalantzis
Professor of Theology
"What is Christian Community?"
Watch the video >
Dr. Jennifer Powell McNutt
Associate Professor of Theology and History of Christianity
"The Refugee Crisis: A Church Historian's Response"
Watch the video >
George MacDonald in the Age of the Incarnation - Tim Larsen, Ph.D.
Dr. Timothy Larson
Carolyn and Fred McManis Professor of Christian Thought
"George MacDonald in the Age of the Incarnation" (A three-part lecture)
Watch the videos >
Recent Biblical and Theological Studies News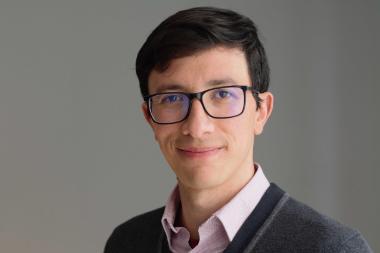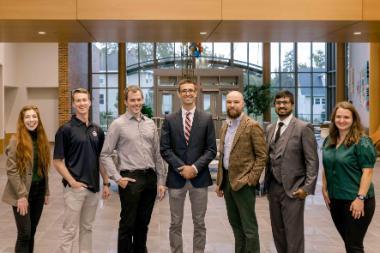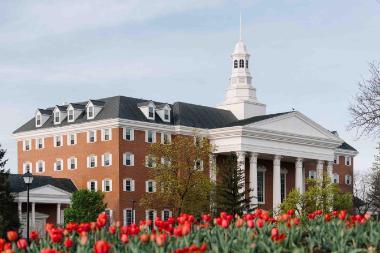 1
2
3
4
5
6
7
8
9
10
11
12
13
14
15
16
17
18
>
>>
View More