Alumni of the M.A. in Biblical Exegesis have been able to use their experience to transition effectively into the wider academic and ecclesial communities.
Post-Graduate Accomplishments
Since 2002, many graduates from the M.A. in Biblical Exegesis have gone on to pursue Ph.D. work at the following institutions:
Aberdeen
Cambridge
Claremont
Duke
Edinburgh
Emory
Hebrew Union
Marquette
McMaster
Notre Dame
Oxford
Princeton
St. Andrews
Stellenbosch
Trinity Evangelical Divinity School
University of Chicago
Wheaton College Graduate School
Yale
Alumni Profiles
Myrto Theocharous, Ph.D., University of Cambridge
Professor of Theology and Biblical Studies, Greek Bible College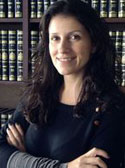 "Wonderful scholars that I had always admired were either graduates or taught at Wheaton College and that was something that attracted me to this school. In the course of the two years of my MA studies in Biblical Exegesis I was exposed to a variety of classes, brilliant professors of vibrant faith and rigorous scholarship that was the best preparation for moving on to a doctoral degree. Wheaton College gave me admirable models to emulate in my own teaching and mentoring of students and taught me to match my careful analysis of God's word with a prayerful dependence on the Spirit of Truth that has always led His church."
Todd Wilson, Ph.D., University of Cambridge
Senior Pastor, Calvary Memorial Church; Co-Founder and Chairman, Center for Pastor Theologians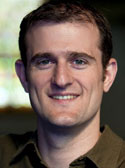 "If you're looking for a course of study that will help you engage seriously with the biblical texts in their original contexts, and place that within a global horizon, then Wheaton's Biblical Exegesis concentration is for you. A rigorous curriculum, leading evangelical scholars, a vibrant learning atmosphere--it's a great education!"
Stephen Herring, Ph.D., University of Aberdeen
Lector in Biblical Hebrew, Oxford Center for Hebrew and Jewish Studies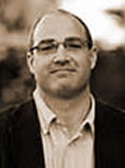 "I left Wheaton with a solid foundation in the art of interpreting the texts of the Greek and Hebrew Bible, not just an ability to read ancient languages. So many of the subjects that I took during the M.A. (e.g., principles of interpretation, the ancient background of the biblical texts, history of interpretation of the OT and NT, etc.) have proven invaluable in my academic and ecclesiastical endeavors."