Posted August 7, 2019 by Academic and Institutional Technology
Tags: Department News
How to share Google Docs with Faculty
Did you know that every professor at Wheaton College has a my.wheaton.edu (gmail) account so they can share Google Docs with you? The faculty and staff email addresses are different than student email addresses (@wheaton.edu instead of @my.wheaton.edu), but you can still share Google Docs with your professors. Here's what you do:
From your Google Doc, go to the upper right-hand corner and click on the blue "Share" button (circled in red.)
Enter your professor's firstname.lastname@my.wheaton.edu address. Note the "my" in the middle of the email address below, circled in red. Also, the pen icon, circled in red, indicates that the person you are sharing with can edit your document.
Another option would be to create a link to share.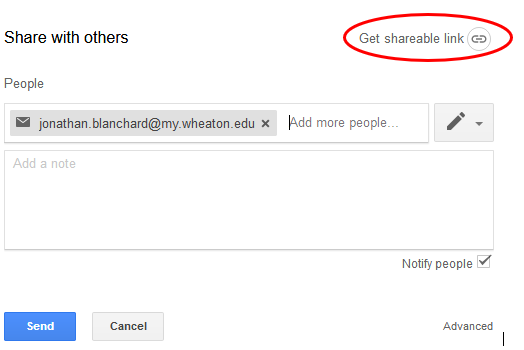 4. Choose the setting "anyone with the link can edit" and email this link to your professor at firstname.lastname@wheaton.edu. See screenshot below with the red arrows pointing to the correct settings.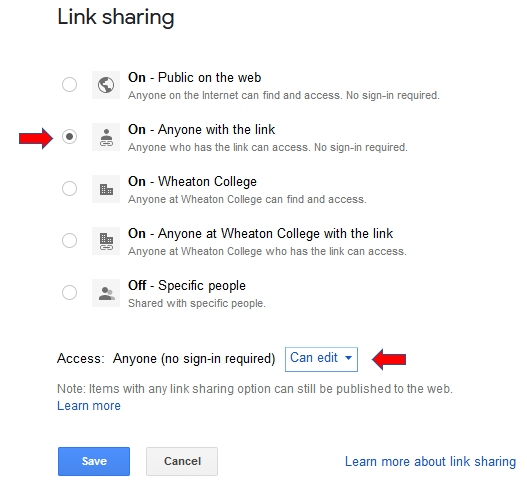 Learn more sharing Google Docs here.
If you have any questions or concerns, please contact Academic and Institutional Technology at 630.752.4357 (HELP) or by email at ait.service.desk@wheaton.edu.