Posted November 1, 2018 by Academic and Institutional Technology
Tags: Phishing Attempts
Phishing Attempt | Business Integrity Policy
Effective Date: November 1, 2018
Some Faculty and Staff have recently received an email pretending to be from President Ryken, and prompting them to open an attachment with a new "Business Integrity Prolicy". This attachment redirected users to a website which was asking users to log in in order to view content of the document.
This email is a phishing attempt. Do not open the attachment or visit the linked website. Thank you to all who reported this scam.
If you responded to this scam, or entered your login credentials on the linked website please contact us at 630.752.4357 (HELP).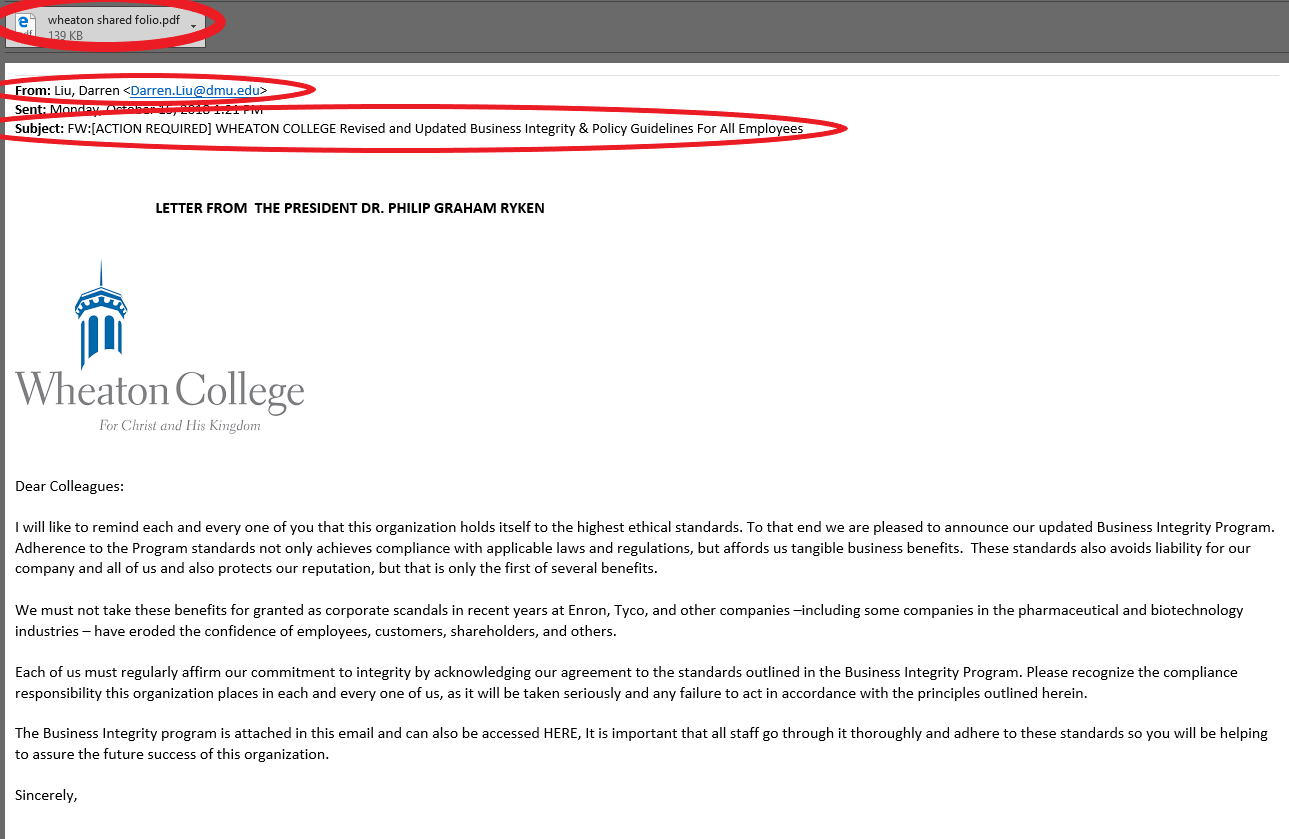 The image above is a screenshot of this phishing attempt. Several things indicate that this email is not what it claims to be:
The subject line is in all caps. While subject lines like this don't always indicate a phishing attempt, it's still a sign to be more cautious than usual. All-caps are often used to provoke a sense of urgency that could override healthy caution
The sending email address does not match the name at the bottom of the email.
The body of the email is extremely vague, which is often an indication of a phishing attempt.
There is an attachment with an undescriptive title that does not match the content of the email.
Always exercise caution when responding to emails. If you're not sure whether an email is a phishing attempt or not, contact us or call 630.752.4357 (HELP).