Wheaton College announced today that the A. Duane Litfin School of Mission, Ministry, and Leadership will offer a Doctor of Ministry (D.Min.) beginning January 2022. The Higher Learning Commission this month approved the degree, which is designed to enhance the effectiveness of leaders actively engaged in ministry throughout the church.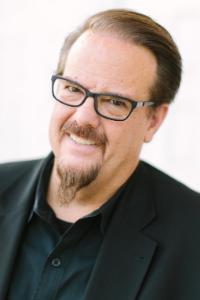 "We have made Wheaton College's historically robust scholarship and academic excellence available to ministry practitioners around the world in a new, uniquely accessible program," said Ed Stetzer, Dean of the School of Mission, Ministry, and Leadership. "We designed this degree to accommodate high-level practitioners, who in turn will serve as frontline leaders to continue building the church and benefiting society worldwide."
The Doctor of Ministry is for seasoned church leaders who want to deepen their faith, grow in wisdom, and develop as thought leaders and skilled practitioners for long-term fruitfulness in ministry. "This new doctoral program brings together biblical and theological scholarship, theological integration, reflective practice, ministry skills, and spiritual maturity," said Wheaton College President Philip Ryken. "We are both pleased and humbled by this new opportunity to bring to bear Wheaton College's rigorous academic tradition in the service of Christ to equip leaders and innovators of the church."
World-class Wheaton faculty and guest scholars and practitioners will teach using a cohort model, where students participate in mutually encouraging relationships and enhanced learning.
The Wheaton D.Min. program is open to students with an M.Div or an M.A. in Bible, theology, or a ministry-related field. Through a flexible learning model, students attend intensive in-person classes for a week in spring and another in fall, completing the remaining work and study through distance learning which will allow students to remain in their ministry context.
Wheaton's initial D.Min cohorts will focus on pastoral leadership. Wheaton plans to offer additional concentrations in the future. The degree program culminates with the doctoral project in which students will make a significant contribution to the practice of ministry.
To learn more about the Wheaton D.Min. visit www.wheaton.edu/dmin or call 800.888.0141.
For media inquiries, please contact Joe Moore at 630.991.5729 or joseph.moore@wheaton.edu