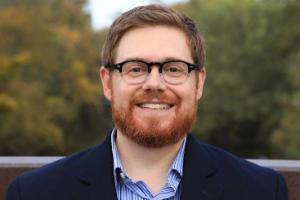 The American Psychological Association (APA) Division 36 recently honored Dr. Jamie Aten, founder and co-director of the Humanitarian Disaster Institute at Wheaton College, with the 2021 Applied Psychology of Religion and Spirituality Award.
The annual award recognizes an outstanding investigator in research or implementation of psychology and religion and spirituality in applied areas. Dr. Aten was chosen for his work applying the psychology of religious studies to helping disaster survivors, particularly during COVID-19 response.
"Dr. Aten's work is extremely important and innovative in bring a psychology of religion lens to disaster work," said Awards Committee Chair Crystal Park.
"Individual faith and faith communities can be a powerful force for recovery after disaster," said Aten. "I'm humbled that the APA has recognized our work at HDI."
The Humanitarian Disaster Institute is the first faith-based academic disaster research center in the country and offers a M.A. in Humanitarian & Disaster Leadership. Learn more at wheaton.edu/hdi.