Using Scripture and the best available science, the Humanitarian Disaster Institute created a free Guide to Reopening Church Services manual.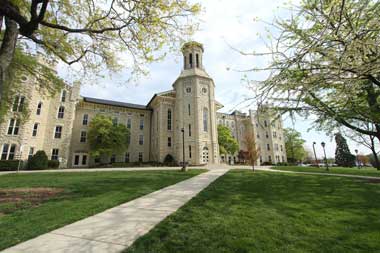 This Sunday, churches around the nation will choose to open their doors or keep them closed. The Humanitarian Disaster Institute at Wheaton College today provided a free step-by-step guide to help them make that decision.
"We're starting to enter a new phase of COVID-19," said Dr. Jamie Aten, executive director of the Humanitarian Disaster Institute. "With restrictions beginning to loosen and businesses starting to reopen, our churches are facing a set of difficult decisions. When should they resume in-person ministries? How should they carry out ministries safely? Churches around the country are feeling pressure to rush these decisions."
To help churches address their individual needs, HDI today released a Guide to Reopening Church Services manual. Based on both guidance from the Bible and the latest research, this free, research-based guide offers a step-by-step approach for resuming in-person ministries. The manual is available to download free at reopeningthechurch.com, a new website in partnership with the National Association of Evangelicals. Over the coming weeks and months, this website will continue to be updated with new resources and information to help churches navigate this process.
"Every church has its own unique context to consider, and there are no cookie-cutter answers that can apply to all churches in all places," said Kent Annan, director of Humanitarian and Disaster Leadership at Wheaton College. "We created this manual to provide step-by-step guidance that can help churches navigate this process and apply and integrate the best theology, science, research, and spiritual and emotional care as they shape their plans to reopen facilities and restart in-person ministries."
This resource gives ministry leaders practical advice on how to reopen as safely as possible—applying the latest science on transmission to church activities, such as singing or sitting in pews, and gives practical advice on how to lower the risk of transmission. The step-by-step guide also offers everything from best practices on cleaning and disinfecting and how to manage an instance where a congregant or staff member may fall ill, while also underpinning it all with biblical wisdom and psychological insight.
Since the start of the COVID-19 pandemic, HDI has worked to equip churches with resources, such as the Preparing Your Church for Coronavirus manual, the COVID-19 Church Online Summit (in partnership with the National Association of Evangelicals) and the Spiritual First Aid Summit (in partnership with Food for the Hungry, NavPress, and Outreach, Inc.), which combined had more than 16,000 registrants from around the world, the Spiritual First Aid manual and resource hub, and a webinar series tackling some of the most pressing issues churches are facing in the wake of a pandemic.
"We're inspired by the hard, creative work that churches around the country have been doing, and we've been seeking to serve them through preparation and initial response to COVID-19," said HDI Executive Director Dr. Jamie Aten. "We're now entering together this stage of reopening the church, which in some ways is even more complex and challenging. So we're offering this free guide for churches—especially leadership teams—that is grounded biblically and in scientific research."—Emily Bratcher