Although Wheaton College is postponing both undergraduate commencement on May 10 and graduate commencement on May 9, the College is hosting virtual events on May 9 and 10 at 3 p.m. CDT to recognize the achievements of its graduate and undergraduate students who have completed their studies.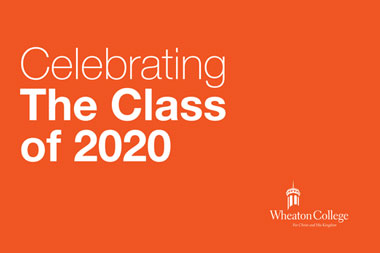 In early April, the Wheaton College Senior Administrative Cabinet came to the reluctant decision to postpone the Undergraduate and Graduate commencements scheduled for May 9 and 10, due to the prohibitions around travel and public meetings related to the COVID-19 pandemic.
"We recognized what a sad disappointment this would be for students and their families," said Wheaton College President Dr. Philip Ryken. "Indeed, when my cabinet met to lament the many things we have lost in recent weeks, our sadness over missing Commencement in May was near the top of our list."
With input from Student Government and the Graduate Student Council on how best to recognize the hard work of their graduating classes, Wheaton College will host a virtual event on May 9 at 3 p.m. CDT for those graduating from the graduate school and May 10 at 3 p.m. CDT for those graduating from the undergraduate school. On May 8, Wheaton will send a web link to all graduating students and their families.
The College is also making plans to re-schedule both the undergraduate and graduate commencement ceremonies for the next academic year, contingent on the lifting of shelter-in-place orders and widespread travel restrictions. These plans will also include a livestream for those who are unable to attend the commencement ceremonies in-person.—Emily Bratcher