The #MyWheaton blog shares first-person stories from Wheaton students and alumni.
A Little Bit of Life
Some thoughts from a quarantined English major...
"Macbeth."
My young adult literature class is a collage of bedrooms and offices on camera while we discuss our most recent novel. As the conversation we're supposed to be having is ensuing through audio, Schoology's sidebar for comments is flooded with bunny trails like an argument about which Shakespeare play is the best and which movies we're mourning for destroying the book. Dr. Dunn-Hensley votes for Macbeth. I hold myself back from vehemently defending The Tempest to another student. We all unanimously agree that the Percy Jackson movies are the worst thing that ever happened. We're in the middle of a pandemic, but those movies aren't even quarantine-worthy.
The other night, my roommate and I texted for hours about a character from Brothers Karamazov. I was busy having my world shattered by the character alone in my bedroom at 1 a.m. Our text messages are flooded with exclamation points and capitals and a lot of silly declarations like "LIFE!" "THE HUMAN CONDITION!" "GOD!" The bold letters scattered across our screens look both perfectly ridiculous and exactly like they would have sounded if we'd been talking in person.
"The English community has this unspoken thing where we all know each other a little better than we meant to because we know what everyone loves to read and connects with personally," I say to a different friend on another late-night stream of texts.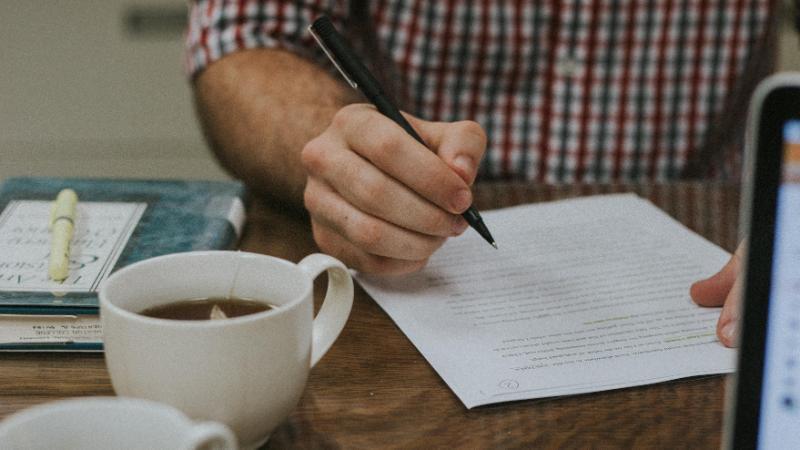 I'm not willing to write something positive about quarantine or the lost hours I spent weekly in the English department, distracting professors from their work to discuss literature with a mug of tea in hand. I wasn't willing to think about the end of such community before the virus hit. The department is my second family, cliché as it may be. We haven't just been through class together—we've been through dozens of other stories together, ones that have hurt us, inspired us, drawn us together. We've all had our lives changed by a book or two.
We might be just a bit nerdy, but at least I'm sitting quarantined in my desk chair on a Tuesday night giggling at the screen while a chaos of community unfolds in the comments bar, all of us trying to hide our grins from the webcam. We're still reading, and nothing really stops us coming to one another. Sharing the life we find as we read is what we do. And I have to trust that this is something I'm never going to lose.
- Kailin Richardson '20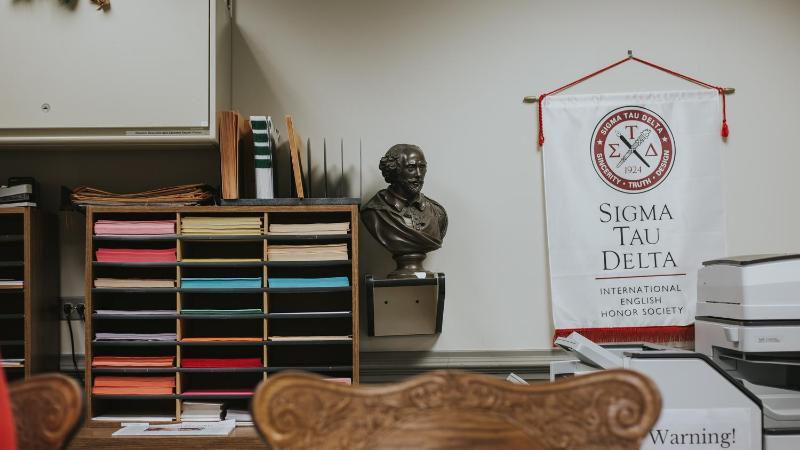 Find out more about our English community here.