The "Wheaties in the World" MyWheaton blogs feature students' internship experiences over the past summer.
Wheaties in the World: Cassia Waligora '21
Cassia Waligora '21 is an international relations and Chinese major from Virginia. In this MyWheaton blog post, Cassia shares about her experience interning with the U.S. Department of State in Singapore.
Where was your internship? Do you think your location heavily affected your experience?
My internship was with the Department of State at the United States Embassy in Singapore. For ten weeks, I served as an intern in the Executive Office of the Embassy. The location was a huge benefit to my internship experience. Singapore is a beautiful and developed country, and I hardly underwent any culture shock. I originally chose the U.S. Embassy in Singapore to intern at because Mandarin Chinese is one of the official languages, and I wanted to brush up on my Chinese. However, since everyone in Singapore speaks English, I found myself conversing with locals more in English than Chinese. This was also my first internship, and I was able to settle in quickly due to the wonderful staff at the Embassy and the convenience of living in Singapore.
What were your day-to-day responsibilities?
My main responsibilities as an Executive Office intern included running the front desk whenever my supervisor was away, answering phone calls and sending emails. I also sat in and took notes on weekly Senior Staff and Country Team meetings, which was when the Embassy employees debriefed their respective tasks to one another. Usually, the Executive Office at an embassy consists of the Ambassador, the Deputy Chief of Mission, and their respective assistants. Since there is currently no appointed U.S. Ambassador to Singapore, the Deputy Chief of Mission serves as Acting Ambassador and their official title is "Chargé d'Affaires." I assisted the Chargé with any duties she needed from me, and I also helped with the Embassy's preparation for its July 4th reception. My final tasks included preparing materials for the new Chargé when he arrived later that summer, as the previous one had come to the end of her posting.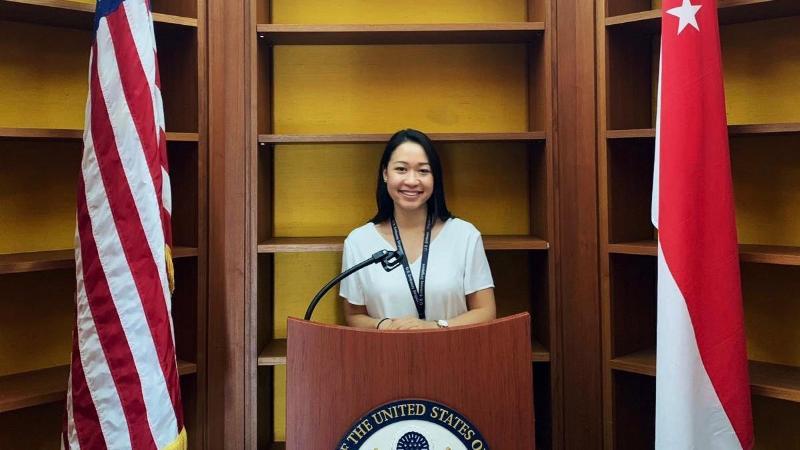 What was most challenging about the experience?
The most challenging part of my internship was learning how to live out my Christian faith and keep to my values in a predominantly secular workplace. I lived with five U.S. Embassy interns for the entire summer, and only myself and one other intern were Christians. Before this internship, I had become used to the Christian "Bubble", and this summer was an eye-opening but helpful experience in learning how to live and work among people who didn't share my same faith.
What was most influential to you, both for the rest of your time at Wheaton and beyond?
The most influential part of my internship was seeing how well interns were treated at the Embassy. As this was my first internship, I had a stereotypical image in my head of interns who just make coffee for their supervisors and do not speak unless spoken to. However, from the first day of my internship, I was treated with kindness and respect as if I were another employee. Many of the diplomats and Foreign Service Officers were more than willing to speak to me and answer any questions I had - it was encouraging to feel like I belonged in the U.S. Embassy Singapore family.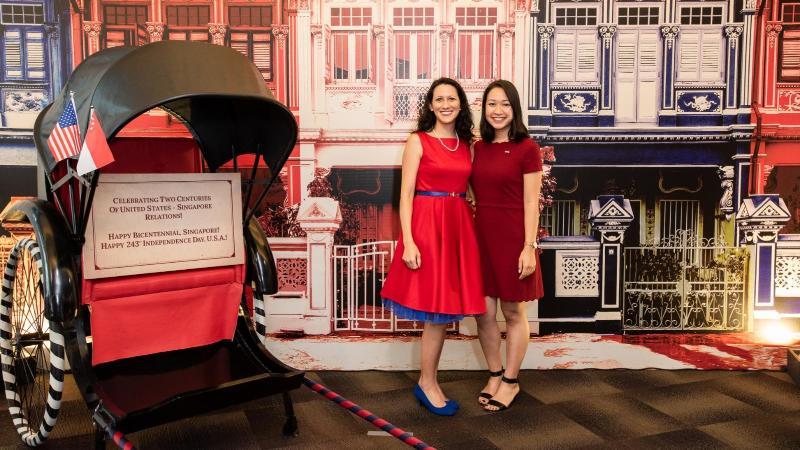 Do you think you'll pursue similar workplace experiences in the future? Why or why not?
Before my internship this past summer, I was still hesitant about pursuing a career with the State Department. Many previous interns and people I had spoken with told me students learn whether or not they see themselves in this career field during their internships, so I was curious what my experience would lead me to choose. This positive experience has influenced me to further pursue a career with the Department of State. I have a passion for working abroad and learning about ways the U.S. can continue positive relations with foreign countries, and this is possible as a Foreign Service Officer. I have already applied for a second internship with the State Department, and it would be amazing if I could spend next summer continuing to learn about diplomacy and cross-cultural engagement.
Lastly, what was your favorite part?
One of the top highlights of my internship was the Embassy's U.S. Independence Day Reception. The entire Embassy staff had been preparing for this event for months, and it was wonderful to see the fruits of everyone's labor culminate into an evening of festivity and celebration. The July 4th Reception was held at the Flower Dome in Singapore's famous Gardens by the Bay, and over 1,000 guests attended the event. Many of these guests consisted of Singaporean and foreign dignitaries, as well as top business executives and representatives from many of the American companies branched in Singapore. Overall, the reception was a beautiful reminder of the growing partnership the U.S. holds with Singapore, and the entire internship experience reminded me of why I hope to one day work at embassies across the globe.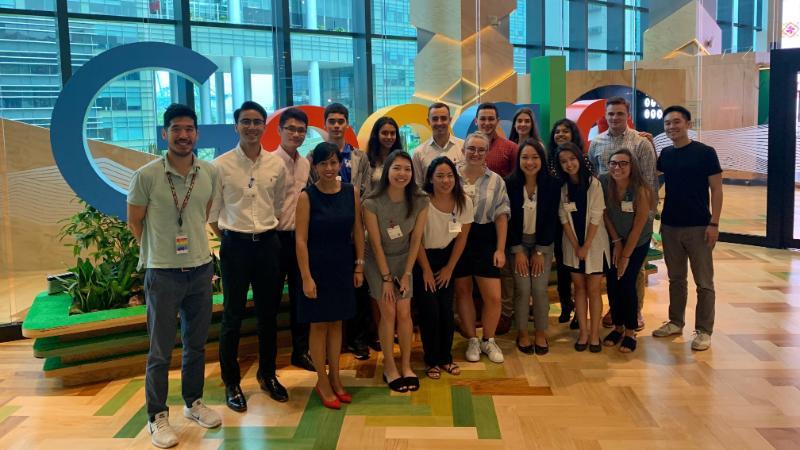 Find out more about Wheaton's internships at the Center for Vocation and Career.


Apply to Wheaton Today