The #MyWheaton blog shares first-person stories from Wheaton students and alumni.
Growing Through Failure and Service
In this MyWheaton blog post, Hannah Hayes '20, an art history major, shares about her experience with Honduras Project this past spring.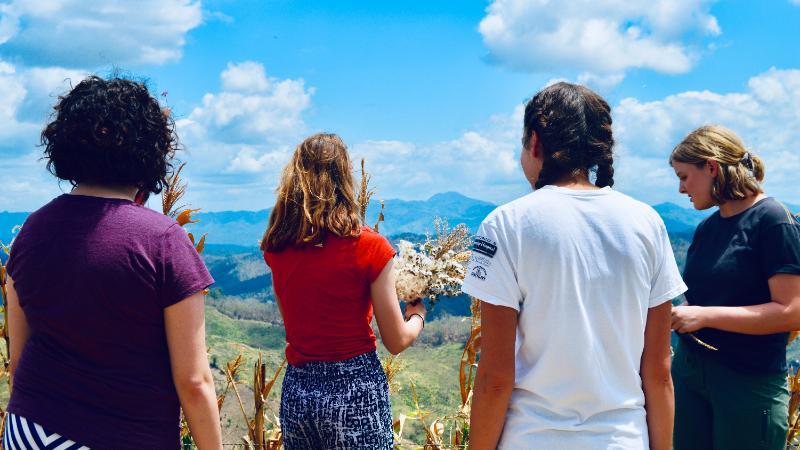 I was told that joining Honduras Project would bring a beautiful community that would provide lasting friendships far beyond my years at Wheaton. Eager to make friends that cared about growing in their relationship with the Lord, I decided to dive in and make these hours my top priority. Looking back, I can honestly say that this was one of the best parts of my year.
The first time we all met as a team, I remember looking around the circle in Williston chapel at all of these new faces wondering what the next months would have in store. I'm not going to lie—I felt terribly awkward. I was a new transfer to Wheaton College, and was trying to wrap my mind around the names of the buildings alone. That first night, we played this game with a blanket to get to know one another's names: two mystery people would sit on either side of a held blanket and as the blanket would fall away, a strange face was peering back mirroring the perplexity and displacement of my own—the first one to hesitantly guess the name of the other would win. It was less a game about winning, but more a lesson on learning through failure.
The next few months, we worked side-by-side on projects in leaf-covered lawns, the corners of crusty basements, and hunched over in hedges. Sometimes we laughed, and sometimes we cried out of frustration. Time went along, and I found that I was picking up not only the names of my teammates, but the value of intentional community. I realized that growing together as a team composed of a myriad of personalities in a tightly controlled space is never easy, but it is always worth it.
For approximately ten hours each week, we met for work projects, meetings, and meals in Saga. I caught apples with forks that were thrown around at the table, packed snowy leaves into paper bags only to watch in horror as they tore open, and dressed in minion costumes with fellow teammates to pull a practical prank on one of our leaders. As they say, it's the little things that develop into the important ones.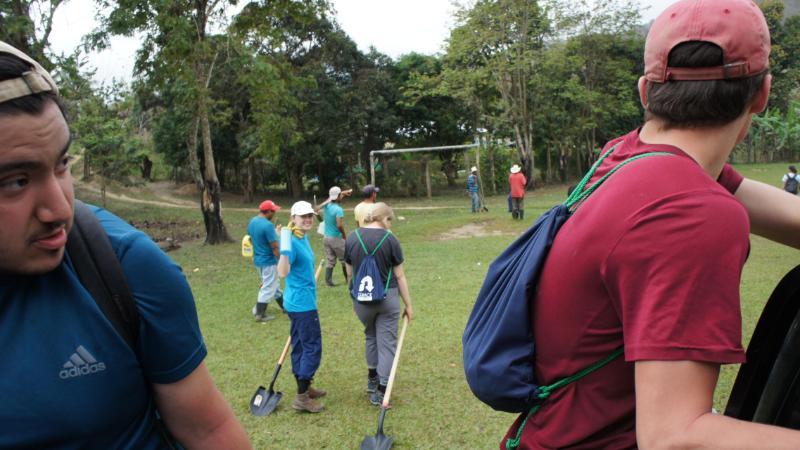 Countless hours later in March, with only days left before our departure for Honduras, we met again as a team for a time of prayer and foot washing. I expected it to feel like the regular routine of our times together—patterns had been established and friendships had been formed. Yet when it came to begin the foot washing, the bowl of warm water sat in the middle of the room and I watched the waves in the bowl slowly crash into stillness. No one in the room moved for an uncomfortably long amount of time…everyone's eyes were moving, searching the room for someone to stand up and break the silence.
"How can we be back to the awkwardness of months ago?" I remember thinking. "We might share names, but we are still afraid to share our souls."
Then the first person took hesitant steps to the waiting water, and another slowly followed and rolled up his sleeves, and the strange spell was broken. I speak for all of us when I say that after that, we truly felt God enter in and bless our time together.
I think this experience was necessary to prepare us for the following week. I'm not going to romanticize or glorify our week in Honduras—it was hard. Over half of the team got really sick. Every morning, I would wake up in the hazy gray light soaked with humidity to look around and count the casualties that were taken by illness in the night. Girls would be moaning in feverish states; some had tears seeping out of squished eyes. You could cut the pain in the room with a knife, it was so thick. Yet the most beautiful thing about this week that I will never forget came from this hardship: no one complained, and I watched time and again as members of the team stepped up to selflessly serve one another in love. Though it might have looked like a week of failure to those who were forced to rest in the room on a hot floor being served several miles from home instead of serving others, I saw otherwise. I had never seen people take up the cross of becoming the hands and feet of Jesus to such a degree before. It was truly joyfully done.
It was in Honduras that I saw the culmination of a school-year's worth of tough spiritual practice put in place. Romans 12:10-13 comes to mind when I think of that short, difficult, but good week: "Be devoted to one another in love. Honor one another above yourselves. Never be lacking in zeal, but keep your spiritual fervor, serving the Lord. Be joyful in hope, patient in affliction, faithful in prayer. Share with the Lord's people who are in need. Practice hospitality." We were challenged to actively love those around us, to honor each other, and to display true devotion to those we knew well in a strange place. I'm so thankful for all that this experience with Honduras Project taught me about life and our relationships with others and the Lord. While we might be able to wash each others' soles, Jesus is the only one who is able to wash our souls. I was reminded in Honduras that life, much like the blanket game, is less about winning but more about growing through failure for the glory of God.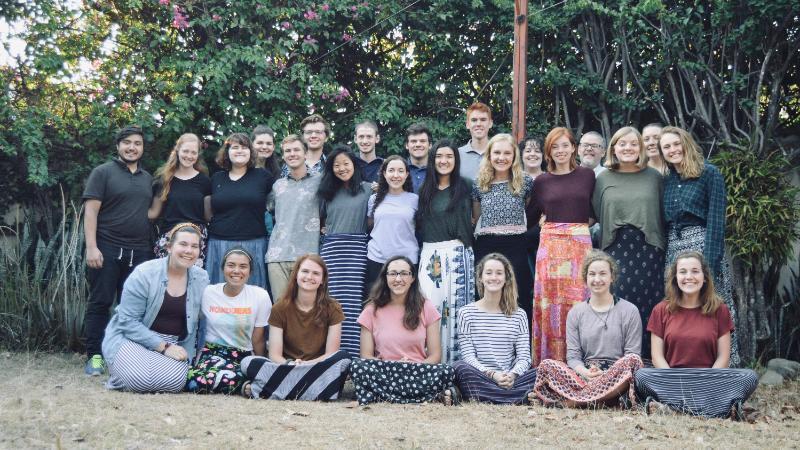 Read more about Honduras Project and find out how you can participate here.