The #MyWheaton blog shares first-person stories from Wheaton students and alumni.
Beauty in the Body of Christ: A Sophomore Reflects on Her Wheaton Experience
Melissa Montiel '21 is a sociology major from Chicago who plans to return to their area after graduation. In this MyWheaton blog post, Melissa reflects on about her experiences as a minority student at Wheaton and how this has shaped her as an individual.
I first heard about Wheaton College when I became involved with B.R.I.D.G.E. This is a program which aims to prepare first-generation African-American and Latino students from the Chicagoland area for college through a curriculum that fosters their intellectual, leadership, and spiritual growth. I graduated from the program in 2016 and knew from then on that I wanted to continue at Wheaton where I would further my education and meet lifelong friends.
I graduated from Chicago Hope Academy, located on the Lower West Side of Chicago, which consisted of a predominantly black and latino/a community of students. Being at Hope and living in Chicago gave me a gratitude for diversity within people and the way we thought. Our collective interactions and experiences were rich in value and taught each and every one of us that we are beneficial to the society that we live in.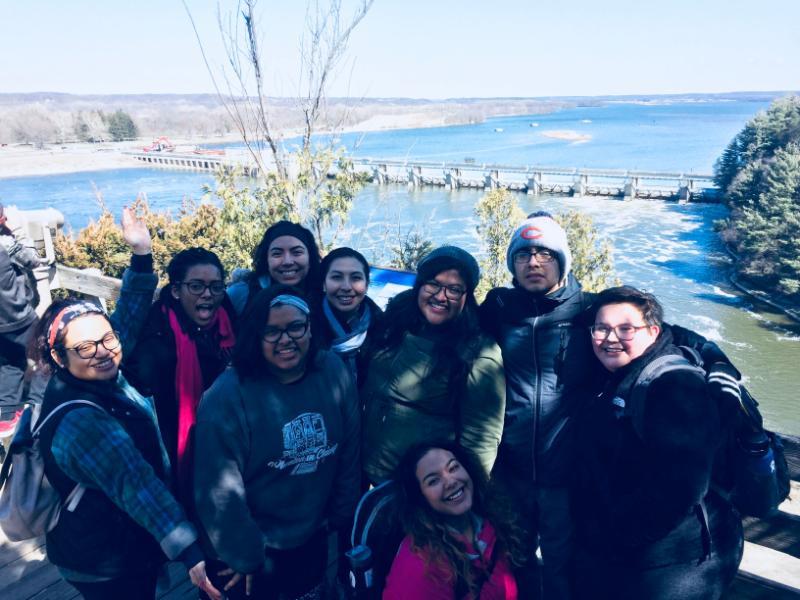 At times, it's been a challenge to feel like I fit in at Wheaton. As a minority on campus, you have to put in more effort to find your place. Being a minority is not inherently a bad thing, but you do have to go the extra mile to feel heard or even understood within the classroom setting or with other students. For students of color, surviving and thriving academically despite multiple encounters with racism or stereotyping requires a different type of resolve than typical college students might need as they struggle with a work and class balance or handle difficult assignments.
College life is something that only you can figure out because no one else lives it out for you. Figuring out what classes to choose, how to balance your social, academic, and work life, and how to adapt to staying on campus when all I've known is the city are just a few examples as to what's contributed to my stress and worries. Being a first-generation college student, there are other challenges that I face on top. There are so many questions that are unanswered and you feel out of place. Being in a predominantly white community can often seem intimidating to students of color, especially those who come from diverse backgrounds, but taking charge—whether it be in events, classrooms, or in any discussion—can fuel a sense of home when educating others on said issues. Being at Wheaton has definitely been an environment where I have learned and failed, laughed and cried, felt frustrated and happy.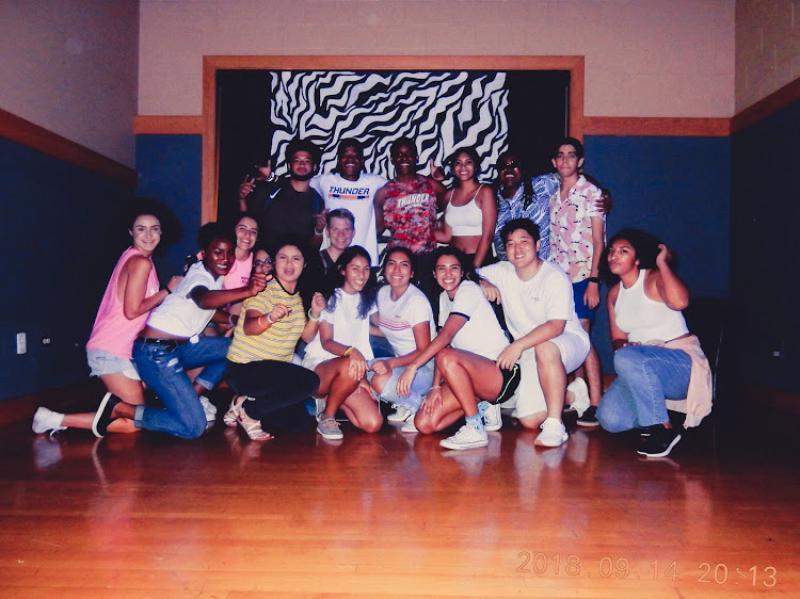 While at Wheaton, I have been a part of the Office of Multicultural Development (OMD) community. Within the OMD, I interned with the Unidad organization my freshmen year. It was the best thing I could have done because I was surrounded by people who shared similar experiences as me. We were able to laugh, cry, and talk about these issues and how to better support Latinx students. Unidad is a great organization filled with amazing people who really do care about the Latinx experience on Wheaton's campus. I was able to learn a lot about myself as a latina and how to share our experiences and dreams in a predominantly white space. Within the OMD space on campus, I am always comfortable to express myself without the worry of someone not understanding or judging me. I am able to share issues, experiences, and worries with other students of color who often have the same battles as me. I can feel at ease after talking with them.
The people within these spaces have contributed much to how I perceive Wheaton. It took a while to feel comfortable or even consider Wheaton a "home," but after spending time and becoming involved in the OMD and hearing other students of color, I can affirm that it is a home.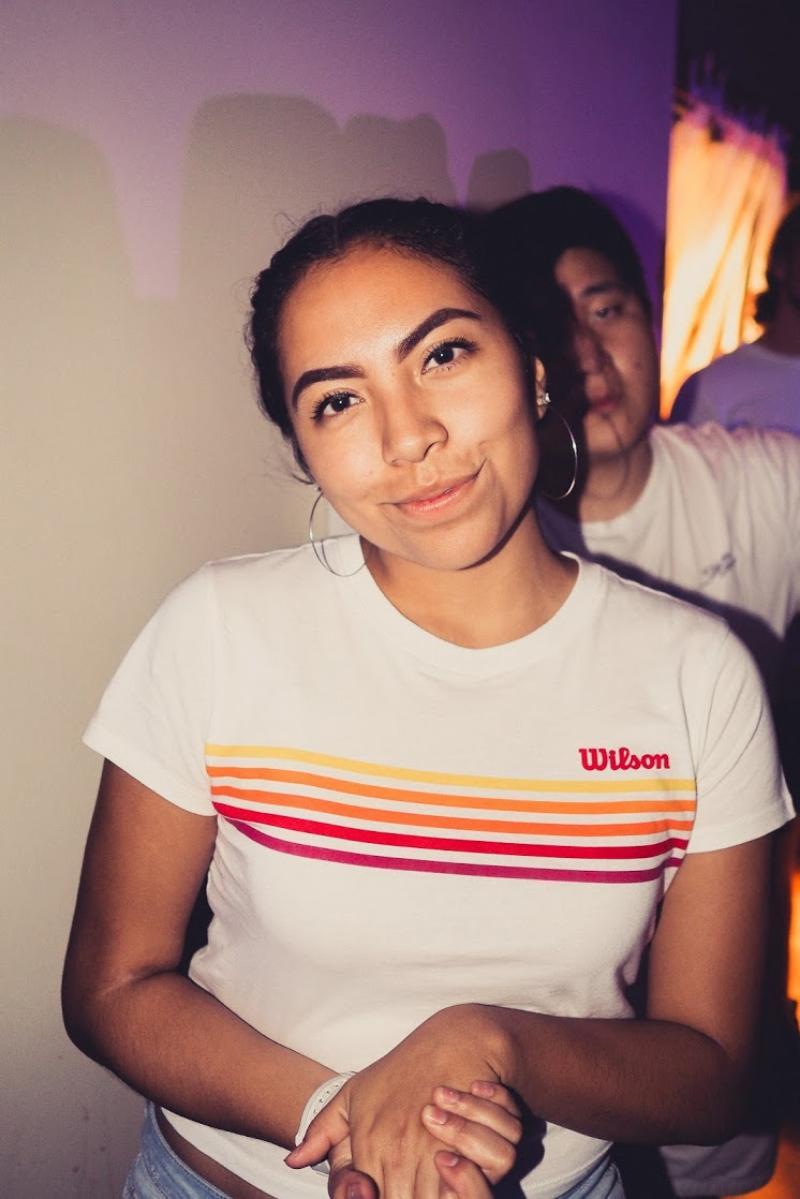 Now that I am involved in the SAO, specifically, College Union (CU), I have the duty to contribute my experiences and teachings to a group that has a huge influence on campus. I can help bring awareness to different areas that are often marginalized or put to the side. I have received amazing support from the people within this group and I have been able to rely on them when I am frustrated or feeling down due to minor encounters with racism or other related issues.
Being on CU has definitely contributed to my idea of Wheaton being seen as "home." Creating these spaces for the whole student body and working on making them inclusive, has made me feel hopeful for the future.
In the midst of these experiences at Wheaton, I have continued to hope in the Lord and be assured that He is just in the end. Though some days might be challenging and difficult to be at peace, I continue to have faith that everything will fall into place and endurance will continue to be present. Having a strong support group that understands the challenges you encounter and how to be there for you as a friend but also a brother/sister in Christ is very important. They contribute to my experience and make it a quality journey while on campus. For my brothers and sisters of color, it is okay to feel out of place while being at Wheaton. But it is important that we value our differences and acknowledge that these qualities come together to form an imperfectly perfect human. We contribute in making up different parts of the body of Christ, differences and all.