The #MyWheaton blog shares first-person stories from Wheaton students and alumni.
A Wheatie's Family Resemblance: How a Student Ambassador found community and identity at Wheaton.
Lexi Goebel '19 is a senior from West Linn, Oregon, studying business/economics. She will return to Oregon after graduation to work for an insurance and financial services company in the area. In this MyWheaton blog post, Lexi shares her journey of learning more about her identity and trusting in God's sovereignty at Wheaton.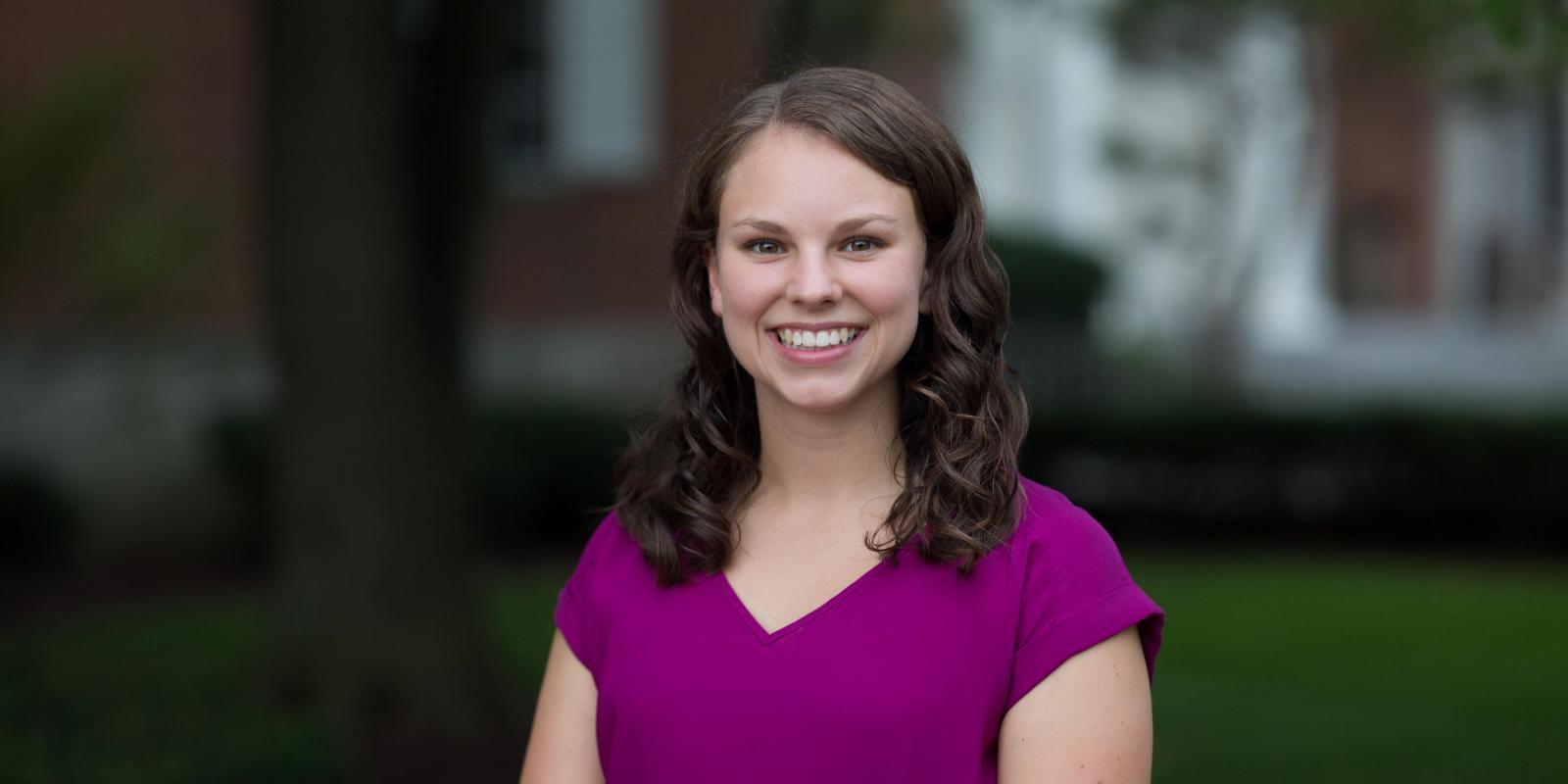 Like many students at Wheaton, I was born into a family of Wheaties. In 1987, my father, Doug Goebel, met Kerri Rohart, the woman who later became my mother, in the Memorial Student Center while checking their mailboxes. They were both business/economics majors and later became partners on Wheaton's cheerleading squad. My mom graduated in 1989, and my dad graduated in 1990, and they married the summer after my dad's graduation. Seven years later, I came into the picture.
Being born into a family of Wheaties definitely swayed my decision to come here, but the main reason I decided to attend was for the community.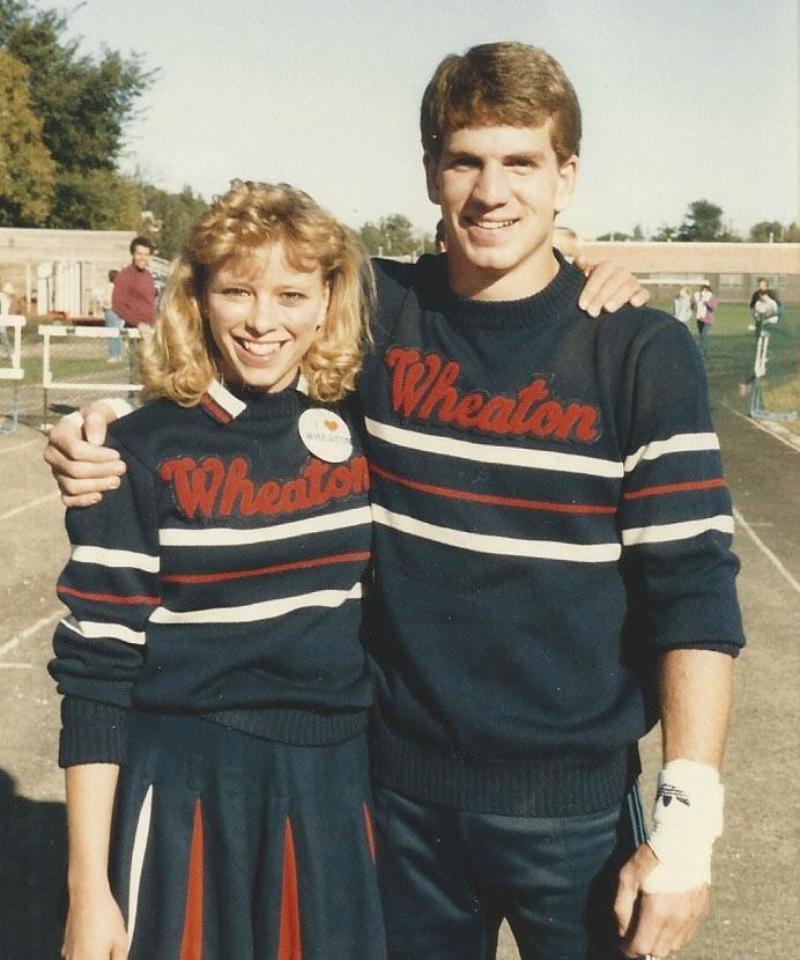 Even on my visit to Wheaton's campus as a high school student, I experienced community firsthand. My Dad and I were eating lunch in the dining hall when a random Wheaton student asked if she could join us for our meal. She shared her Wheaton experience, asked how my senior year was going, and answered all of my questions. Out of the ten colleges I had visited, Wheaton was the only one where a student went out of her way to make me feel welcomed. I realized then and there that I wanted to become a part of the Wheaton family.
I not only wanted to come because of my parents' history with the school but also because I truly felt like I could belong.
At that time, I don't think I realized the importance of the role Wheaton would play in my life. My mom passed away suddenly in a car accident when I was only three years old. Because she died when I was so young, I often feel as though I am missing a piece of myself that reflects who she was during her time on earth. I have trouble remembering who she was, and I often struggle with discovering my identity as her daughter. Do I have her mannerisms? Am I passionate about the same things she had a passion for? How much resemblance do we share? These are just a few of the many questions I asked coming into Wheaton as a freshman.
Attending Wheaton has been a way for me to remember my mom and learn more about who she was and the role Wheaton played in her life.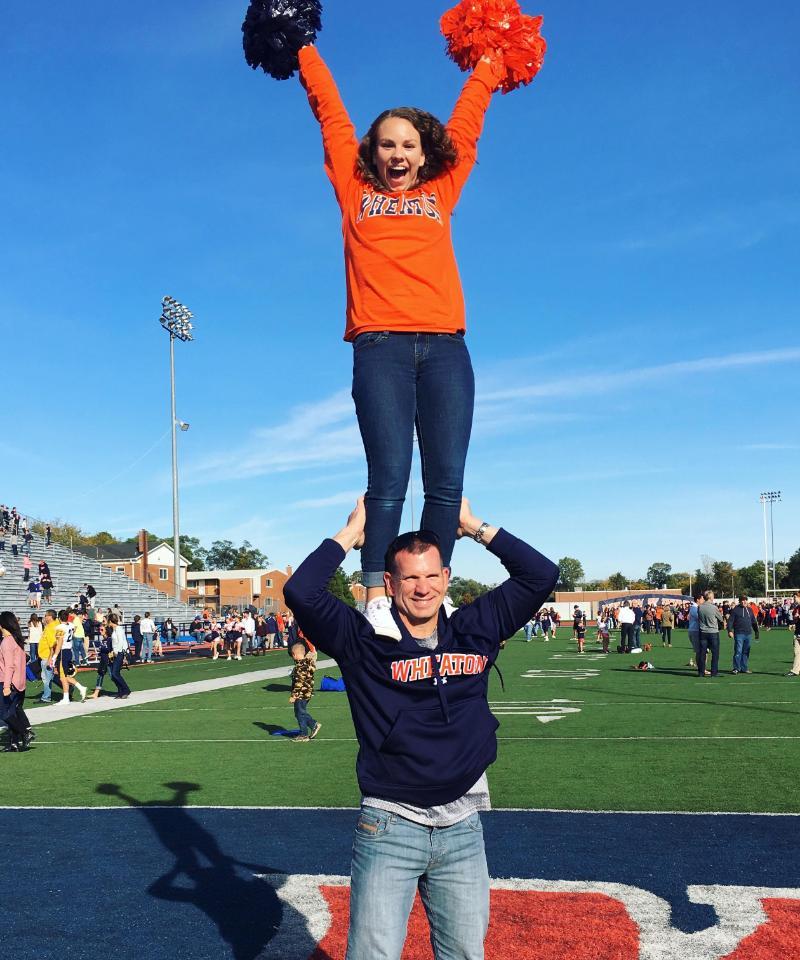 God has placed people around me who knew her when she was a Wheaton student, and I have continually seen God's guidance and sovereignty in bringing me to Wheaton.
My sophomore year, I was a member of Diakonoi, a student leadership team which hosts prospective students and provides campus tours each week. On one particular Monday morning before my tour, I was wandering around the Admissions Office lobby and greeting guests, when a woman approached me and asked if I was a Goebel. I hadn't introduced myself to her yet, and she hadn't seen my name tag, so her question surprised me. I said I was, in fact, a Goebel, and she immediately told me how my voice sounded exactly like my mom's. She was a close friend of my parents during their time at Wheaton and was also a member of the cheer team with them. When she told me I was like my mom, I immediately felt the Lord's comforting hand over me. I was wholly overwhelmed by God's sovereignty and provision. God had placed her in my life at that exact moment. In this time of searching and seeking to learn more about my mom, God told me exactly what I needed to hear. The two of us ended up grabbing a cup of coffee later that afternoon, and I got to ask her a lot of questions and learn more about my mom.
I am like my mom, and I do resemble her, in more ways than I could have imagined. Now I have the opportunity to follow in her footsteps at Wheaton, study business/economics, just as she did, and partake in the community that impacted her so greatly. This is one of the many ways in which Wheaton has deeply blessed me.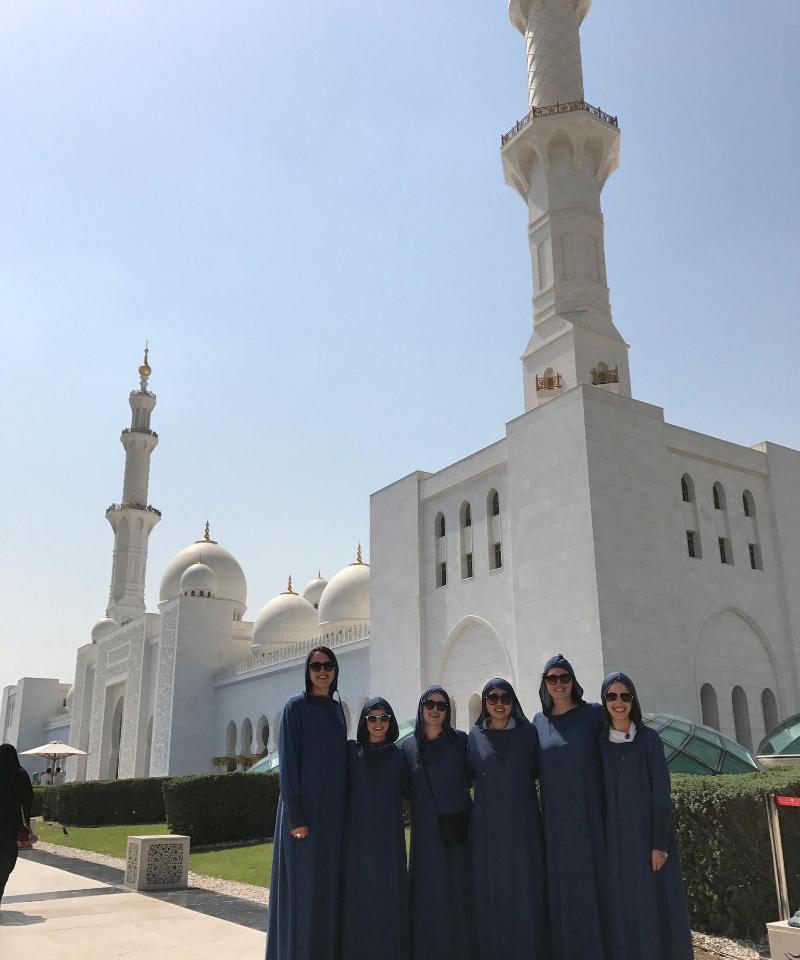 Being a member of Diakonoi also allowed me to meet some of my closest friends at Wheaton, and we formed a deep community that I never expected. I had the privilege of traveling to Dubai with all of the Diakonoi girls over spring break sophomore year. We visited one of the world's largest mosques, rode camels in the desert, and watched the sunrise from the tallest building in the world. This is an experience I will always remember.
Another highlight of my Wheaton experience has been the opportunity to serve as a Student Ambassador for the Wheaton Fund. Being a Student Ambassador has taught me the importance of gratitude. I have learned that even the seemingly small task of writing a thank you note or volunteering at an event can change the position of your heart to one of gratitude for those who donate their time and resources to make Wheaton the place it is today.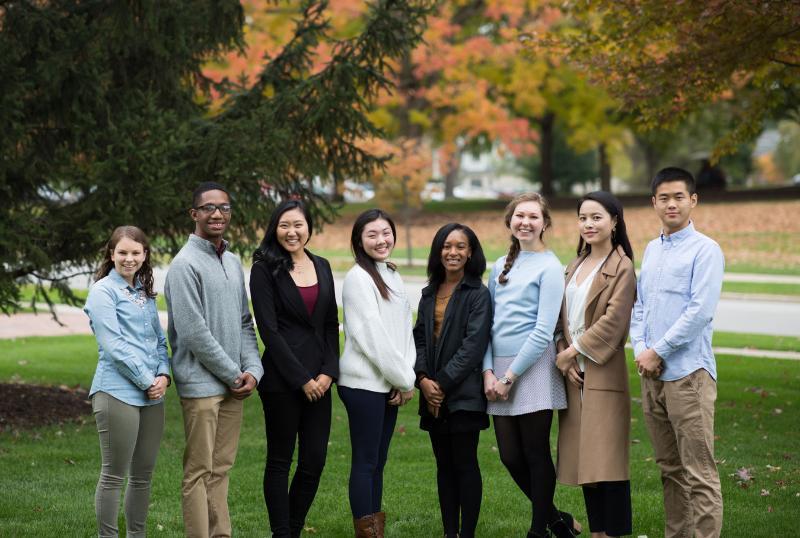 Without the generosity of alumni, donors, and friends of the College, Wheaton would not have played such a fundamental role in my life.
I am so grateful God led me to Wheaton, which has not only allowed me to engage in community with my fellow classmates and professors but also with who I am, who my mom was, and how Wheaton played a key role in our lives.