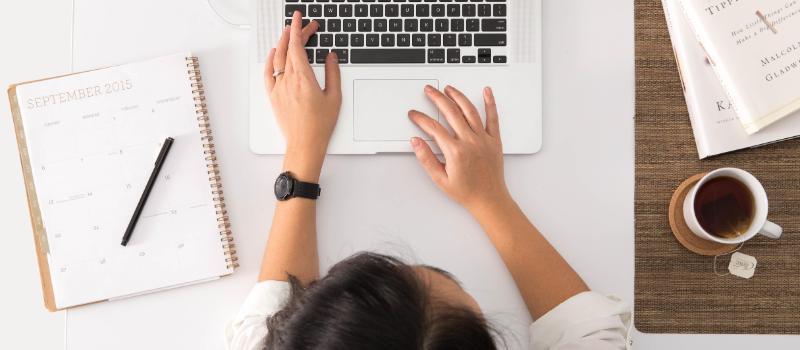 SLA Frequently Asked Questions
Our Second Language Acquisition (SLA) courses are taught entirely online. Our primary goal is to equip people with the basic knowledge and skills for becoming effective learners no matter which approach to language learning they take — formal opportunities such as learning at a language school or with a tutor, informal opportunities such as learning by means of a network of relationships, or a combination of formal and informal learning.
Listed below are answers to some of the most common questions we've been asked about our online courses. If you have additional questions, please contact us at icct@ wheaton.edu and our director will get back to you.
Pre- field individuals who are planning to learn one or more new languages in order to live in another culture and work or minister cross-culturally.

Cross-cultural workers who have just arrived in their overseas location and are at the beginning of their language study.

Those who have been on the field for an extended period of time but have not been as successful as they need to be in learning their new language.

Individuals who are in cross-cultural ministry in North America or are exploring possibilities for cross-cultural service.
Most of our SLA participants take the course for non-credit. This means that the only required paperwork is the registration form. However, it is also possible to take the course for 4 hours of graduate credit. If you wish to earn credit and are not currently a Wheaton College student, please email us for more information.
That's true for many online courses, but we can assure you that this is not a reading course that happens to be online. In fact, it has no more reading than was in our previous on-campus SLA course, which is only a few pages of practical readings for each day.
Work at Your Own Pace
Most work is asynchronous—that is, you schedule your own work time. In addition, there are frequent video call meetings with an instructor and assignments to submit each day for instructor feedback.
On a typical day, you work in three areas:
Foundations
The foundations sessions provide an overall framework for language and culture learning.
These sessions are taught using narrated PowerPoint presentations, podcasts, short videos, and short practical readings. At the end of each session, you complete application questions that ask you to apply insights gained to your future learning, and you receive instructor feedback on each assignment.
What does it mean to "know" a language, and exactly what do you need to learn?
Who are you as a language and culture learner (and why is it important to know this information)?
How can you capitalize on your innate learning strengths, and how can you deal with your weaknesses?
How can you most effectively learn grammar and vocabulary?
How can you learn to speak accurately, and also say what is socially and culturally appropriate?
How can you make the most of language school, a structured tutoring situation, and time in the community?
How can you determine your learning needs and make sure they are being met?
How can you continue to learn on your own after you've met your organization's requirements?
How can you stay motivated and deal with emotions such as anxiety and fear of taking risks in speaking to others?
How can you develop the ability to assess your own learning?
Phonetics
Our phonetics sessions help you develop the skills needed for learning the pronunciation system of your new language.
Each session has three stages:
a short video introduction to the lesson (8-12 minutes), which allows you to hear and produce the new sounds, become acquainted with the new symbols, and receive advice about how to proceed with the lesson
approximately one hour of phonetics drills, done individually using mp3 audio files
an individual video call meeting with an instructor, in which your perception and production of target sounds are evaluated and personalized help is offered (usually 20-30 minutes for each of the 15 modules, depending on individual needs)
Phonetics learning objectives:
Set realistic goals
Develop skills in pronunciation of target host language
Self-awareness of features of your own speech so you know what needs to be changed
Strengths and weaknesses in pronunciation and how to adapt
Self-management skills that help learners know how to assess their own learning and how to move forward in the process
Language Learning Techniques (LLT)
Our LLT sessions introduce you to a variety of techniques and procedures that you will use in your on-field learning and give you an opportunity to focus on your target language.
In addition to short readings and videos, you will have video call meetings with an LLT instructor and submit assignments for feedback. This LLT work includes approximately ten hours with a language helper, either live or via video call. We encourage you to find a helper who speaks your target language, but it is not essential to work with a speaker of the language you intend to learn, because the main goal is learning training — i.e., learning how to work effectively with an ordinary native speaker of another language. If necessary, we can assist you in finding a helper.
We have six primary objectives for our LLT component:
Goals and planning
Techniques
Integration of learning programs and approaches available to the learner
Self-awareness
Self-management
Confidence building
We provide a number of resources to use in the course and to draw upon in your on-field learning. These include
our 225-page ICCT Second Language Acquisition Handbook
an online folder with a collection of about about 2,000 pages of resources for second language learners
more than 75 language learning techniques (with detailed instructions)
phonetics exercises and accompanying mp3 sound files
information about your target language and for most participants, pronunciation exercises and/or other target language materials
For most of our online work, we use an online learning management system. Other programs are Audacity, Microsoft Word, and one of several video calling platforms. Once your payment has been processed, you will be able to access the course a few days before it begins.
Our courses are organized into 12 modules, and learners can progress through the modules at their own pace. This is one of the distinctive aspects of ICCT courses - they have a schedule that is flexible to your needs, not the other way around. Many learners choose to take the course in six weeks, at which pace they might (for example) study 3-4 hours per day, five days a week. Others have taken our courses in more expedited forms (as little as three weeks) and some over a long period of time (12 weeks or longer). Check out each course page for details about that particular course's time commitment.
We will accept registrations until we have reached our maximum capacity, but we suggest registration no later than one month before the course begins.
For many learners, there are a number of advantages to our online SLA courses because they are more convenient, cost-effective, and learner-centered.
Location
While most traditional SLA courses require you to leave home and travel to another location for two weeks or longer, you can take our online course without leaving home. This can mean less disruption to your family routines. It also makes it easier if only one spouse is taking the SLA training.
Flexible study hours
Instead of fitting into a prearranged schedule that might not be convenient, you can do most of your work at any hour of the day or night.
Cost
With no plane tickets to buy and no room-and-board expenses away from home, for most participants our online course is considerably less expensive than two-week traditional (on-site) pre-field SLA courses. We encourage you to compare our costs with those of other programs with similar goals.
Individualized assignments
With learning experiences that are tailored more to individual student needs than is possible in most classroom settings, participants are more fully engaged in each component of the course. In addition, they can use their time more wisely when instruction is focused on individual needs rather than the broader needs of the class.
Focus on the target language
Most face-to-face courses give little, if any, attention to helping learners bridge the gap between the pre-field course and the on-field learning experience. Our online course gives learners daily opportunities to extend their more general learner training experiences to focus on their target language.
Unlimited free email support
ICCT gives unlimited, free email support to all those who go through our SLA program. Our goal is to "be there" through each step of the on-field language and culture learning process. While this is very labor-intensive on our part, it has proved to be a tremendous help to those who need ongoing guidance and encouragement, and so we have come to see this as a very important part of our ministry. We are also available to missions administrators who are dealing with issues related to the language and culture learning of their on-field personnel.
Fewer interruptions and distractions
If you need to leave home and other responsibilities in order to focus on your studies, a traditional on-site course may provide the break you need.
Computer equipment and basic computer skills are not needed
Most traditional courses do not require that you have a computer with daily access to high-speed Internet. In fact, most do not require you to do even basic tasks on a computer. If you are not comfortable using a computer, we strongly recommend that you not take our ICCT online course.
Successful learners
Success in this course depends on your being motivated to get the most from this course (vs. doing the work only to meet a requirement) and being sufficiently self-disciplined to manage your time wisely. It also depends upon being free from other responsibilities that might keep you from your online work.
Who should not enroll?
Because success in this course depends on being able to do the required work each day, we have turned down a number of applicants. This is usually because they have too many other major time commitments, but any of the following can be reasons for postponing enrollment in this class or taking a pre-field SLA class offered elsewhere:
lack of time each day for the online work
lack of consistent access to a computer and high-speed Internet
lack of basic computer skills (e.g., cutting and pasting, saving files, sending emails and attachments, downloading files from the Internet, printing documents, using a search engine, using Skype)
lack of a quiet place to work, free from interruptions and other distractions
Yes, you should have all the free software installed and working properly before the course begins (such as Audacity and Adobe PDF). You will also do some short activities to make sure you are ready to go on the first day of class, and you will have a get-acquainted session with your instructor via video call.

Register for an SLA course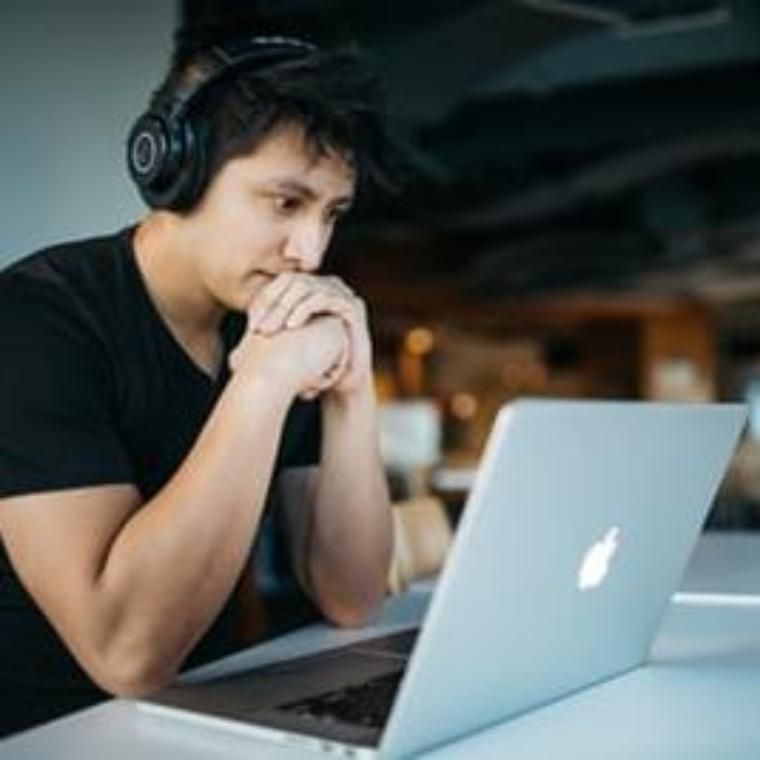 "The ins and outs of working with a language helper were extremely useful and practical, and it felt empowering to begin learning my new language."
~ past SLA student