Dr. Bryan McGraw will become the first Dean of Social Sciences at Wheaton College.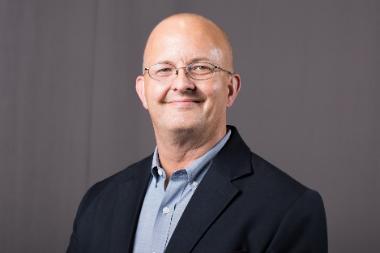 Dr. Bryan McGraw is used to wearing many hats.
In addition to being chair of Politics and International Relations at Wheaton College, Dr. Bryan McGraw is a home renovator, an outdoors enthusiast, a barbecue pitmaster, a father of three, and the husband to a neurologist. Now, he's also the Dean of Social Sciences, a new position at the College.
"The social sciences help us to understand the nature of humanity, the redeemed yet fallen world where there are scarcities, our identities as social and political creatures, a global worldview and the ethics of how we as Christians interacted with a fallen world as fallen creatures," said Wheaton College Provost Dr. Margaret Diddams. "Dr. Bryan McGraw is an able leader, bridge builder and has a strong vision for the contributions of the social sciences to a Christ-centered liberal arts education."
As Dean of Social Sciences, Dr. McGraw will oversee the College's departments of Politics and International Relations, Business and Economics, Sociology and Anthropology and Urban Studies, as well as two centers—the Center for Urban Engagement and the Wheaton Center for Faith, Politics & Economics.
One of his major goals is to break down silos among the various departments and centers to create more opportunities for discussion. "The thing about the social sciences is that we all tend to focus on similar kinds of questions, explaining social and political phenomena of anything from voting to public opinion to various kinds of inequalities and economic growth, but we tend to ask the questions from very different methods and perspectives," he said. "I think that if I could do anything I would help facilitate conversations across those differences."
Dr. McGraw graduated from Vanderbilt University with his B.A. in Modern European Studies in 1993. Later, he completed an M.A. in Russian Area Studies at Georgetown University and an A.M. in Political Science at Brown University. In 2005, he graduated from Harvard University with a Ph.D. in Political Science.
Dr. McGraw began teaching at Wheaton in 2008. Since then, he has taught a range of courses in the Politics and International Relations Department, including Political Philosophy, Law and Religion, and Christian Political Thought.
The author of Faith in Politics: Religion and Liberal Democracy, Dr. McGraw is currently working on two book projects. One is a collaborative project on natural law and evangelicalism and another is on trends related to technocracy in the U.S.
Dr. McGraw will continue to serve as chair of the Politics and International Relations Department, even as he assumes this new role. He jokes that he's going to start wearing a double-billed hat—one side that's emblazoned with "dean" and the other with "chair"—as he aims to fill both roles. Ultimately, he said, he hopes to come alongside the various departments and faculty members
"My sense of the role is that I'm here to help facilitate the success of the individual faculty members and their departments—and help them pursue their teaching and research interests," Dr. McGraw said. --Emily Bratcher & Lyndi Tsering