Voyageur at HoneyRock
Choose one of four trip options with Voyageur! You will learn things like advanced canoe skills, wilderness ethics, backcountry navigation, backcountry cooking, and have opportunities for deep reflection in solitude. Other components will include leadership development, personal reflection, experiences in Creation, and the role of a challenge as a discipleship tool for your ministry with your peers.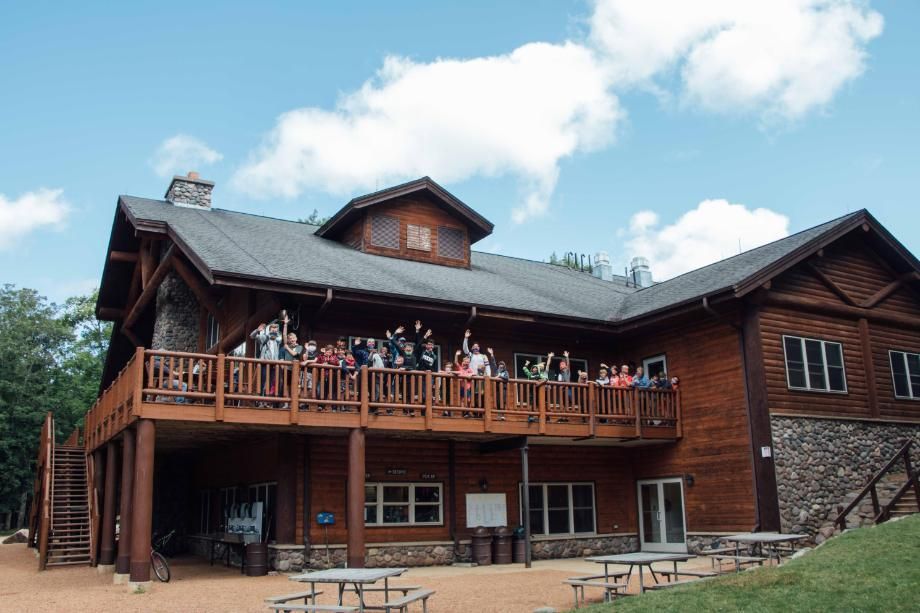 Have campers coming to HoneyRock for summer 2021?
Check out the Camper Info Packets!
Voyageur: Two Trip Options
This 3-week canoeing trip will take you through the beautiful Boundary Waters Canoe Area in Northern Minnesota. You'll unplug from technology, spend time with friends in God's gorgeous creation, and make unforgettable memories. You'll venture deep into the most beautiful areas of canoe country! This is our most immersive trip of the summer, with many amazing sights to be seen and deep relationships to be formed.
The deadline* to register for the Isle Royale Backpacking trip is March 1.
Take the ferry to the largest Island on Lake Superior, with its beautiful ridge trails, inland lakes, and large moose population! It's one of the best odds to see a moose in the lower 48 states and a rare opportunity to explore one of the most unique National Parks in our country.
This will be an incredible 2-week backpacking trip for a crew of high schoolers and is expected to fill quickly.
Deadline to Register: Unique to this trip only, all Isle Royale campers must be registered by March 1 to secure their spot. This is because we must make reservations with the Isle Royale Ferry service - seats go quickly!
A Day in the Life - Wilderness
Day 1
Day 2
Day 3
Wake Up

8:00
Casual morning
making egg and
hash brown
breakfast
Morning watch
Pack up camp
6:30
Early wake up
Quick Oatmeal
breakfast to
fuel up for
the long day!
7:00
Wake up
Cereal
Breakfast
and gather
things
for Solo
Mid Morning
Backpack
three miles
to our new
campsite
Hike 4 miles
Get Solo
instructions
and find your
spot
Lunch

PB&J Tortillas!
Tuna and
cranberry
wraps!
Solo
Afternoon

Set up camp and
settle in
Play a game the
counselors
taught
Afternoon nap
after a good
morning hike
Hike 4
more miles
to campsite
Set up camp
and
celebrate a
hard days
work
Finish solo
1 on 1 with
counselor
Dinner
Mac and Cheese
with
summer
sausage
Pasta and
chicken
with pesto
Everyone's
Favorite:
Bean Meal
Evening
Cabin Impact
Bust out the
s'mores
Share a life story
or two
Stargaze and rest
around the fire
Cabin impact,
Hang out
around fire,
Crash early
because we're
pooped!
Debrief Solo
Experiences
around the fire
Bedtime
10:30
Tent Reflection
9:30
Tent Reflection
10:30
Tent Reflection
***Any of the hiking things can be changed to paddle. Any meals can be changed.

Our goal is to provide single-gender wilderness trips. If there are not enough campers registered to run a single-gender trip, we will merge cabins and send out one trip. In this event, all trips will have both a male and female counselor, there will be no mixed-gender tents, and genders will have opportunities for single-gender discussion and activity times.

Register Your Camper Ask a Question
Registering for Summer Camp and COVID-19
If HoneyRock cancels any programs due to COVID-19, camper families have the following options for money paid to date (including the deposit): receive a full refund, donate it to HoneyRock, or credit the payment to the following summer. Click the link to read more about our policies.
View Registration, Cancellation, and Payment Policies