HoneyRock Partners
A partner of HoneyRock is anyone who prays, promotes, and provides to the mission of HoneyRock.

As a non-profit organization, HoneyRock is responsible to meet all of its budgetary and capital needs outside of the Wheaton budget. Donors to HoneyRock generously contribute hundreds of hours and thousands of dollars each year to keep HoneyRock thriving for generations to come.

Give to HoneyRock

Ways to Partner with HoneyRock
Cornerstone Partners have an opportunity of ensuring that hundreds of people continue to experience HoneyRock by committing to pray, promote, and provide for HoneyRock on a continuing basis.
Cornerstone Partners...
Receive regular communication from HoneyRock, updating them on our ministry, strategic priorities, and prayer concerns
Commit to monthly, automatic giving to the general needs of HoneyRock
Below you will find examples of what each monthly giving level can provide for our programming and operations. Quarterly, annual, or one-time gifts are welcome!
$25/Month
Operating costs and equipment for one of 12 activity areas
First aid certifications for twelve of 200 seasonal staff
Professional Staff training and development, including: events, materials, and trainings (30 people per year)
$50/Month
One of 400 camper scholarships
Annually replacing ropes for all climbing areas and the challenge course
Running one of two ski boats for one week of a 14-week summer
Running the dishwasher in Chrouser Center for two weeks
$100/Month
Feeding one of our 28 horses for one year
Permits needeed for one of ten full 2-week wilderness trip in the Boundary Waters
A visa for one of our 20 international summer staff members
$250/Month
Half of 12 Vanguard Gap Year Program scholarships
Replacing one canoe of eight needed per year ot mainain our fleet of canoes
Half of the annually required medical supplies in our Health Center
HoneyRock volunteers exist to partner in the overall mission of HoneyRock and Wheaton College through acts of service, providing practical and needed help in a variety of ways, increasing HoneyRock's level of excellence, effectiveness, and reach.
There are a variety of volunteer opportunities available at HoneyRock:
Summer program support
Maintanence
Groundskeeping
Kitchen
...and more!
In order to volunteer at HoneyRock, you must complete an application [link]. Once applied, one of our team members will follow up with next steps
Learn more about volunteering at HoneyRock by reviewing our HoneyRock Volunteer Manual.
Questions? Email us!
Heritage Partners are those who partner with HoneyRock to fulfill major needs for HoneyRock, typically toward a strategic priority.
As part of a strategic plan, HoneyRock will pursue a major capital project over a short period of time. Some of our most recent projects saw the successful completion of a new health center (completed 2018), and a renovation and repurposing of our old health center into additional housing (2019), renovated the Voyageur Center for additional housing needs (2020), and added staff laundry rooms (2020).
Please email Scott Clausen, Regional Director of Development for HoneyRock, if you would like to know more.
Current Projects:
Chrouser/Beehive Renovation into year-round Student Center ($95,000)
Vans (up to $30,000 each)
Legacy Partners give towards established endowments through estate planning or major gifts. Each year HoneyRock provides scholarships to approximately 30% of its campers and 50% of the students in our leadership programs. Generous friends send gifts specifically for this purpose and others have established endowments through estate planning or major gifts.
Connect with Scott Clausen
If you would like to discuss ways you can partner with HoneyRock or gather more information about how you can support this ministry, we invite you to connect with our fundraising manager and development representative, Scott Clausen.
How to Give to HoneyRock
Other ways to give to HoneyRock
Give by Mail
Send a check to Mary Ratliff in Advancement Services at Wheaton College. You can send a check directly to HoneyRock, but we'll simply forward it to Mary!
Mary Ratliff
Advancement Services-Wheaton College
501 College Ave
Wheaton, IL 60187
When sending a check to Advancement Services, please specify your donation in the memo line (i.e. HoneyRock Health Center).
Give by Phone
Please call Wheaton College's Advancement Services Office at 800-525-9906 and they can process the credit card information for you and answer any questions you may have.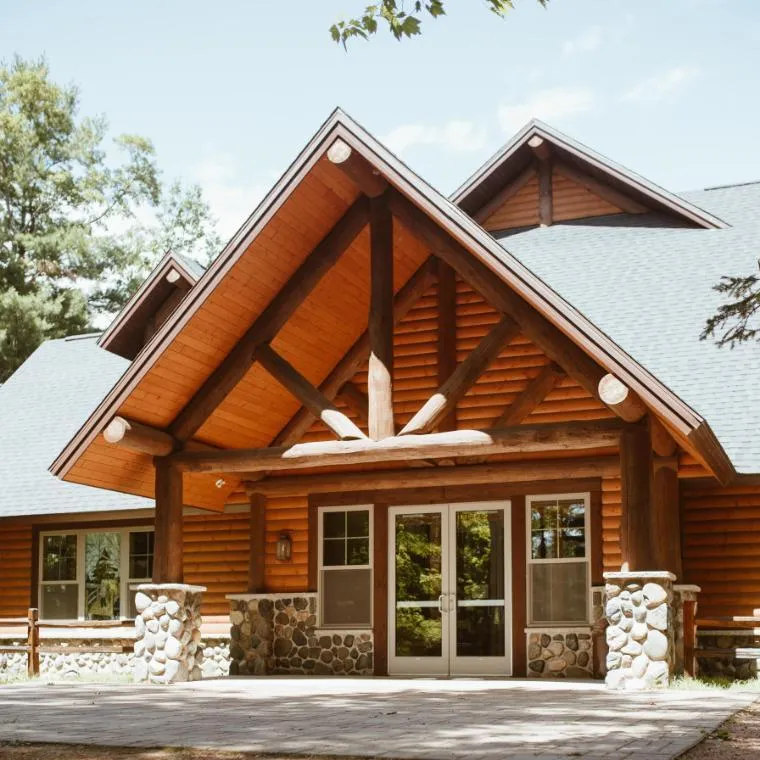 Cornerstone Partners
Our monthly giving program, called Cornerstone Partners, is a revisioned and consistent way to support the mission and efforts of HoneyRock!
Give to the Beehive Scholarship
At the end of your camper's summer camp session, you can donate the remaining balance of their Beehive account. Whether it's $0.25 or $25.00 - every penny counts! We raise between $5,000 - $6,000 in camper scholarships every year from this initiative. The Beehive Scholarship contributes to our camperships (camper scholarships).